The first step in recruiting is to write a thorough and detailed job description that will attract eligible candidates. We designed a Cleaning Supervisor Job Description Template to assist you with this process. You can also alter the template to match your needs by adding more demands. Feel free to use VIVAHR software to post the template on various hiring websites.
Whether it's a corporation, a hotel, or a residential structure, a cleaning supervisor is in charge of supervising cleaners' work in an area. The cleaning supervisor's job description is usually tailored to fit the organization or company of employment.
Related Job Titles for Cleaning Supervisor
Housekeeping Attendant
Team Supervisor
Night Cleaning Supervisor
The Top Cleaning Supervisor Skills
| | |
| --- | --- |
| | |
| | A cleaning supervisor should have good communication skills as this job requires daily work with people. These skills can come in handy when communicating with team members and clients. |
| | Having various interpersonal qualities can make daily duties much easier for a cleaning supervisor. This kind of work asks for approachable individuals who get along well with others. |
| | As the name suggests, a cleaning supervisor needs to supervise and manage lots of tasks. Besides having good time-management and organizational skills, the job requires team managing. |
| | Working in various locations with lots of people's belongings requires integrity. A cleaning supervisor should treat surroundings with respect and make sure team members do the same. |
| | Everyone needs a bit of pep-talk from time to time. A good cleaning supervisor should know how to motivate team members and ensure daily tasks stay on point. |
Cleaning Supervisor Job Description Template (Free)
We're searching for an experienced cleaning supervisor to handle all of our housekeeping staff's responsibilities. The cleaning supervisor's duties include delegating jobs to the cleaning crew, recognizing and reporting incidences of tardiness, and keeping track of cleaning supplies. You should also notify management of any equipment or furniture that needs to be repaired or replaced and ensure that they are taken care of.
You must develop and implement methods to improve the cleaning department's performance to be successful as a cleaning supervisor. Finally, a great cleaning supervisor should have strong managerial abilities and guarantee that cleaning activities operate smoothly.
Cleaning Supervisor Duties & Responsibilities:
Assigning housekeeping chores to employees and inspecting their work to ensure that the required cleaning standards are reached.
Scheduling employee shifts and arranging for replacements as needed.
Investigating and responding to customer complaints about bad housekeeping service.
Providing housekeeping staff with training.
Taking inventory of cleaning materials regularly and ordering more as needed.
Cleaning supplies and equipment are distributed to housekeeping personnel as needed.
Recruiting housekeepers and suggesting promotions, transfers, and terminations.
In the event of a staffing shortfall, performing various cleaning tasks.
Cleaning Supervisor Requirements:
GED or high school diploma.
Experience in housekeeping or hospitality.
Housekeeping is something you should be able to do on the job.
All Microsoft Office apps are mastered.
The ability to multitask projects.
Possessing the ability to stand for long periods of time.
Excellent time management and organizing skills.
Customer service talents that are second to none.
Communication abilities that work.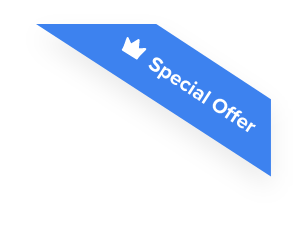 Joshua F.
Redline Electric & Solar

"The best recruiting platform on the market! VIVAHR allowed us to create a dashboard and applicant experience like no other!!"
Get more applicants from the
Best Job Boards
Post for free to 50+ job boards
Unlimited Job Postings
Unlimited Applicants

Sample Interview Questions For Cleaning Supervisor
After you add all the applications in one place, check our sample interview questions for Cleaning Supervisor. You may find them beneficial for the rest of your hiring process.
Personal 
In five years, where do you see yourself? or what are your professional ambitions?
Why are you interested in working for us as a Cleaning Supervisor?
Human Resources
What has been the most challenging circumstance you've had to deal with, and how did you handle it?
How did you demonstrate your faith in the person's capacity to complete a recent assignment when delegating it?
Management
What would you do if a subordinate was inefficient in their work?
What do you do while you're working under duress?
How do you keep your employees inspired?
What are your thoughts on management?
Technical Skills and Knowledge
Consider an excellent decision you recently made and a bad decision you recently made. What would you do differently if you had to make these decisions all over again?
What do you think your biggest strength is as a cleaning supervisor?
What are the Educational Requirements For a Cleaning Supervisor?
If you want to work as a cleaning supervisor, one of the first things you should think about is how much schooling you'll need. A bachelor's degree is held by 13.6 percent of cleaning supervisors, according to our research. In terms of higher education, we discovered that only 0.7 percent of cleaning supervisors had earned a master's degree. Although some cleaning supervisors have a college diploma, it is feasible to work as one without one.
How Much To Pay a Cleaning Supervisor When Hiring
Cleaning Supervisors can earn between $17 and $30 per hour. Their median annual salary is $47,800 meaning $23 per hour. These salaries depend on the area of employment, educational history, and prior expertise.
Frequently asked questions about Cleaning Supervisor
What does a day in the life of a Cleaning Supervisor look like?
If you decide to pursue a career as a cleaning supervisor, you can expect your days to be busy and keep you on your toes. Most of your time will be spent managing a team of housekeepers and other workers to ensure that tasks such as cleaning rooms, making beds, and refilling supplies are completed efficiently. Daily inventory checks of goods such as soap, toilet paper, towels, and floor wax.
You must manage big groups of people and deal with any problems that arise, which involves listening to both staff and guests. If you work in a hospital or hotel, you'll instruct hotel workers to dispose of soiled linens and bedsheets properly. Finding quick and effective solutions to increase employee productivity while improving morale is a valuable skill to have as a manager.
What does the Cleaning Supervisor's work schedule look like?
Cleaning supervisor jobs are often full-time; however, they have a flexible schedule. You will work in shifts, either at night, in the morning, or the evening. Because of the nature of the service industry, work may require your presence on weekends and holidays. Part-time hours are sometimes negotiable, depending on the requirements of the position.
What are the typical places of employment for a Cleaning Supervisor?
Cleaning supervisors often work for well-known hotel chains, casinos, and medium- to large-scale residential establishments (e.g., spa resorts, exclusive clubs, holiday centers). Housekeeping supervisors are also needed in some medical facilities, nursing homes, and health clinics. Salary potential varies depending on the type of job, years of experience, and other factors.
What is the most important role of the Cleaning Supervisor?
The supervisor's overall responsibility is to communicate organizational needs, monitor employee performance, provide guidance and support, identify development needs, and manage the reciprocal relationship between staff and the organization to ensure that both are successful.
Similar Job Descriptions as Cleaning Supervisor