Are you currently hiring a housekeeper to join your company? Hire faster and effectively using this Free Housekeeper Job Description Template and easily upload it to VIVAHR's job posting site. Your job description is your key to finding the right candidate to fill your Housekeeper position.  Use this Housekeeper job description template and make any changes that make it specific to your company's role and standards.
A Housekeeper typically works in hotels, hospitals, nursing homes, and residential homes, performing the cleaning and laundry tasks for that particular environment. Housekeepers' duties involve cleaning bathrooms,  cleaning living spaces, changing bed linens, dusting, and maintaining a facility's flooring.
Related Job Titles for Housekeepers
Day Porter
Maid
House Cleaner
Housekeeper Job Description Template
We are looking for an efficient yet thorough housekeeper to maintain a high level of cleanliness in our facilities to provide our customers with a comfortable setting and experience.  Duties include cleaning rooms, vacuuming, and replenishing linens.
Housekeeper Duties & Responsibilities
Sweep, mop, wax, and vacuum floors

Wash and sort linens

Dust, disinfect, and polish surfaces.

Wash windows, doors, walls, ceilings, and fixtures

Empty wastebaskets and remove trash

Replace light bulbs, soap, paper towels, etc.

Make a daily list of housekeeping tasks to be completed.

Record all housekeeping duties performed

Properly care for supplies and equipment.

Provide excellent customer service and handle complaints when they arise

Keep cleaning supplies stocked.

Properly handle chemicals and comply with health and safety regulations.
Housekeeper Requirements
Prior relevant experience

Must be able to take instruction and follow through without a lot of oversight

Must be able to pass a background check

Efficiency, professionalism, and attention to detail

Must be well organized and orderly

English speaker

GED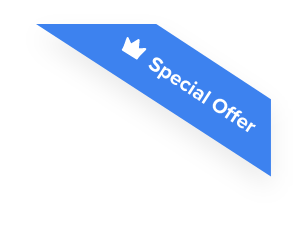 Joshua F.
Redline Electric & Solar

"The best recruiting platform on the market! VIVAHR allowed us to create a dashboard and applicant experience like no other!!"
Get more applicants from the
Best Job Boards
Post for free to 50+ job boards
Unlimited Job Postings
Unlimited Applicants

What Does a Housekeeper Do?
A typical workday in a housekeeper's life consists of reviewing the assigned areas of a facility that must be cleaned. A housekeeper must clean and sanitize a particular area thoroughly and effectively to reduce any germs and allergens that may cause guests or homeowners' illnesses. A housekeeper typically cleans a facility's bathrooms, rooms, and living spaces by disinfecting surface areas, dusting, vacuuming, sweeping, mopping flooring, and managing the proper use of cleaning equipment.
Sample Interview Questions For Housekeepers 
If you are hiring a Housekeeper, these questions can help narrow options until you find the ideal candidate:
How long have you worked in the hospitality industry?

What tasks of being a housekeeper do you enjoy?

What do you feel are the most demanding tasks of being a housekeeper?

How do you handle an uns guest or homeowner?

Tell me how you manage and organize your cleaning tasks.

What would you do if a problem kept you from completing the cleaning task on time?

What housekeeping skills are you most proud of?

How do you coordinate with coworkers to finish a cleaning task?

Why is the role of a housekeeper important to you?

Why do you think you would be a good fit for this company?
What are the Educational Requirements For a Housekeeper?
Housekeepers do not require any formal education degree or certification.  Many housekeepers positions require a high school diploma or equivalent. Housekeepers typically gain their knowledge and skillset from previous housekeeper experience.
How Much To Pay Housekeeper When Hiring
Based on the job and the experience, the range will vary quite a bit.  According to the Bureau of Labor Statistics, Housekeepers' median income in 2019 was $13.19/hour or $27,430  a year. The job market for Housekeepers over the next ten years looks to grow by 4%.  Compensation and pay can vary based on your local city and state.
Similar Job Descriptions as Housekeeper