Hiring can be an easy and streamlined process when you use every helpful resource available. A great resource to support a better hiring process is using a job description template to get your hiring started. A job description is a key factor in receiving an application from the top-performing candidates in any particular industry. However, it is important to know how to write a good job description to ensure that your company has many resumes and applicants from skilled candidates who want to work hard for your business. Another vital hiring resource to help make your hiring process efficient is uploading your job description to the right job posting sites to reach potential job seekers. Finally, the best resource to make things easier in a hiring process is to use an innovative applicant tracking system that provides a centralized system to receive applications, review resumes, update candidates' status, and collaborate effectively. All these aspects will help you hire like a pro!
Are you needing to hiring a Cleaning Technician for your cleaning company? Use this FREE Cleaning Technician Job Description Template to get your hiring process started right away. Feel free to provide any information that is specific to your company and your available position. It is valuable to make a unique job ad and stand out from your competitors to improve receiving applications from talented candidates. VIVAHR is your hiring solution resource as we offer a groundbreaking Cleaning Company, Hiring Software, guidance for using Job Posting Sites for Cleaners, and a diverse collection of useful Job Descriptions Templates to improve your hiring approaches.
Related Job Titles for Cleaning Technicians
Housekeepers
Janitors
Day Porters
Residential Cleaners
Commercial Cleaners
Cleaning Technician Job Description Template (Free)
We are seeking a detail-oriented and experienced Cleaning Tech to join our cleaning company. The Cleaning Technician will be responsible for cleaning our client's homes and business properties professionally and timely. We want our Cleaning Technicians to know the proper administration of cleaning chemicals and the effective methods to perform cleaning tasks correctly. As our company's Cleaning Technician, your essential duties will involve sanitizing, disinfecting, dusting, sweeping, vacuuming, mopping, etc., all assigned areas of client property.
To be successful in this role, you must be able to work independently and follow instructions. You must maintain a respectful and honest manner as you are a representative of our company. You must perform all tasks assigned to you and be physically capable of performing light to strenuous labor.
Cleaning Technicians Duties & Responsibilities:
Travel to customers property in a timely and professional manner
Review cleaning tasks or list for each property
Sanitize and disinfect all high touch surface areas
Clean bathrooms; vanities, sinks, mirrors, toilets, showers, and tubs
Sweep, mop, and wax floors
Dust all surface areas, shelving, and ceiling fans
Vacuum carpets, rugs, and upholstery areas
Dust blinds and clean windows
Empty trash bins
Cleaning Technicians Requirements:
High school diploma, GED, or suitable equivalent
Valid driver's license
Must pass a background check and drug test
Reliable and self-motivated
Good understanding of cleaning supplies and chemicals
Ability to understand verbal and written instructions
Excellent written, verbal, and interpersonal skills
Ability to lift 20 pounds
Must be able to stand and bend for extended periods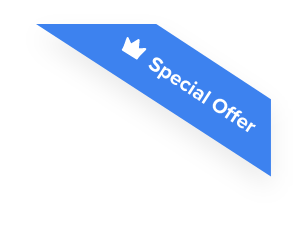 Joshua F.
Redline Electric & Solar

"The best recruiting platform on the market! VIVAHR allowed us to create a dashboard and applicant experience like no other!!"
Get more applicants from the
Best Job Boards
Post for free to 50+ job boards
Unlimited Job Postings
Unlimited Applicants

Sample Interview Questions For Cleaning Technician
If you are hiring a Cleaning Technician, these questions can help narrow options until you find the ideal candidate:
How long have you worked in the cleaning industry?
How do you organize your cleaning tasks?
How do you ensure the safety of the client's items while you are cleaning?
What mistakes have you learned in cleaning, and what do you do to make it happen again?
How do you handle a difficult client?
Would you mind telling me about a time where a client or coworker criticized your work?
What are the Educational Requirements For Cleaning Technicians?
A Cleaning Technician position usually requires a high school diploma or a GED. Much of the education requirements for this type of job are gained from previous work-related skills, knowledge, or experience.
How Much To Pay Cleaning Technicians When Hiring
Based on the job and the experience, the range will vary quite a bit. According to the Bureau of Labor Statistics, the median income for Cleaning technicians in 2017 was $10.99/hour or $22,860 a year. Compensation and pay can vary based on your local city and state.
Similar Job Descriptions