The Best Interviews Questions to Ask a Hotel Front Desk Clerk
It's not easy to find the perfect candidate for a job. However, interviewers have an obligation to their employer brand. They should be ready during interviews with candidates from different backgrounds to make sure they are hiring only those who would bring something new and fresh into this environment.
Interviewing is one of many important duties that an interviewer takes on when searching for potential employees; it can't just get thrown together without proper preparation like so much else does these days! A company needs someone qualified enough with the right skillset or background to take up its mantle as soon as possible before problems start cropping up again because everyone has had too long a break between jobs (or worse yet, no work whatsoever).
Interview Questions For Hotel Front Desk Clerk
Here is a set of interview questions to get you started when interviewing a Hotel Front Desk Clerk
Personal
What would be your priorities when you are at your desk, and how well do you manage a high-pressure work environment?
Did you face a situation when you could not resolve client issues, and what were your feelings?
Can you make decisions independently without referring to your supervisor all the time?
Human Resources
Are you comfortable collaborating with service personnel, housekeeping staff, maintenance people, and seniors?
Which hotel are you currently employed in, and what are the reasons for leaving?
How do you maintain professional relations with management?
Can you tell us precisely what makes you fit for this job?
Management
Have you ever had serious issues or disagreements with management during your career?
Do you believe in blindly following orders from the top?
If you were put in charge of a team, how would you handle it?
Technical skills and knowledge
Are you familiar with IT solutions used in hotels, VoIP technologies, audio-video chat, IP PBX, available communication systems, and databases?
Do you have basic knowledge about technical issues that may need attention to plumbing, electricity, and handling any appliances used in guest rooms?
Do you have professional IT-related certification, or did you learn to handle software while on the job?
Do you know how air ticketing, travel, holidays, restaurants, and entertainment industries work so that you can offer insightful and informed guidance to guests?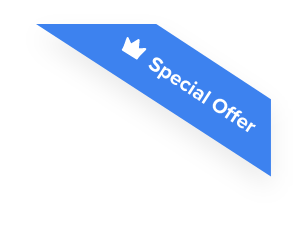 Joshua F.
Redline Electric & Solar

"The best recruiting platform on the market! VIVAHR allowed us to create a dashboard and applicant experience like no other!!"
Get more applicants from the
Best Job Boards
Post for free to 50+ job boards
Unlimited Job Postings
Unlimited Applicants

Hotel Front Desk Clerk Candidate Scorecard
Does the candidate have the appropriate educational qualifications or training for this position?

Has the candidate acquired the necessary skills or qualifications through past work experiences?

Qualifications/Experience

Does the candidate have the technical skills necessary for this position?

Problem Solving Abilities

Has the candidate demonstrated critical problem-solving skills?

Did the candidate demonstrate team building and communication skills?

Would hiring this candidate steer your organization in the right direction?

Is this a step forward or backward in this candidate's career?
Take a look at what key requirements, duties, responsibilities, and skills should be part of your Hotel Front Desk Clerk job description.