A Journeyman Electrician is an individual who has obtained the required hours and passed their qualification exam as an apprentice. Journeyman Electrician's job duties include electrical installation, repair, and maintenance. Under the supervision of a Master Electrician, a Journeyman Electrician works independently and with engineers, architects, and other electricians across various industries. A Journeyman Electrician ranks above an electrician apprentice and below a Master Electrician.
What is a Journeyman Electrician?
A Journeyman Electrician is a skilled tradesperson who has at least five years of experience in the industry. This type of electrician typically works as part of an electrical crew for larger projects, such as commercial buildings or power plants. In general, they are responsible for installing and repairing wiring systems that carry electricity from sources to various equipment like lights, phone lines, computers, appliances, and more.
Typically journeymen do not have their own crews but work with other professionals on large jobs where all necessary skills can be found under one roof. The lead electricians will assign tasks according to what each person does best while also coordinating everyone's efforts to go smoothly without any mistakes or accidents happening along the way.
Related Job Titles to Journeyman Electrician
Commercial Journeyman Electrician
Licensed Journeyman Electrician
Industrial Journeyman Electrician
Journeyman Electrician Job Description Template (Free)
We have an immediate opening for an experienced and driven Journeyman Electrician to install and restore our customers' electrical frameworks. A Journeyman Electrician's tasks involve communicating with customers and conducting their inspections for diagnosis and each job. You should be comfortable with minimal supervision to carry out these and related our company's standards for this position.
Journeyman Electrician Duties & Responsibilities:
Conduct checks, perform reviews, and electrical connections with consumers to recognize issues of concern.

Select the most appropriate course of action, given the project restrictions

Writing reports on electrical maintenance, including inspections, test results, final situation prognosis, and steps to solve problems for each job or situation

Installing and securing the performance of wires, plugs, panel boards, switchgear, switchboards, and similar.

Maintain a safe working environment by following all company rules and OSHA safety standards

Commuting between job locations and responsible for standard tools and equipment needed to perform assigned tasks

Participate in all technical training

Complying with service standards, work instructions, and customers' requirements

Maintain professional, respectful, and timely service
Journeyman Electrician Requirements:
High school diploma, GED, or suitable equivalent

Vocational, training, or apprenticeship of an electricians program

Completion of a relevant apprenticeship

Valid driver's license

Reliable and self-motivated

Understanding of advanced principles of industrial, commercial, residential electrical systems

Excellent written, verbal, and interpersonal skills

Ability to work after hours, over weekends, and on public holidays with short or no notice

Ability to work in confined spaces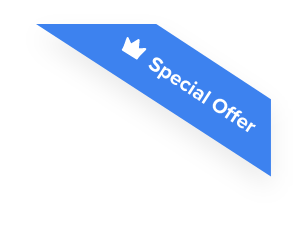 Joshua F.
Redline Electric & Solar

"The best recruiting platform on the market! VIVAHR allowed us to create a dashboard and applicant experience like no other!!"
Get more applicants from the
Best Job Boards
Post for free to 50+ job boards
Unlimited Job Postings
Unlimited Applicants

Sample Interview Questions For Journeyman Electrician
These questions can help minimize options until you find the ideal Journeyman Electrician candidate:
How long have you worked as an electrician?

Why do you want to be a journeyman electrician for this company?

What tools are required for you to obtain with you at all times?

How do Journeyman Electricians play a vital role in customer satisfaction?

Please tell me how you would manage and organize your service calls and route.

How do you manage a full workload?

Tell me about a time you had a major electrician obstacle that you had to address?. What did you do?

How do you coordinate with coworkers for your service calls?

What safety procedures do you have when performing routine electrician's duties?

Why do you think you would be a good fit for this company?
What are the Educational Requirements For Journeyman Electricians?
Journeyman electrician must have obtained an entry-level position or an apprenticeship for an electrician for four to five years. The apprentice receives many on-the-job hours and experience to advance into the Journeyman Electrician position for each year completed of the apprenticeship.
How Much To Pay Journeyman Electricians When Hiring
Based on the job and the apprenticeship experience, the range will vary quite a bit. According to the Bureau of Labor Statistics, the median income for Journeyman Electrician in 2019 was $27.01/hour or $53,000 a year. The job market for Journeyman Electricians over the next ten years looks to grow by 10%. Compensation and pay can vary based on your local city and state.
Similar Job Description Templates To Journeyman Electrician