Are you seeking to hire a Garage Door Technician? This free Garage Door Technician job description template can help you attract an experienced and adept Garage Door Technician to your company. VIVAHR makes the hiring process one step easier by giving you a template to post to our site. You can add any additional requirements, benefits, and perks you need to comply with your company and open position.
Install, service, or repair garage doors for residential and commercial customers combine a Garage Door Technician's primary duties. Garage Door Technician installs many interior or exterior doors or automatic doors with mechanical or hydraulic components.
Related Job Titles to Garage Door Technician
Residential Garage Door Installer
Garage Door Service Technician
Garage Door Installer
Garage Door Technician Job Description Template (Free)
We are looking for a motivated Garage Door Technician to join our company. As our Technician, you will be responsible for the installation of residential and custom garage doors. Technicians will travel to various service calls throughout the day. Each day will be different, as our company provides service as well as new installations. You will be interacting with customers daily throughout our service areas.
To be successful in this role, you will need to be organized, efficient, and have practical problem-solving skills. You will interact with our customers daily, and having patient and respectful behavior is a must as you represent our Garage Door company.
Garage Door Technician Duties & Responsibilities:
Assemble mechanical components or machine parts
Adjust equipment to ensure optimal performance
Order replacement springs, sections, or slats
Repair or replace worn or broken door parts using hand tools
Disassemble equipment for maintenance or repair
Remove parts or components from equipment.
Install hardware or other interior fixtures
Fabricate parts or components
Run wiring to connect equipment
Lubricate equipment to allow proper functioning
Test mechanical equipment to ensure its functioning properly
Document operational activities
Collect payments for good or services
Garage Door Technician Requirements:
High school diploma, GED, or suitable equivalently
Physically able to move items weighing 50-75 pounds
Able to bend, climb, reach, kneel, etc., for extended periods.
At least one year of professional garage door experience
Valid driver's license
Reliable and self-motivated
Excellent written, verbal, and interpersonal skills
Ability to work after hours, over weekends, and on public holidays with short or no notice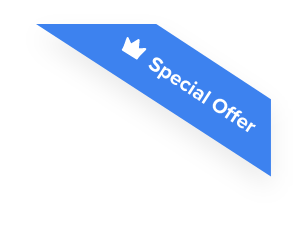 Joshua F.
Redline Electric & Solar

"The best recruiting platform on the market! VIVAHR allowed us to create a dashboard and applicant experience like no other!!"
Get more applicants from the
Best Job Boards
Post for free to 50+ job boards
Unlimited Job Postings
Unlimited Applicants

Sample Interview Questions For Garage Door Technician
These questions can help select the ideal candidate for your opening for a Garage Door Technician:
Please tell me about your most recent experience with garage door installation?
What areas of garage door service, industrial, commercial, and residential, are you more familiar with working?
How do you stay organized and diagnose a garage door during complicated repairs?
In customer satisfaction, How do Garage Door Technicians play a vital role?
Tell me how you have handled and coordinated your previous calls and route.
What mistakes have you learned from garage door installation?
How do you coordinate with coworkers for your service calls?
Why is a Garage Door Technician role so important to you?
What makes you a good fit for this company?
What are the Educational Requirements For Garage Door Technicians?
A high school diploma or GED is the minimum requirement to start an occupation as a Garage Door Technician. Garage Door technicians should begin with an entry-level job at an installation or construction company, working with an experienced garage door installer to gain the skills they need.
How Much To Pay Garage Door Technicians When Hiring
Based on the job and the experience, the range will vary quite a bit. According to the Bureau of Labor Statistics, Garage Door Technicians' median income as of 2019 is $20.00/hour or $41,570 a year. The job market for Garage Technicians over the next ten years looks to grow by 13%. Compensation and pay can vary based on your local city and state.
Similar Job Descriptions as Garage Door Technician