Do you need a fun, outgoing person to help you with customer service? To help you find the best candidate, we have created a Candidate Job Description. This can serve as an example of what to include in your job description for Customer Service and why. Included are examples of qualifications needed for this position as well as how they may be used. The goal is to create a guide for companies that want to hire candidates.
You can save time during the hiring process with this template. In addition, it might be useful for attracting qualified candidates. To have a more efficient hiring process, use VIVAHR's recruiting software. Our applicant tracking system will help you manage candidates and hire just the right employee.
What is a Customer Service Associate?
A customer service associate deals with client complaints in order to preserve positive customer connections with a company. They work directly with consumers to listen to their issues, solve problems, and propose products and services that are tailored to their specific requirements. A proactive customer care representative would anticipate inquiries from customers and familiarize themselves with them.
Related Job Titles for Customer Service Associate
Social Media Customer Care Associate.
Customer Service Supervisor.
Customer Service Manager.
The Top Customer Service Associate Skills
| | |
| --- | --- |
| | |
| Persuasive Speaking Skills | Persuasion has long been seen as a crucial sales ability, but it can also be quite useful in customer service. Have a pleasant attitude, and provide persuasive arguments that result in conversions. |
| | Empathy is the capacity to comprehend and sympathize with another person's feelings and viewpoints. What makes empathy such a valuable service skill? Consider this: 70% of purchasing decisions are dependent on how a consumer thinks they are being handled. |
| | Your days are never the same when you deal directly with the public. People are not all alike. Did you know that depending on where they are and what they're doing, 60% of consumers alter how they contact you? That means you'll be getting calls, emails, social media messages, and maybe even in person. |
| Ability To Use Positive Language | Use positive language to steer the discourse in a good direction. Concentrate on the solution. Customers should be thanked for their patience, understanding, and valued loyalty. |
| | Many unsatisfied customer encounters may be traced back to mumbling, losing attention, or utilizing confusing language. Your agents can be the most compassionate, professional, and upbeat individuals in the industry, but they must also be able to interact effectively with consumers. |
Customer Service Associate Job Description Template (Free)
We're seeking a pleasant, outgoing customer service representative that can help our customers with product questions quickly and efficiently. By addressing customer problems and product difficulties, as well as communicating in a professional and friendly manner, the customer service associate will play an important role in client retention.
You'll use your multitasking abilities to listen to and chat with clients while also navigating computers and typing call documentation. You'll be able to quickly acquire the confidence and trust of your customers. To be successful in this job, you must be able to retain a thorough understanding of goods and services as well as be an excellent communicator. Detail-oriented candidates are the best candidates.
Customer Service Associate Duties & Responsibilities:
Attending training seminars to expand product knowledge and improve customer service abilities.
Answering client questions by phone, walk-in, mail, fax, and email.
Incoming calls are processed and logged into the CRM system.
Identifying the requirements of the consumer.
Inquiries are forwarded and escalated to the appropriate people and departments.
Contacting consumers to provide timely updates on the status of their inquiries.
Customer service is second to none.
Customer information is updated as needed.
Information confidentiality must be maintained.
As needed, perform other responsibilities.
Customer Service Associate Requirements:
A high school diploma, a GED, or an appropriate equivalent is required.
1+ years of experience in customer service, ideally in a related industry.
Successful completion of the training offered.
Computer proficiency is required.
CRM experience is desirable.
MS Office suites are second nature to me.
Excellent phone manners.
Outstanding verbal and written communication abilities.
Strong interpersonal skills.
Ability to sit at a workstation for extended periods of time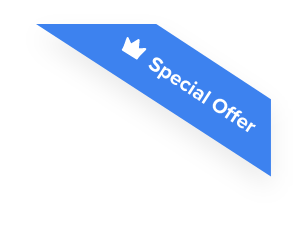 Joshua F.
Redline Electric & Solar

"The best recruiting platform on the market! VIVAHR allowed us to create a dashboard and applicant experience like no other!!"
Get more applicants from the
Best Job Boards
Post for free to 50+ job boards
Unlimited Job Postings
Unlimited Applicants

Sample Interview Questions for Customer Service Associate
Here is a list of sample interview questions you can use when interviewing a customer service associate.
Personal
What do you consider to be good customer service?
What about this position appeals to you?
What is the finest example of customer service you've ever encountered? Why?
Can you tell me about a moment when a customer service representative mistreated you?
Is there a distinction to be made between customer service and customer support?
Human Resources
What was the most recent new skill you acquired? How did you develop that talent, and why did you select it?
Can you share an example of when you made a significant contribution to your team?
What should be the next book I read? Why?
What are you doing better today than you were last year at this time?
What qualities do you believe constitute a good teammate?
Management
Can you tell me about a moment when you were very pleased with the quality of service you provided to a client?
Have you ever had to deal with a difficult customer? How did you deal with it, and how would you deal with it now?
Have you ever gone outside the regulations to help a customer? Please describe the event and the conclusion for me.
Have you ever gotten unfavorable comments from a consumer in the past? What did you do?
Technical Skills and Knowledge
Tell me about a time when a client reported a technical issue for which you had no solution. What strategy did you use to resolve an issue?
Can you tell me about a time when you had to make a judgment decision with a customer since there was no clear policy to follow? What happened after you made your decision, and how did you go about it?
What are the Educational Requirements For a Customer Service Associate?
A high school diploma or the equivalent is required for customer service associate employment. Customer service representatives may be expected to utilize CRM software to track customer interactions and data, produce automated marketing and customer support communications, and manage vendor connections. They will also be required to attend monthly training sessions to remain up to date on industry best practices and business rules. This dynamic position necessitates strong interpersonal skills and the ability to communicate with clients positively.
How Much To Pay a Customer Service Associate When Hiring
As of June 28, 2021, the average hourly salary for a Customer Service Representative I in the United States was $17; however, the range usually ranges between $15 and $19. Each year, you'll receive a $2,000 cash incentive and a $6,725 commission.
Frequently asked questions about Customer Service Associate
What is the job of a customer service associate?
It's important for any company to have excellent customer service, and that's where these specialists come in. As one of their main daily tasks, they answer phone calls from customers looking to make orders or inquire about products. Customer service associates also track down the information by talking with other departments, and they often provide feedback to management about how the company is doing.
What are some of the requirements for this job?
The most important requirement is speaking clearly over the telephone or in-person with customers who may be upset or frustrated. Customer service associates need to have excellent communication skills so that they can get the information they need.
In customer service, it's important to have excellent communication skills to get the information you need. Customer service associates answer phone calls from customers looking to make orders or inquire about products and track down the information by talking with other departments. They also provide feedback to management about how the company is doing.
One requirement for the job can speak clearly over the telephone or in-person with customers who may be upset or frustrated.
What is the difference between customer service associates and call center representatives?
A customer service associate is a person who helps customers over the phone or in person, while a call center representative works with many people at once. Many companies have both positions because these are two different types of careers that can help achieve success and keep everyone satisfied.
What's your favorite part about working for this company?
Similar Job Descriptions as Customer Service Associate