This sample job description for a customer care representative may be used as a template for a job ad that will attract the top candidates. Maintain the structure and organization of this plan for best outcomes, then update and revise it to fit your unique work needs and responsibilities. You may also edit the template to meet your company's needs by adding your requests. Finally, we propose utilizing VIVAHR software to submit the template on multiple job boards and receive results as soon as possible.
What is a Remote Customer Service Representative?
Customers are helped by customer service representatives who provide helpful information, answer inquiries, and respond to concerns. They serve as the first contact with clients and consumers, ensuring that they are happy with the goods, services, and features.
In most cases, a service manager talks with consumers and clients about the company's services and goods, either verbally or in writing. A Customer Service Representative will function as a liaison, provide product/service information, answer inquiries, and accurately and efficiently resolve any developing difficulties our customer accounts may encounter.
Related Job Titles for Remote Customer Service
Customer Success Representative
Guest service agent
Call center representative
The Top Remote Customer Service Representative Skills
| | |
| --- | --- |
| | |
| Ability to Work on Your Own | Employers who hire telecommuters usually expect their employees to know what they're doing and make deadlines without much guidance. Telecommuters must be self-sufficient, which includes being resourceful and problem-solving on their own. |
| | Because you may not have a boss or manager checking on you at your cubicle, you must be self-motivated to do your task on time. You can stay focused and on target by creating your timetable and habit, but you must also restrict distractions. |
| Strong Communication Skills in Writing | While video conferencing and the phone are commonly used to communicate with coworkers in a virtual work environment, email and other messaging technologies are growing more popular. Miscommunication and a lack of message clarity waste time and frustrate all employees. |
| Learning and Using Digital Tools with Ease | The rationale given by a few large firms for bringing their telecommuting staff back to the office is typical "a desire to increase cooperation." Virtual cooperation is, in fact, feasible, but it necessitates the utilization of the internet and digital tools. This entails familiarizing yourself with project management software, video conferencing, and company-specific digital platforms. |
| Have Cross-Cultural Literacy and Work as a Team | While telecommuting generally entails working from home, it does not rule out the possibility of being part of a bigger team. Communication and collaboration are critical abilities. That includes doing your job correctly and on time, holding other team members accountable, and keeping them informed. |
Remote Customer Service Representative Job Description Template (Free)
The finest customer service representatives are genuinely enthusiastic about assisting clients. They're patient, compassionate, and communicate with zeal. They like conversing and recognize the importance of effective communication. Customer service personnel may put themselves in their clients' shoes and, if required, advocate for them.
Customer feedback is invaluable, and these CSRs can help you collect it. Customer service representatives are also naturally problem solvers. They are comfortable troubleshooting and will look into it if they don't have enough information to respond to consumer queries or address concerns.
Remote Customer Service Representative Duties & Responsibilities:
Customer concerns should be handled by phone, email, letter, or social media.
To contact consumers and check account details, use the telephone.
Warmly greet consumers and determine the problem or cause for their call.
Accounts can be canceled or upgraded.
Assist with order placement, refunds, and exchanges.
Provide details about the firm.
Take payment information as well as other vital details like addresses and phone numbers.
Orders can be placed or canceled.
Answer any questions you have regarding warranties or sales conditions.
Assume the role of the company's gatekeeper.
When a product fails, offer suggestions about how to fix it.
Take care of product recalls.
Attempt to persuade the consumer to rethink canceling the order.
Remote Customer Service Representative Requirements:
Organize a huge number of incoming phone calls.
Obtain sales leads
To achieve client satisfaction, identify and analyze their demands.
Through open and engaging communication, build long-term connections and trust with customer accounts.
Provide accurate, valid, and complete information using the right methods/tools.
Meet sales and phone handling quotas for the personal/customer service team.
Handle client concerns, providing suitable solutions and alternatives within the timeframes set; follow up to confirm that the issue has been resolved.
Keep track of customer interactions, handle accounts, and file paperwork.
Follow all communication protocols, rules, and standards.
Go above and above to engage consumers.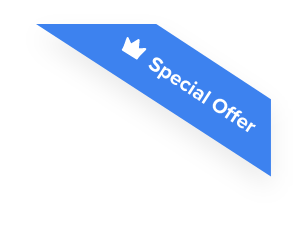 Joshua F.
Redline Electric & Solar

"The best recruiting platform on the market! VIVAHR allowed us to create a dashboard and applicant experience like no other!!"
Get more applicants from the
Best Job Boards
Post for free to 50+ job boards
Unlimited Job Postings
Unlimited Applicants

Sample Interview Questions For Remote Customer Service Representative
Personal
To you, what does excellent customer service entail?
What is the best example of customer service you've ever encountered?
What do you think essential abilities are when it comes to delivering customer service?
How can you ensure that you keep in touch with every customer?
Tell me about a moment when you had a terrible customer service experience. What did you take away from it?
Human Resources
Describe a moment when you had to give a customer terrible news.
Tell me about a moment when you were able to fix a problem for a customer. What was the result?
Tell me about a moment when you had to deal with an adamant customer who needed to be sent to your management. When did you make the decision that they needed to be routed?
Management
What methods do you use to keep up with industry changes and consumer expectations?
When it comes to creating a customer care department, what do you think is most important?
What traits do you believe are most essential in a customer service agent or representative?
Tell me about a customer service policy you created and put in place.
Technical Skills and Knowledge
What technologies did you employ to provide the most significant possible client experience?
Do you have any special tools that you prefer to utilize while interacting with customers? Why?
How do you prefer to interact with your customers? Why?
What are the Educational Requirements For a Remote Customer Service Representative?
A high school diploma or a GED is usually required for customer service agents. Customer service workers need fundamental communication and interpersonal skills to succeed in this area, which they may learn in high school.
How Much To Pay a Remote Customer Service Representative When Hiring?
Customer support agents might work part-time or full-time. Customer service representative wages are generally influenced by factors such as experience level, industry, and location.
In the United States, the average hourly wage is $12.83.
Salary ranges from $7.25 to $27.20 per hour in some cases.
Frequently asked questions about Remote Customer Service Representative.
How does a customer service representative communicate with customers?
Remote customer service representatives can use email, chat, phone, or video conferencing to communicate with customers. Different factors will influence how they communicate, such as their availability and which method their client prefers.
Do remote customer service representatives have office hours?
Depending on their schedule and job responsibilities, some remote customer service representatives may have set hours while others might not have set hours at all.
What are the benefits of remote service customer representatives?
Benefits of working in this job include being able to work flexible hours and from home. The companies that offer remote customer service jobs also support technical equipment, such as computers and internet connections. There is also continuous training for this position to receive new information about changes in the field. Employers are often environmentally conscious and look for ways to reduce their carbon footprint. Remote customer service representatives have a greater chance of living a healthier lifestyle than traditional employees who drive and commute to work every day.
What are the challenges of remote customer service representatives?
The biggest challenge to working as a remote customer service representative can have high-quality communication via email, chat, or phone. It can be difficult for people with hearing loss and who cannot see very well. Another major factor in this job is self-motivation. Without an office setting, the individual must be self-motivated and disciplined to get their work done.
Similar Jobs as Remote Customer Service Representative