General laborers perform different supporting tasks in warehouses, construction sites, factories, and other work sites. They are responsible for a handful of duties assigned over by supervisors. General laborers assist in building and highway construction, materials and equipment transportation, and more. Because they take care of so many tasks on the worksite, every company needs to hire responsible, reliable, and trustworthy individuals for the general laborer position. We can help with that by providing a General Laborer Job Description Template. 
The template available below is crafted for a hassle-free hiring process. We made sure to include the duties and requirements for a general laborer position, giving you an option to add your own demands and requirements, as well. The template is customizable and ready for download. You only need to save the draft, adjust it to your company's needs, and post it to relevant hiring websites. VIVAHR software is also at your disposal to conduct an easier candidate search, management of applicants, and an overall, more efficient hiring process. 
Related Job Titles for General Laborer
Laborer

Common Laborer

General Worker

Construction Worker

Operator
General Laborer Job Description Template (Free)
Are you interested in working with a fun team responsible for assisting contractors, operating heavy machinery, and keeping the worksite safe? We offer you the position of general laborer within our company. Our ideal candidate can perform demanding physical tasks and handle multiple projects on time. We value a strong work ethic and attention to detail, so don't hesitate to apply for the job if this sounds like you!
General Laborer Duties & Responsibilities:
Assist contractors and tradespeople on the worksite

Clean up and prepare the job site for the working day 

Handle and transport materials and equipment

Operate power tools and machineries such as forklifts, levels, power drills, grinders, saws, pressure washers, and more

Load, transport, and unload tools, materials, and all other necessary items according to instructions

Direct traffic around the work site 

Assist in building, setting up, and transferring structures

Perform different types of manual labor as needed on the job site
General Laborer Requirements:
Ability to meet the physical requirements of the job (standing for extended periods and lifting heavy loads)

Previous general labor experience preferred

Good mechanical skills

Experience with power tools and machinery

Strong work ethic and positive attitude

Ability to work both independently and in a team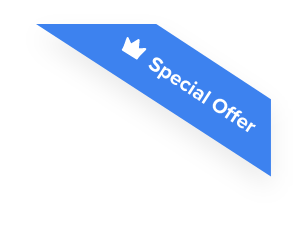 Joshua F.
Redline Electric & Solar

"The best recruiting platform on the market! VIVAHR allowed us to create a dashboard and applicant experience like no other!!"
Get more applicants from the
Best Job Boards
Post for free to 50+ job boards
Unlimited Job Postings
Unlimited Applicants

Sample Interview Questions For General Laborers
Sometimes, choosing between applicants can be quite challenging, especially if they fulfill all the job description template requirements. These sample interview questions for general laborers might help you narrow down your choices: 
Do you have experience in this field?

Do you prefer being part of the team or working solo?

Are you familiar with operating machinery in the production process?

Do you have any experience in packing and storing materials and products?

Did you ever work in a rapidly evolving workplace, and how did it go?

Did you ever have problems with coworkers, and how did you handle the situation?
What are the Educational Requirements For General Laborers
There are no minimum educational requirements for a general laborer's position, but those who have specialized skills might have better opportunities for getting the job. For formal apprenticeship, candidates must be at least 18 years old and have a high school diploma or equivalent. 
How Much To Pay General Laborer When Hiring
Based on the job and the experience, the range will vary quite a bit. According to the Bureau of Labor Statistics, the median income for General Laborers in 2019 was $17.31 per hour or $36,000 per year. Compensation and pay can vary based on your local city and state and job requirements and candidates' skills. 
Similar Job Descriptions as General Laborer