Hiring can often be a handful of processes. Take this template and customize it with your company's special touch to improve the exposure of your work posting. Provide details about your business and why a job seeker would want to work for you. You definitely should take a close look at the job description to make no mistakes during the recruitment process.
Our tracking system is here to guide you in customizing the prototype, posting it to appropriate job boards, and managing applicants. The template is designed specifically for online work boards and job sites, so you can use it right away without making any changes by using VIVAHR software.
Child Care Providers offer children activities that support physical, emotional, academic, and social growth. They are accountable for assisting children in discovering interests, increasing talents, building confidence, and learning how to work independently and within a group correctly.
Related Job Titles for Child Care Provider
Child Care center worker
Family child care provider
Nanny
Child Care Provider Job Description Template (Free)
We are looking for a Child Care Worker to read and play with babies and toddlers to introduce fundamental concepts. For example, they teach them how to share and take turns by playing games with other children.
Preschool-aged children are supported by childcare staff in preparing for kindergarten. Playing, asking, and exploring are all ways for young children to understand. To aid children's growth, childcare workers use play and other teaching techniques. To teach language and vocabulary, they might use storytelling and rhyming games, for example. They might develop children's social skills by helping them create something in a sandbox together. They may also teach children about numbers by making them count when constructing with blocks. They also encourage children to participate in artistic activities, including painting, dance, and music.
Before and after school, childcare workers can watch school-aged children. They also assist these kids with homework and accompany them to afterschool events such as sports practices and club meetings.
When children are out of school during the summer, childcare workers may watch older children and younger ones while the parents are at work.
Child Care Provider Duties & Responsibilities:
Supervise and monitor the safety of children
Prepare and organize mealtimes and snacks for children
Help children keep good hygiene
Change the diapers of infants and toddlers
Organize activities or implement a curriculum that allows children to learn about the world and explore their interests
Develop schedules and routines to ensure that children have enough physical activity, rest, and playtime
Watch for signs of emotional or developmental problems in children and bring potential problems to the attention of parents or guardians.
Keep records of children's progress, routines, and interests
Child Care Provider Requirements:
A minimum of 2 years' solid work experience in a certified early childhood education center or equivalent program.
A high school diploma or relevant qualification.
Should have valid CPR and First Aid certifications.
Must have a caring and compassionate attitude.
Outstanding communication and people skills.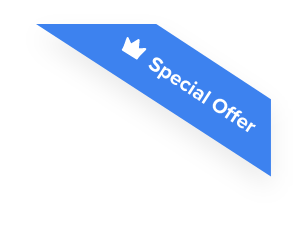 Joshua F.
Redline Electric & Solar

"The best recruiting platform on the market! VIVAHR allowed us to create a dashboard and applicant experience like no other!!"
Get more applicants from the
Best Job Boards
Post for free to 50+ job boards
Unlimited Job Postings
Unlimited Applicants

Sample Interview Questions For Child Care Provider
When parents or guardians are unable to care for their children, child care providers step in. Child Care Providers, who also work in childcare centers, ensure that children are healthy and that their basic needs are met, such as washing, studying, and feeding.
Interview Questions for Child Care Providers:
Can you describe a time you successfully resolved an issue with an unhappy parent?
How would you handle misbehavior in the classroom?
Can you share an effective method you used to maintain a safe and fun play environment?
How would you keep toys and equipment sanitary and safe?
What steps do you take to bandage an open wound?
If two children were having a physical fight, how would you handle the situation?
What are the Educational Requirements For a Child Care Provider?
A Child Care Provider position requires a high school diploma or relevant qualification.
How Much To Pay a Child Care Provider When Hiring
In May 2019, the median hourly wage for Child Care Provider was $11.65. Half of the workers in a given profession earned more than that amount, while the other half earned less. The bottom ten percent made less than $8.65 per hour, while the top ten percent made more than $17.21.
Similar Job Descriptions as Child Care Provider
Day Care Worker
Child Care Worker
Child Care Provider