How do you pick qualified and suitable candidates for your business? The hiring process doesn't have to be that challenging when you have the right resources and assistance. For that reason, we created this FREE Interior Designer Job Description Template with will help you choose candidates that stand out and match your business requirements and standards.
In these circumstances, we want to make your everyday business life even more enjoyable. By utilizing our VIVAHR Software, you will be able to keep track of your data, job opportunities, information about your employees, and many more. Check it out and good luck!
What is an Interior Designer?
Interior Designers are creative professionals responsible for creating and designing pleasant, functional, safe, and aesthetic living and workspaces.
They assess and determine space requirements and choose appropriate decorative items, furniture, lighting, and colors that match clients' demands and wishes.
They meet and collaborate with clients, architects, engineers, painters, and other professionals to make the best out of space that needs to be designed and decorated.
Related Job Titles for Interior Designer
Architect
Landscape Architect
Interior Decorator
The Top Interior Designer Skills
| | |
| --- | --- |
| | |
| | Primarily, Interior Designers must be highly creative. Their entire job revolves around converting creative ideas into reality. They need to understand the concept of space and neutralize any flaws by implementing smart and innovative designs and solutions. |
| | Successful Interior Designers are able to see what other people can't. They are visual thinkers and their ability to see what a place should look like even before the project started is a priceless skill. They should see the bigger picture and potential in any place, and bring their vision to life. |
| | Communication and active listening skills are crucial for Interior Designers. First, they need to understand their clients' wishes and requirements, and then accurately and effectively translate them to architects, constructors, and other professionals to get the best result. |
| | Flexibility is an essential skill for multiple reasons. Interior Designers must be flexible when it comes to their time because they don't have a typical 9-to-5 working schedule. Secondly, clients may frequently change their minds and design options, which means Interior Designers must adapt to any situation change that may occur. |
| | Interior Designers must be well-organized in order to complete projects and tasks timely. The organization pays off when it comes to meeting clients or professionals, setting the budget, selecting schedules and due dates, and other activities. They need to have every task and activity planned out and finished appropriately. |
Interior Designer Job Description Template (Free)
We are looking for an open-minded and professional Interior Designer who will translate visionary ideas into creative reality. Your daily duties in this position will include meeting with clients, determining goals and space requirements, availability and purpose. You will also collaborate with architects, engineers, painters, and other professionals to use the full potential of the space that is being decorated.
Furthermore, you will consult clients, research and select appropriate furnishing, materials, colors, and other decorative items that would produce a visually appealing, safe, and functional space. Your goal in this position is to maintain client satisfaction by meeting their expectations, resolving problems or issues, and ensuring that the project is finished within the budget and timelines. Skills that we are looking for in our ideal candidate are creativity, flexibility, problem-solving, and excellent communication.
Interior Designer Duties & Responsibilities:
Determine project goals and requirements
Assess space availability and purpose
Meet with clients and acknowledge their demands and wishes
Prepare sketches and blueprints for preliminary plans
Collaborate with architects, engineers, constructors, and other professionals to create functional, safe, and aesthetically-pleasing indoor spaces
Consult clients to determine materials, furnishing, colors, and other elements
Research, select, and order appropriate materials, furnishing, and other decorative elements
Establish timelines, schedules, and budget
Utilize design applications to illustrate plans and layouts
Monitor the installation of furniture and other elements during the project
Arrange client visits and ensure client satisfaction
Maintain accurate project documentation
Stay up-to-date with industry changes, trends, and practices
Interior Designer Requirements:
Degree in interior design, architecture, or similar field
Familiarity with design applications and software
Experience in project management
Experience with color, material, and furniture selection
Creative mindset and attention to detail
Excellent communication skills
Problem-solving and organization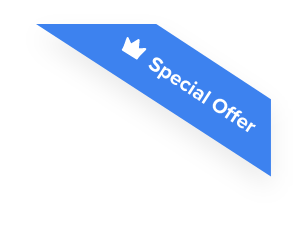 Joshua F.
Redline Electric & Solar

"The best recruiting platform on the market! VIVAHR allowed us to create a dashboard and applicant experience like no other!!"
Get more applicants from the
Best Job Boards
Post for free to 50+ job boards
Unlimited Job Postings
Unlimited Applicants

Sample Interview Questions For Interior Designer
Once you gather up all the received applications, you can use these sample interview questions for Interior Designer. These can help you narrow down your choices and pick the most suitable candidate for the job.
Personal 
What motivated you to become an Interior Designer?
How would you briefly describe yourself?
What do your friends say about your creativity?
Human Resources
Why do you think you stand out from other candidates?
How long have you been an Interior Designer?
Tell us about your most recent accomplishment.
Management
How do you keep organized when you manage two projects at the same time?
What design application or software do you find most difficult to master?
How do you most effectively determine your clients' requirements?
Technical Skills and Knowledge
What would you do if a client kept rejecting your design ideas?
How do you go about designing small places?
How would you explain the distinction between interior design and interior decoration?
What are the Educational Requirements For an Interior Designer?
The typical educational requirement for Interior Designer includes a degree in interior design, architecture, or a relevant field.
Some employers have additional requirements that may include candidates who are experienced in a specific area of design, such as kitchen, corporate, healthcare, etc.
Other employers may prefer candidates who passed the National Council for Interior Design Qualification exam (NCIDQ).
How Much To Pay an Interior Designer When Hiring
Interior Designers usually earn between $19,000 and $72,500 annually. Their median annual salary is around $51,197.
Hourly wages for Interior Designers range from $9 to $35, and the median hourly pay is approximately $25.
Frequently asked questions about Interior Designer
What are the sectors Interior Designers can work in?
Work options for Interior Designers are countless. They can work in residential and corporate spaces, restaurants, hospitality, retail, education, healthcare, etc.
How much do Interior Designers earn?
Interior Designers usually earn between $19,000 and $79,500 per year.
What skills make a good Interior Designer?
Interior Designers should be highly creative, organized, detail-oriented, and with amazing communication and problem-solving skills.
Who do Interior Designers work with?
Interior Designers collaborate with architects, engineers, painters, constructors, and other professionals to ensure the functionality of the space.
Similar Job Descriptions as Interior Designer