Are you looking to hire a Home Staging Coordinator to join your company? Then you are in the right place. This Home Staging Coordinator Job Description Template includes a list of the most important responsibilities and requirements for this position. We know it's not that simple for everyone to write a good job description that will gain the attention of many applicants; that is why we are here to help.
With our applicant tracking system, you can use this Home Staging Coordinator Job Description Template to attract qualified candidates, hire the employees you see fit, and save a lot of time. This template is customizable; you can add additional requirements or descriptions and post them to job posting sites.
What is a Home Staging Coordinator?
A home staging coordinator is an interior designer who helps people stage their homes and prepare them for viewings by potential buyers. Their duties include making the living space as appealing as possible, incorporating current design trends into the home, and installing furniture and staging decorations.
Home staging coordinators are expected to have great attention to detail, know the real estate market, and possess space planning skills. This job aims to help owners sell their properties. Sometimes, a home staging coordinator will only have to add a few pieces to an already furnished home, or they will have to furnish an empty property completely.
Related Job Titles for Home Staging Coordinator
Interior Designer
Architect
Industrial Designers
The Top Home Staging Coordinator Skills
| | |
| --- | --- |
| | |
| | A lot of buyers have trouble with visualizing a home, not everyone is able to determine how a room could or should look like. Home stage coordinators are able to visualize a room when they walk in and intuitively know what should be added, removed, renovated, or repainted. This is called space planning. In this position, one should know how to plan out a space in order to make it appealing and comfortable. |
| | Home stagers need to be able to communicate with the homeowners and understand their needs. You should be friendly and trustworthy, be mindful of their homes, and be passionate about helping them sell them. Discuss what personal items they would like to stay in the home or if there is anything specific they would like to have, present, or put an accent on. Having good people skills will help you get more clients and better work. |
| | Sometimes it is important to understand the architecture of the home you are staging, perhaps it was designed in the 1980s and inspired by the disco era or it is a modern futuristic home that is minimalist. You should always talk to the client about the home's history and be able to identify architectural details. Having solid architectural knowledge can help you choose furniture and understand what should be placed where. |
| | Home stagers have a lot of responsibilities. This is why they have to have great organizational skills. It is their duty to stage homes, handle billing, conduct consultations and shop for furniture and decorations. A home staging coordinator should have a well-planned timeline in order to meet deadlines and follow the budget accordingly. |
| Understanding Of The Market | In order to be a good home stage coordinator, you should be up-to-date with the real estate market. This doesn't necessarily mean you should analyze real estate statistics, it means you should be aware of the market and what houses are up for sale or rent in your area. You can learn a lot from chatting with clients and agents about real estate, always keep your eye out for business. |
Home Staging Coordinator Job Description Template (Free)
We are currently looking for a home stage coordinator to join our team and help us stage homes and prepare them for viewers and potential buyers. In this position, you will be required to meet with clients, create staging plans that need to be approved by clients, create 'mood boards' and determine budgets. Your duties will also include commissioning contracted work if the property needs landscaping, carpentry, or painting and moving furniture into homes and removing it.
To be a successful home staging coordinator, you should have great attention to detail and utilize your creative skills. Overall, knowing how to utilize space and create each property unique is the key to being a successful home staging coordinator. Our ideal candidate has previous interior design experience, holds a bachelor's degree, is communicative, and is passionate about home decorating.
Home Staging Coordinator Duties & Responsibilities:
Meeting with clients, assessing their needs, and visiting staging spaces
Determining the budget and services that need to be done
Using computer software to design projects and present to clients
Creating 'mood boards' to start the design process
Outlining clients' needs and design objectives
Commissioning contracted work such as landscaping, painting, and carpentry
Sourcing materials and products
Creating a timeline for the completion
Moving furniture into the homes in preparation for viewings and removing it
Home Staging Coordinator Requirements:
High School Diploma or GED
Bachelor's degree in interior design is a preferred or similar area of study.
Project management skills
Strong portfolio of staging work or decorating
Artistic, imaginative, and highly creative
Proficiency in design software such as AutoCAD, Illustrator, SketchUp
Strong communication skills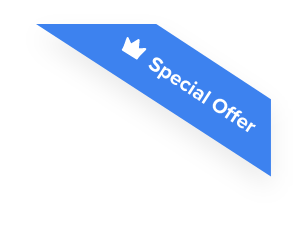 Joshua F.
Redline Electric & Solar

"The best recruiting platform on the market! VIVAHR allowed us to create a dashboard and applicant experience like no other!!"
Get more applicants from the
Best Job Boards
Post for free to 50+ job boards
Unlimited Job Postings
Unlimited Applicants

Sample Interview Questions For Home Staging Coordinator
When you add all the applications in one place, check out these sample interview questions for the Home Staging Coordinator. Our questions can assist you during the hiring process and help you pick the most suitable applicant.
Personal 
Why did you want to become a home staging coordinator?
How would you like to advance in this career?
Tell me about your employment background.
Human Resources
Describe some of the key traits a good team should have?
Did you ever disagree with a colleague you failed to resolve?
What do you do when a client doesn't agree with your ideas, solutions, or suggestions?
Management
How well do you operate when having multiple homes for staging?
What would you say is the most important part of home stage coordination?
How important would you say paying attention to detail is?
Technical Skills and Knowledge
Are you familiar with CAD, Illustrator, and SketchUp?
Do you have any project management experience?
What are the Educational Requirements For a Home Staging Coordinator?
You don't necessarily need a bachelor's degree in interior design, but it is preferred. You can also complete online certificates for home staging or interior design to help you be one step ahead of other candidates.
How Much To Pay a Home Staging Coordinator When Hiring
Orthodontists can earn between $18.85 and $37.63 per hour. Their median annual salary is $56,135, meaning $27.45 per hour. The salaries vary depending on the place of employment, educational background, and previous experience.
Frequently asked questions about Home Staging Coordinator.
Do home staging coordinators need drawing skills?
Home staging coordinators should demonstrate their space plans to clients; this is why drawing skills are important. Drawing skills are useful when new ideas are shared and discussed.
What is the difference between an interior designer and a home staging coordinator?
Home staging coordinators are in charge of staging homes for sellers and preparing them for property viewings. In contrast, interior designers are in charge of furnishing properties for homeowners when they buy a property or redecorate it.
How do home staging coordinators work with clients?
Home staging coordinators start by meeting with clients and discussing what is needed for the space to be better presented to viewers. They then create a staging plan and ensure the project is within the budget and is approved by the client.
How do home staging coordinators create project plans?
Home staging coordinators usually use computer-aided design software to prepare their staging projects.
Similar Job Descriptions as Home Staging Coordinator