We came up with a way to make recruiting easier, as it may be difficult at times, especially when seeking a Wire Shelving Installer. Getting the best results may be a lot of fun when you work with us. This FREE Wire Shelving Installer Job Description Template can help you find a qualified and reliable employee for your business.
We make the recruiting process simple for you by providing a template that you can use with VIVAHR software to post promptly. Give each position its own set of criteria, incentives, and rewards. Be sure to include all VIVAHR suggestions in your job search for easier hiring.
What is a Wire Shelving Installer?
Telecommunication technicians who install wires in people's homes and workplaces are known as wire installers. Their role is to make sure the wires are properly laid out and to assist with the installation of electrical devices such as smart televisions, routers, phones, and laptops.
Related Job Titles for Wire Shelving Installer 
Facility technician
Cable Technician
District Technician
The Top Wire Shelving Installer Skills
| | |
| --- | --- |
| | |
| | Customer service is always one of the most important things in the wire shelving business. This way customer trust is built and it brings value to the working process. Since customer service is the process of assisting existing and future customers by answering inquiries, resolving issues, and delivering exceptional service. The main goal of it is to build a strong relationship with clients so that they would return for more business. |
| | Using logic and reasoning, determining the benefits and downsides of alternative solutions, conclusions, or approaches to challenges come as very important and crucial tasks in this business. Without it, it is very hard to make a difference between important and not important things. |
| | This at its core means identifying the sources of operating faults and making decisions about how to address them. When it comes to tasks it can be the most important skill to know what to do and when to do it. Making this one of the priority skills distinguishes it from the rest since it truly is one of the core skills of the wire shelving industry. |
| Company Vehicle & Time Management | A company car, often known as a take-home vehicle, is a vehicle that a company owns or leases to be used for its business activities, such as commuting to the local office or business trips. Typically, the corporation purchases the vehicle, covering all of the expenditures and accepting all of the risks. That is why having vehicle skills is the one thing you can't go without. Taking responsibility for getting places on time and making effort for safety and security reasons is very beneficial to company business. |
| | Lastly, this is something no wire shelving installer can go into business without. Developing the right set of skills throughout education and work experience brings value to you and the company you work for. These skills are a true guide and motivation to succeed as a leaving wire shelving installer. |
Wire Shelving Installer Job Description Template (Free)
We're seeking to expand our team with an experienced Wire Shelving Installer. It will be your responsibility in this position to visit our clients' houses and install wire shelving. You must ensure that you appear on time and conduct yourself professionally while working.
Depending on the customer's residence, you may need to thread and pull wire shelvings between poles or underground. You'll also utilize testing equipment to make sure the wire shelving is in good working order. Customers will often want you to assist them in troubleshooting any wire shelving difficulties they may be having, so you should be knowledgeable about the most frequent issues and how to resolve them.
If you think you'd be a good fit for this job, apply now.
Wire Shelving Installer Duties & Responsibilities:
Inviting customers to meet with us to discuss their cabling requirements.
Creating a map of the region and determining what equipment is needed.
Installation of wire shelvings in homes and workplaces.
Identifying and deleting obsolete or unnecessary wires.
Identifying and resolving wire shelving and network problems.
Assisting with equipment setups, such as televisions, routers, phones, and laptops.
Identifying and resolving wire shelving and equipment issues.
Completing job reports is a must.
Keeping track of stock levels at the office and on the road.
Wire Shelving Installer Requirements:
GED or high school diploma.
Work experience as a wire shelving technician.
Advanced understanding of telecommunications and electrical systems.
Electrical system knowledge.
Interpersonal skills are important.
Ability to work without supervision.
Traveling ability.
Advanced troubleshooting abilities are required.
Working in confined places is a must.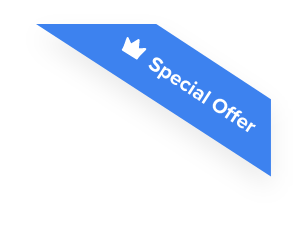 Joshua F.
Redline Electric & Solar

"The best recruiting platform on the market! VIVAHR allowed us to create a dashboard and applicant experience like no other!!"
Get more applicants from the
Best Job Boards
Post for free to 50+ job boards
Unlimited Job Postings
Unlimited Applicants

Sample Interview Questions For Wire Shelving Installer 
Once you gather up all the received applications, you can use these sample interview questions for Wire Shelving Installer. These questions can ease the rest of your hiring process and help you find a suitable candidate for your team.
Why are you leaving your last job?
Why did you choose this profession?
What is a common work week like for a wire shelving installer?
Human Resources
How well do you work under pressure?
Tell me about a difficult situation you overcame?
How well do you deal with stress?
Management
How do you stay organized?
What methods do you use to organize and manage your workload?
How well do you know how to multitask?
Technical Skills and Knowledge
What have you done to improve your knowledge in this profession?
How do you keep up with the most recent wire shelving and equipment technology?
What electrical equipment have you already set up for clients?
What are the Educational Requirements For a Wire Shelving Installer?
A high school diploma and completion of any wire shelving technician training program are the essential requirements for a Wire shelving installer employment. Installation firms, particularly in the telecommunications industry, frequently provide these schemes.
How Much To Pay a Wire Shelving Installer When Hiring
Wire shelving installers earn between $43,082 to $71,490 annually, and their median yearly salary is around $56,780. The hourly wages go from $21 to $34, and the median hourly pay is $27.
Frequently asked questions about Wire Shelving Installer 
What are the responsibilities of a Wire Shelving Installer? 
Wire Shelving installers are responsible for the installation of wire shelving in private residences. They drive themselves to different residences and either install wire shelving or solve difficulties with an existing wire shelving arrangement. Wire shelving installers work with a variety of tools and testing equipment.
What are the daily duties of a Wire Shelving Installer?
Televisions, routers, and internet technology equipment are being installed. Troubleshooting cable network problems. J-hooks, cable racks, and are examples of cable support systems that can be installed. Cable poles and towers need to be repaired.
What is the difference between a Wire Installer and a Cable Technician?
Installing, maintaining, diagnosing, and repairing a range of residential and business voice and data lines is the responsibility of cable technicians. They might be working on feeder lines that provide cable access to several homes or drop lines that provide access to only one property.
A wire installer is a technician who installs and maintains telecommunications cables and equipment. It is their responsibility to inspect the lines if there is a problem and, if necessary, repair or replace the damaged equipment.
Similar Job Descriptions as Wire Shelving Installer