Are you looking to hire a Drywall Finisher to join your company? Then you are in the right place. This Drywall Finisher Job Description Template includes the most important duties and responsibilities for this position.
It's not easy for everyone to write a good job description that will draw the attention of applicants you are looking for; that is why we are here to help. With our applicant tracking system, you can use this Drywall Finisher Job Description Template to attract qualified candidates, hire the employees you see fit, and save a lot of time.
You can also customize this template, add anything you want and post it to job position sites. We love making this process earlier for you.
What is a Drywall Finisher?
Drywall finishers can also be known as tapers. They are responsible for repairing cracks, smoothing out imperfections, and preparing walls and ceilings for painting and sealing joints. They do this by using tape and plaster that enables them to join panels and make the surface smooth.
A good drywall finisher is well-organized, can work in a team and independently, and has great attention to detail. They can be employed in a company or work freelance with hours that vary; they usually work full time and work on weekends.
Related Job Titles for Drywall Finisher
Exterior and Interior Painter
Construction Worker
Plasterer
Drywall Installer
The Top Drywall Finisher Skills
| | |
| --- | --- |
| | |
| | This is a skill every drywall finisher should have. You are expected to have good knowledge of all the tools and materials you need in order to complete the job. A drywall finisher should also know how to read blueprints and follow safety guidelines. |
| | Drywall Finishers should know how to identify clues and pay great attention to detail. This can help you identify the problem easier and make sure you fix the issues. Always look for additional cracks and effects they may have on other areas of the house. |
| | You will either be representing a company or your own company, either way, it is important to leave a good impression. This field of work relies on customer relations and how good you are as a drywall finisher. Customers can be distressed by the problem. It is your job to make them feel at ease and assure them the problem will be solved. You should be respectful of the customer's home and respectful, make sure there is no damage done. |
| | This job requires a lot of personal gear and working on your feet. You will be moving, lifting, taping, and finishing large sheets, this requires you to be in good form so you don't end up getting hurt or too tired on the job. |
| | This position is more than just manual labor. You'll need to calculate how much material you'll need, keep track of measurements and make adjustments. That is why you should have basic math skills in order to perform these tasks successfully. |
Drywall Finisher Job Description Template (Free)
We are looking for detail-oriented and have great organizational skills to join our company as a drywall finisher. Your duties and responsibilities will include repairing cracks, sealing joints, smoothing out imperfections, and creating smooth surfaces ready for painting. You will also be in charge of inventory maintenance, communicating with clients, and monitoring and maintaining all the equipment, tools, and material.
Our ideal candidate is someone who possesses a valid driver's license, has a high school diploma or GED, and has some previous work experience in the field. In order to be a successful drywall finisher, you should be time-efficient, have high-quality standards, and have great technique.
Drywall Finisher Duties & Responsibilities:
Using plasters and tape to join drywall panels
Repairing drywall panels that are cracked or damaged
Fixing and concealing irregularities and imperfections on surfaces
Create flat surfaced by layering plaster with trowels
Create smooth surfaces by sanding down rough areas
Skimming surfaces to prepare for finishing work with a final layer of plaster
Maintain and monitor all drywall equipment and keep track of inventory
Follow safety procedures and policies effectively
Finish project on time or inform client or supervisor of any changes in the project
Drywall Finisher Requirements:
High school diploma or GED
Previous work experience
Drivers license that is valid
Great communication skills
Proficiency in blueprint reading and safety guidelines
Good knowledge of materials, tools, and methods for drywall finishing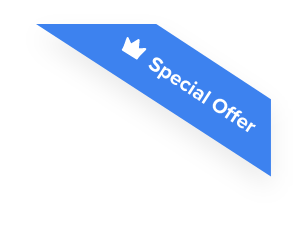 Joshua F.
Redline Electric & Solar

"The best recruiting platform on the market! VIVAHR allowed us to create a dashboard and applicant experience like no other!!"
Get more applicants from the
Best Job Boards
Post for free to 50+ job boards
Unlimited Job Postings
Unlimited Applicants

Sample Interview Questions For Drywall Finisher
Once you gather all the received applications, you can use these sample interview questions for Drywall Finisher. These can help you narrow down your choices and pick the most suitable candidate for the job.
Personal
Why are you interested in this position?
Tell me about your previous work experience?
Where do you see yourself in five years?
Human Resources
How do you collaborate within a team?
Have you ever had a problem with a colleague?
What would you do if a client did not like your services?
Management
How do you manage your time at work?
What would you say is the most difficult process of drywall finishing?
How would you make sure a project is finished on time?
Technical Skills and Knowledge
Are you familiar with all equipment needed to be a successful drywall finisher?
How would you prepare drywall for painting?
What is the most important part of being a drywall finisher?
What are the Educational Requirements For a Drywall Finisher?
A Drywall finisher should have at least a high school diploma or GED. Some employers prefer drywall finishers to have previous experience and excellent knowledge of the materials, tools, and methods used in drywall finishing.
How Much To Pay a Drywall Finisher When Hiring
A Drywall Finisher can earn between $14.37 and $40.90 per hour. Their median annual salary is $47.460, meaning $22.82 per hour. Of course, their salaries depend on the place of employment and previous experience, and educational background.
Frequently asked questions about Drywall Finisher.
What are some of the most important skills to have as a Drywall Finisher?
The skills that employers are usually looking for include blueprint reading, commercial construction, hand tools, scaffolding, sanding, and wood manufacturing.
What is the job outlook for drywall finishers?
The job outlook for drywall finishers will have no change between 2019-2029, so you should increase your skills and try to stand out from the other candidates.
Is being a drywall finisher difficult?
It is quite a demanding job. You are constantly working with heavy and large sheets and a lot of materials. You have to have basic math skills, great stamina, and attention to detail. It can take you a couple of weeks to develop speed and accuracy.
What kinds of jobs do drywall finishers do?
They usually work for construction companies full time. However, they can also have their own business and hours. They finish exterior and interior walls, building partitions, and ceiling. This can take anywhere up to a few days to a few weeks, depending on the skills a drywall finisher has and the area they are working on.
Similar Job Descriptions as Drywall Finisher