Do you find it difficult to create an appealing job description? Are you unfamiliar with posting job descriptions? With this FREE Lead Carpet Cleaning Job Description, you can already start looking for the right candidate for your company. This job description has everything you need, from duties and responsibilities to the skills you need to become a successful Physiologist.
You can combine this Lead Carpet Cleaner Job Description with our Carpet Cleaning Hiring Software for the best results. You can adjust the template to your liking and create a captivating job description that you can add to job posting sites.
What is a Lead Carpet Cleaner?
A lead carpet cleaner is someone who cleans and maintains carpets in clients' homes, offices, and government buildings. They remove stains, apply treatments, schedule appointments and maintain inventory. As a lead carpet cleaner, you are expected to lead the team and be responsible for the performance of other individuals.
When interviewing candidates make sure you look for candidates who are responsible and have great leadership skills, avoid candidates with weak communication skills and have bad time management.
Related Job Titles for Lead Carpet Cleaner 
Cleaning Technicians
Floor Cleaners
Carpet Cleaners
Janitors
The Top Lead Carpet Cleaner Skills
| | |
| --- | --- |
| | |
| | There are a lot of supplies one needs to perform the task of carpet cleaning. You should be familiar with all the equipment and supplies and know when you are running out of something or if some equipment needs maintenance. |
| | As a lead carpet cleaner, you should know how long it will take to do certain tasks and make sure your appointments don't overlap. You should also be aware of deadlines and promises you've made to clients. Good time management leads to good customer service. |
| | You will be communicating with clients and your colleagues daily. Having good communication skills will help ensure your clients you are a professional and that their carpets and homes are in good hands. Being able to communicate well with the team will help you excel as a leader. |
| | Being a good leader is important for this position. You are required to lead your team and help them with explaining and performing different tasks. Creating a good working environment is your job and it will help you have an easy-going working day. |
| | Carpet cleaning can be a difficult job. It requires some light labor and strength. You will need to lift furniture, roll up carpets and clean them and then return them and put everything back as it was. You will be required to stay on your feet a lot, so having good stamina and strength can help. |
Lead Carpet Cleaner Job Description Template (Free)
We are currently looking for a responsible carpet cleaner to lead our team of professional carpet cleaners. In this position, you will be expected to check and maintain inventory and review customer satisfaction. You will also be required to schedule appointments, teach new employers who to clean carpets, and ensure everyone in the team is following safety precautions.
Our ideal candidate is someone who is reliable and has previous work experience as a carpet cleaner. To be a successful lead carpet cleaner you need to demonstrate great organizational and leadership skills.
Lead Carpet Cleaner Duties & Responsibilities:
Manage carpet cleaning equipment
Schedule carpet cleaning appointments
Assign responsibilities to team members
Review cleaning supplies
Check and maintain inventory
Review customer satisfaction
Offer aftercare instructions for clients and customers
Clean up after every carpet cleaning job
Remove and put back furniture before and after the job
Handle cleaning supplies and chemicals
Ensure the team is being safe when performing a task
Lead Carpet Cleaner Requirements:
High school diploma or GED
Drivers License
Stamina
Previous work experience in the field
Great leadership skills
Ability to handle light labor
Knowledge of all the equipment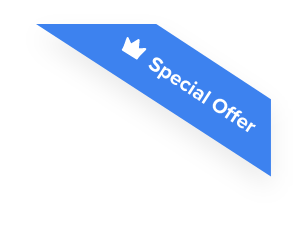 Joshua F.
Redline Electric & Solar

"The best recruiting platform on the market! VIVAHR allowed us to create a dashboard and applicant experience like no other!!"
Get more applicants from the
Best Job Boards
Post for free to 50+ job boards
Unlimited Job Postings
Unlimited Applicants

Sample Interview Questions For Lead Carpet Cleaner 
Once you gather all the received applications, you can use these sample interview questions for Lead Carpet Cleaner. If you feel like these are not enough, please check out our carpet cleaning technician interview questions list. This will help you find the right candidate and narrow down your choices.
Personal 
Why are you interested in this position?
What would you say are the most important skills for this position?
Where do you see yourself in five years?
Human Resources
Have you ever had difficulties with a client?
Did you ever get into an argument with someone on the team?
Is teamwork important to you?
Management
How do you stay organized while leading each carpet cleaning job?
How do you manage your time while on the job?
What is the most challenging task for this position?
Technical Skills and Knowledge
What are some of the skills you have that make you a good fit for this job?
Why would you like to work with us?
Do you have any difficulties while working?
What are the Educational Requirements For a Lead Carpet Cleaner?
To become a lead carpet cleaner, you are not required to have any higher education than a high school or GED diploma. The skills for this position come from on-the-job training and previous work experience, you will most likely have to work hard and prove yourself to the employer to become a lead carpet cleaner.
How Much To Pay a Lead Carpet Cleaner When Hiring
The salary of a lead carpet cleaner varies based on the previous job experience and education as well as the location (state/city) of the office or company they are employed in. A lead carpet cleaner usually earns between $22,994 and $34,888 per year. The hourly pay goes from $11 to $17, and median wages are $27,959 annually and $13 hourly.
Frequently asked questions about Lead Carpet Cleaner 
What is the job outlook for lead carpet cleaners?
The job outlook for carpet cleaners is expected to rise by 7% between the years 2018 and 2028.
What are some of the skills you must have to become a lead carpet cleaner?
The most important skills to have are organizational, time management, and leadership skills. These skills are crucial to becoming a successful lead carpet cleaner.
How long does it take to become a lead carpet cleaner?
It might not take that long, you can start working right out of high school. However, to become a lead carpet cleaner you have to prove you are a responsible, good leader and you will probably have to work for some amount of time in the company to be promoted.
Similar Job Descriptions as Lead Carpet Cleaner