Tree trimmers, sometimes known as tree pruners, maintain trees in recreational places such as parks and resorts, educational institutions, and other outdoor spaces. They usually obtain on-the-job training and accomplish their tasks with a variety of tools and abilities. When making a Landscape Tree Trimmer Job Description Template, try to combine it with VIVAHR software for the best hiring experience.
What is a Landscape Tree Trimmer?
Landscape tree trimmers remove dead or extra branches from trees and shrubs to clear utility wires, roadways, and sidewalks. Many of these employees try to improve the beauty and health of trees and plants, with some specializing in tree disease diagnosis and treatment. Others specialize in ornamental tree and shrub pruning, trimming, and shaping.
Others specialize in ornamental tree and shrub pruning, trimming, and shaping. On the work, tree trimmers and pruners use chainsaws, chippers, and stump grinders. They generally employ truck-mounted lifts and power pruners when trimming near power lines.
Related Job Titles for Landscape Tree Trimmer
Horticulture Assistant
Groundskeeper
Gardener
The Top Landscape Tree Trimmer Skills
| | |
| --- | --- |
| | |
| | To be able to use all necessary equipment and put safety in the first place. |
| | Saving and managing time for faster and more efficient work. |
| | Work both independently or in a group is crucial for the team. |
| | Learning how to properly adjust to a working environment. |
| | Being able to arrange and focus on other team members to get the work done. |
Landscape Tree Trimmer Job Description Template (Free)
Our landscaping firm is looking for a skilled tree groundskeeper to join our team. Reporting to the foreman, aiding arborists, collecting and piling branches, maintaining tools and equipment, and ensuring hazard-free workspaces are all part of the tree groundsman's responsibilities. You should be able to collaborate with a diverse group of people.
To be a successful tree groundsman, you must be physically fit and operate in all types of weather. Outstanding tree groundsman should be able to follow directions quickly and efficiently and accomplish all maintenance jobs to the greatest possible standard.
Landscape Tree Trimmer Duties & Responsibilities:
Brush chippers, boom trucks, stump chippers, power saws, and other equipment are among the tools used to remove and dispose of undesirable branches.
To get access to the job site, climb trees using climb hooks, belts, and ladders, or supervise people using these tools to ensure their safety.
Trees should have their tops pruned to make them more appealing to the general population.
Consult with the property owner to determine what has to be done and advise when a tree is beyond saving.
Examine the trees for any underlying problems, such as infections or fungus growth.
If the worksite is in a public space, place caution tape around the perimeter to keep everyone safe.
Once the job is completed, clean up the area by loading up branches and other debris.
Provide property owners with guidance on properly caring for the new tree and propose regular maintenance visits.
Landscape Tree Trimmer Requirements:
GED or high school diploma.
Work experience as a tree groundsman or anything like that.
Physical strength, fitness, vision, and hearing are all important.
Climbing, standing, walking, kneeling, and stooping abilities.
The ability to move heavy objects.
Excellent depth awareness and balance.
Excellent communication abilities.
Willingness to respect the rules and tasks.
Willingness to work in challenging conditions.
Positive attitude.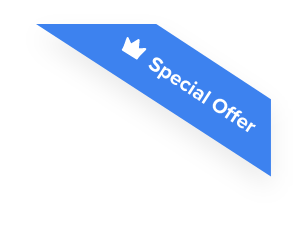 Joshua F.
Redline Electric & Solar

"The best recruiting platform on the market! VIVAHR allowed us to create a dashboard and applicant experience like no other!!"
Get more applicants from the
Best Job Boards
Post for free to 50+ job boards
Unlimited Job Postings
Unlimited Applicants

Sample Interview Questions For Landscape Tree Trimmer
If you gathered all the applications, look at the following sample interview questions for Landscape Tree Trimmer. These can come in handy for finding a suitable applicant.
Personal 
Tell me about your past Landscape Tree Trimmer experiences?
What is your favorite thing about this role?
Human Resources
How would you approach a client who is unsatisfied with your work?
Share a time when having personal relationships with coworkers or others helped you succeed at work.
Management
Tell me about when you analyzed data and evaluated results to find the best answer to an issue.
Describe a time when your thorough inspection of equipment, structures, or materials assisted you in identifying a problem or the source of a problem.
Tell me about a moment when you were monitoring or reviewing data and discovered an issue. What was your reaction?
Tell me about your experience with cars and/or mechanized equipment, as well as your qualifications for handling them.
Give an example of a moment when you successfully coordinated the efforts of a varied group of people to complete a goal.
Describe a moment when your management advice resulted in a corporate improvement or otherwise benefited your employer.
Technical Skills and Knowledge
Describe an occasion when you effectively serviced, repaired, or tested a mechanically operated machine or gadget.
Tell me about your qualifications for handling cars and/or mechanized equipment, as well as your experience with them.
Tell us about a time when you successfully learned how to use a new piece of equipment.
What are the Educational Requirements For a Landscape Tree Trimmer?
Although most grounds care occupations do not require formal education or certification, some employers may require it in fields such as landscape design, horticulture, or arboriculture.
How Much To Pay a Landscape Tree Trimmer When Hiring
Landscape Tree Trimmers can earn between $16 and $34 per hour. The median annual wage is $49,866 meaning $24 per hour. The wages vary on location, previous work expertise, and working hours.
Frequently asked questions about Landscape Tree Trimmer
What makes insurance so important for a tree service? 
Tree work is inherently risky and should only be performed by an expert. Liability insurance is necessary since it protects you, the homeowner, and your property from risk and damage. Worker's compensation insurance covers tree trimmer workers while they are on the job. When hiring a tree service, make sure to ask for evidence of comprehensive insurance from the company's insurance carrier before any work begins. Call the insurance company for confirmation if you have any doubts.
What does it mean to be a Certified Arborist? 
Certified Arborist job requires excellent woody plant maintenance skills. This job revolves around pesticides, planting safety, etc.
What is the difference between a Landscape Tree Trimmer and Certified Arborist? 
While both generally provide tree trimming, planting, and removal services, only arborists are certified to maintain tree health and properly care for and plant trees.
How do you become a Landscape Tree Trimmer?
High school graduation and a valid driver's license are required for becoming a landscape tree trimmer. In most cases, new workers must also pass a drug test and a background check. To gain more lucrative career prospects, some people acquire an associate degree in forestry or arboriculture.
Similar Job Descriptions as Landscape Tree Trimmer