Carpenter installers construct, install, and repair residential, commercial, and industrial structures. They work with wood, steel, concrete, and other materials, and their tasks can vary a lot depending on the job position within each company. Carpenter installers work in many areas of construction, starting with demolition, maintenance, and installation of structures and fixtures. 
If you're about to hire a carpenter installer to help you with construction projects, we have a Carpenter Installer Job Description Template to help you. The template is specially crafted to express duties and requirements for the position as well as the benefits the company has to offer its employees. You can download it for free and post it on the relevant hiring websites without any changes. On top of that, VIVAHR is at your disposal as an applicant tracking system that ensures a successful and easy hiring process. 
Related Job Titles for Carpenter Installer
Carpenter

Framing Carpenter

Dry Wall Finisher

Dry Wall Installer

Plasterer

Joiner
Carpenter Installer Job Description Template (Free)
We are seeking a highly-skilled carpenter installer to join our team. Our ideal candidate has knowledge of various carpentry techniques and can construct, install, and repair structures and fixtures made of wood, metal, and similar materials. As a carpenter installer, you will perform a wide range of tasks in collaboration with the building team and express your artistic abilities. If you're passionate about carpentry and have the necessary knowledge and experience in the industry, apply today and join our growing company. We are waiting for you!
Carpenter Installer Duties & Responsibilities:
Read and interpret blueprints, drawings, and sketches to meet the requirements

Install foundations, walls, floors, ceilings, and roofs using wood, steel, metal, concrete, and other materials 

Calculate the size and amount of needed materials

Shape and process materials according to taken measurements

Build window frames, doors, staircases, and frame buildings 

Install and assemble furniture, shelves, and other items

Conduct inspection, maintenance, and repairs on materials and finished structures and buildings
Carpenter Installer Requirements:
High school diploma and completed carpentry apprenticeship program

Previous experience as a carpenter a plus

Able to read and interpret blueprints and technical drawings

Hands-on experience with carpentry materials, especially wood

Deep knowledge of carpentry techniques and methods, starting with installation and construction

Proficient in using carpentry equipment and tools (power saws, hammers, rulers, and more)

Able to comply with the company's safety guidelines 

Physically healthy and strong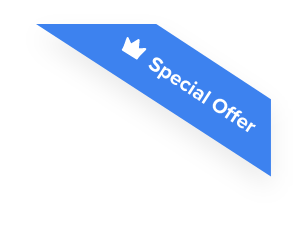 Joshua F.
Redline Electric & Solar

"The best recruiting platform on the market! VIVAHR allowed us to create a dashboard and applicant experience like no other!!"
Get more applicants from the
Best Job Boards
Post for free to 50+ job boards
Unlimited Job Postings
Unlimited Applicants

Sample Interview Questions For Carpenter Installers
Once you get applications from various candidates, you will need to sort them out and pick the perfect one. To help you with that, we offer these sample interview questions for carpenter installers:
What carpenter experience do you have in residential, commercial, and industrial work?

How can blueprints help you on the job site?

What do you do to ensure taking accurate measurements?

What actions do you take to stay in compliance with safety guidelines?

Can you operate a scissor lift?

Did you use a welding machine before, and in what projects?

Could you walk us through the process of installing flooring or drywall?
What are the Educational Requirements For Carpenter Installers?
Carpenter installers need to have a high school diploma or equivalent education. Courses in mathematics, mechanical drawing, and general vocational technical training are very useful as well. Employers sometimes prefer candidates who have an associate's degree in carpentry from technical schools. 
How Much To Pay Carpenter Installers When Hiring
Based on the job and the experience, the range will vary quite a bit. According to the Bureau of Labor Statistics, the median income for Carpenter Installers in 2019 was $23.24 per hour or $48,330 a year. Compensation and pay can vary based on your local city and state.
Similar Job Descriptions