Are you on the lookout for the ideal partner for your new adventure? We've got you covered and ready to go! VIVAHR offers precise instructions for you as you go through the recruiting process, making this an excellent opportunity for you to enhance your hiring journey. We've created a FREE Carpenter Job Description Template with all of the relevant information for this role.
Keeping track of your work data, candidate progress, and having everything in one place whole recruitment process will keep the focus on important elements. Using our VIVAHR Software, you'll be able to keep track of your data and job seekers by writing and distributing excellent job descriptions. We can do it together, try it out!
What is a Carpenter?
Carpenters operate in a variety of locations, including homes and businesses, building sites, and factories and workshops.
Installing doors and windows, making furniture, designing and fitting kitchens, and replacing roofs are among the duties that carpenters accomplish.
On construction projects, they may also be in charge of negotiating with suppliers and collaborating with other professionals.
Related Job Titles for Carpenter
Scenic Carpenter
Restoration Carpenter
Preservation Carpenter
The Top Carpenter Skills
| | |
| --- | --- |
| | |
| | When building buildings, carpenters employ fundamental arithmetic abilities to compute precise measurements. A carpenter must calculate how much material is required to accomplish a project and frequently keeps track of expenditures to stay below budget. Algebra and geometry are two areas of math that carpenters should be proficient with. |
| | Carpenters require physical strength since they spend a lot of their time lifting, utilizing tools, and transporting heavy items. In addition, they are frequently expected to climb, stand, or bend for long periods of time. |
| | Carpenters frequently work as part of a team to accomplish a project, thus excellent communication is critical. Carpenters may also work directly with clients to determine their needs, then convey those instructions to the rest of the crew. Carpenters need good written and verbal communication abilities, as well as active listening skills. |
| | Carpentry necessitates high accuracy in order to create long-lasting, safe buildings. Carpenters must take precise measurements and cut objects to the exact dimensions specified in their designs. Detail-oriented carpenters guarantee that structures are built according to specifications without the need for substantial changes, saving time and money. |
| | Because carpenters conduct so much repair work, being able to handle problems with damaged components or fixtures is essential. Carpenters must always be in a problem-solving mindset in order for the buildings they build to be complete in both form and function. |
Carpenter Job Description Template (Free)
We're seeking a talented Carpenter that is familiar with a variety of carpentry techniques. Layout, installation, repair, finishing, and maintenance of various structures, fittings, and buildings will be your responsibility. Other responsibilities include designing, cutting, and measuring materials to meet the needs of a client.
A great applicant will be committed, trustworthy, and possess exceptional communication and organizational skills. You must have finished a carpenter apprenticeship or have comparable experience in the area. Apply NOW!
Carpenter Duties & Responsibilities:
Read and interpret blueprints.
Provide structural design, planning, layout, and installation assistance to supervisors.
Repair and install doors, windows, walls, cabinets, stairwells, and other fixtures.
Evaluate woodwork and materials for quality.
Use tools, machinery, and other types of equipment.
Follow local construction requirements and health and safety laws.
Maintain a high level of client service.
Stand for long periods of time, climb, pull, and move big things.
Carpenter Requirements:
A high school diploma is required.
A validated apprenticeship or at least four years of experience as a journey-level carpenter is required.
It's possible that further certification is necessary.
Communication abilities are excellent.
Physically fit and have excellent hand-eye coordination.
Mathematical knowledge.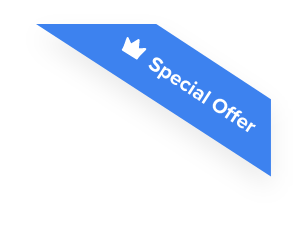 Joshua F.
Redline Electric & Solar

"The best recruiting platform on the market! VIVAHR allowed us to create a dashboard and applicant experience like no other!!"
Get more applicants from the
Best Job Boards
Post for free to 50+ job boards
Unlimited Job Postings
Unlimited Applicants

Sample Interview Questions For Carpenter
In order to target your chosen applicant, consult VIVAHR's recommendations and utilize these example interview questions for Carpenter. They will assist you in narrowing down your options and you will be able to make decisions based on your candidates' talent.
Personal
What is your favorite aspect of your job?
Describe the perfect working atmosphere for you.
What do you prefer to do while you're not working?
Human Resources
Have you ever had a workplace disagreement with a coworker?
As a carpenter, describe an occasion when you went above and beyond the call of duty.
Have you ever gotten into an argument with your boss? How did you deal with the situation?
Management
Have you ever been given instructions that you thought were incorrect? What exactly did you do?
Explain how you test tools before using them.
Describe what you would do if a client did not approve of your work.
Technical Skills and Knowledge
How do you make sure your measurements are correct?
Please describe the drywall installation procedure for me.
How can you make sure your deck will survive for years?
What are the Educational Requirements For a Carpenter?
Carpenters frequently need a high school diploma or equivalent. The majority of carpenters finish an apprenticeship program in which they receive hands-on training as well as classroom education.
Carpenters can also receive a carpentry certification, certificate, or associate degree by completing specialized programs at technical institutions and universities.
Carpenters must be familiar with construction laws and regulations, and some specialize in a certain field of carpentry and earn specific certifications in that area.
How Much To Pay a Carpenter When Hiring
Carpenters usually earn from $22,000 to $57,500 per year, and their median annual salary is around $43,023. The hourly wages range from $11 to $28, and the median hourly pay is $21.
Frequently asked questions about Carpenter
What's the difference between an Architect and a Carpenter?
The distinction between a Carpenter and an Architect is one of seniority and the scope of work. Architects create plans and material selections for buildings and other structures. Carpenters collaborate with Architects to construct one or more sections of their design and turn it into a reality.
To whom should Carpenter submit his report?
The person to whom a carpenter reports is determined by their location of employment. They may report to a contractor on a temporary basis or to specific clients if they run their own business.
Carpenters employed full-time by a construction business, on the other hand, may report to a Master Carpenter or Construction Manager. A Master Carpenter is someone who has worked as a Carpenter and in other similar positions for a long time.
They usually supervise and allocate responsibilities to other carpenters on the job site. Construction Managers, on the other hand, are in charge of the whole construction site. This implies they can manage carpentry work as well as other trades on-site.
What industries do Carpenters typically work in?
Carpenters are primarily employed in the construction business, where they work for construction firms or contractors on both commercial and residential projects.
They can, however, operate as solo owners in the trade business, employing their expertise to make intricate wooden structures.
They may also work in the industrial or maritime industries, contributing to shipbuilding and product development initiatives.
What is the distinction between a Joiner and a Carpenter?
A Joiner differs from a Carpenter in that a Joiner usually finishes woodwork in a workshop before shipping it to a building site or merchant. A Carpenter usually finishes woodwork tasks in a construction area.
Furthermore, Joiners often construct simple wood structures such as doors and window frames, but Carpenters may construct basic buildings as well as elaborate woodworking designs.
Similar Job Descriptions as Carpenter