Are you in search of a Lead Window Cleaner? If the answer is YES, then we got you. This FREE Lead Window Cleaner Job Description Template may assist you in identifying a qualified and trustworthy individual for your company. In this journey having the right team by your side is crucial, so make sure you have one.
Using VIVAHR software to publish quickly is our approach for making the recruiting process easier and more enjoyable. Give each position its own set of requirements, and be sure you use all of the VIVAHR candidate-search suggestions. We will assist and guide you during the recruiting process.
What is a Lead Window Cleaner?
Window cleaning experts, often known as window cleaners, are in charge of cleaning the windows and glass surfaces of residential and commercial structures. They are also in charge of managing a window cleaning team. Their main job is to remove filth, they often utilize glass-cleaning chemicals, squeegee blades, cloths, and water, as well as lift equipment to reach hard-to-reach windows.
Related Job Titles for Lead Window Cleaner
Cleaning Agent Lead
Cleaner
Housekeeper
The Top Lead Window Cleaner Skills
| | |
| --- | --- |
| | |
| | Paying attention to what others are saying, taking the time to understand it, asking questions as needed, and not interrupting at inopportune times. This is very important, especially when building relationships at work. Make sure you have what it takes to build the right relationship with everyone in the business and this is one of the core skills for that. |
| | This means using logic and reasoning, determining the benefits and downsides of alternative solutions, conclusions, or approaches to challenges. Developing these skills eventually leads to a better understanding of which tasks need to be done first or last. By making your priorities straight you will be able to think straight what are the solutions for given problems. |
| | Being aware of and understanding the reasons for other people's reactions is very important in this business since it brings a gap in relationship growth and how to understand each other. Nevertheless figuring out how to make and build relationships in this business brings social perceptiveness skills in the right order for different situations. |
| | Managing one's own and other people's time is and will always be a very important skill and necessity in every business. This is because it seems like an easy task but truly there are many components of it. Learning how to manage and control these skills will improve relationships with your customer and your boss but also will lift your confidence to another level. |
| | Monitoring and analyzing your own, other people's, or organizations' performance so that you may make improvements or take corrective action is the definition of what a lead window cleaner should have. Monitoring as well as analyzing is set for good business and having order in your business. To know who does what brings organizational skills to top priority. |
Lead Window Cleaner Job Description Template (Free)
We're seeking a hardworking and dedicated Lead Window Cleaner to manage a team and maintain the glass surfaces of various buildings. Window cleaning technicians are responsible for washing windows less than twenty meters high with water-fed poles, bringing all equipment and supplies to job sites, and attending necessary safety seminars. You should also make certain that the corporate car is tidy and well-kept.
You should be familiar with health and safety standards and have a strong sense of balance to be effective as a window cleaning professional. Finally, an exceptional window cleaning professional should be able to use lift equipment safely.
Lead Window Cleaner Duties & Responsibilities:
Using a non-abrasive glass cleaning solution, water, and rubber squeegee blades, remove dirt and grime from windows and glass surfaces.
Identifying whether window glass is clear, reflecting, or tinted, and changing window cleaning procedures as needed.
Removing excess water and moisture from window sills with toweling cloths.
Assuring the proper operation of all window cleaning and lift equipment.
Maintaining a sufficient supply of window cleaning products in the corporate car at all times.
Cleaning up properly after each job to ensure that no residue or filth is left behind.
Lead Window Cleaner Requirements:
GED or high school diploma
A valid driver's license is required.
Experienced at window cleaning.
Strong understanding of industry-specific health and safety laws.
The capacity to operate aerial lifts, scaffolding, and other associated equipment in a safe manner.
Ability to work at various heights.
The capacity to work in all types of weather.
Excellent time management and problem-solving abilities.
Communication abilities that work.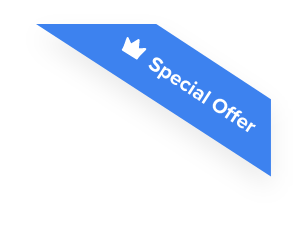 Joshua F.
Redline Electric & Solar

"The best recruiting platform on the market! VIVAHR allowed us to create a dashboard and applicant experience like no other!!"
Get more applicants from the
Best Job Boards
Post for free to 50+ job boards
Unlimited Job Postings
Unlimited Applicants

Sample Interview Questions For Lead Window Cleaner
Now that you have collected all the information you need from your candidates you can focus on sample interview questions for Lead Window Cleaner. These are the ones that can help you narrow down your choice in order to pick the best fit.
Personal 
What is your career goal?
How experienced are you?
What motivates you?
Human Resources
Give an example of a moment when you handled a high-stress situation calmly and efficiently.
Give an example of a time when you set and achieved a goal that was personally difficult for you. What factors aided your success?
Describe a moment when your creativity or alternative thinking helped you tackle a challenge at work.
Management
Give an example of a time when your ability to attentively follow orders helped you be more productive at work.
Tell me how well you organize your work?
How would you manage a team of coworkers during a workday?
Technical Skills and Knowledge
What knowledge did you gain during your career?
How can you keep in shape so that you can accomplish the physical duties that are necessary at work?
Do you have some techniques for safer window cleaning?
What are the Educational Requirements For a Lead Window Cleaner?
There are no specific requirements for Lead Window Cleaner but only to have the right set of skills and background experience. A high school credential, on the other hand, can help you secure the greatest positions and advance in your profession.
How Much To Pay a Lead Window Cleaner When Hiring
Lead window cleaners earn from $31,424 to $64,886 per year, with a median annual salary of $46,782. Their median annual wages range from $15 to $31, and the median yearly pay is around $22.

Frequently asked questions about Lead Window Cleaner
Will window cleaners be employed in the future? 
Jobs for window and building cleaners are expected to grow at a faster-than-average pace between 2018 and 2028, according to the Bureau of Labor Statistics, so there will be more opportunities for window cleaners in the future.
What kind of training does a person need to work as a lead window cleaner? 
This career has no specific educational requirements. A high school credential, on the other hand, can help you secure the greatest positions and advance in your profession.
How long does it take to learn how to clean windows? 
This varies depending on how quickly you learn the required abilities for the job. While businesses would expect applicants to be at least 18 years old, most recruiters will not demand candidates to have attended high school for four years. However, if you want to advance to a supervisory position or establish your own window cleaning service, you should consider graduating from high school and attending college for four years.
To work as a window cleaner, what shifts would a person need to work? 
Company policies, project needs, and individual preferences can all influence shifts. While some window cleaners work normal hours, many specialists in this field operate on a flexible schedule and at odd hours.
Similar Job Descriptions as Lead Window Cleaner