HVAC Salespeople substantially impact a company by building a positive customer relationship, developing new accounts, closing deals, and ensuring repeat business from existing clients. A typical workday in an HVAC sales life starts with making cold calls, holding meetings with contractors, and going to trade shows. An HVAC Salesperson's primary responsibility involves developing new accounts while recognizing the customer's needs and satisfying those needs. HVAC company salespeople are a crucial representation of the company and must obtain the skills to listen to customer needs and meet those needs to satisfaction.
Related Job Titles to HVAC Sales
HVAC Sales Representative
HVAC Sales Engineer
HVAC Sales Consultant
HVAC Sales Job Description Template (Free)
We have an immediate opening for an experienced HVAC Sales. The HVAC Sales will be responsible for managing a sales territory and creating new service and product accounts. As an HVAC Sales, you retain the customer's relationship, meet all their HVAC requests, and ensure that customers receive outstanding customer service from all HVAC departments.
HVAC Sales Duties & Responsibilities:
Serve as the leader of the sales process to ensure customer satisfaction.

Establish customer rapport with products and services.

Form accurate and complete sales proposals

Help facilitate post-sale transitions with installation managers and installers.

Educating prospective customers on the superior quality products/services

Continually call on assigned accounts by company policy and procedure.

Follow-up with existing sales bids and leads

Maintain customer information updated in the CRM Program

Participate in training on the latest industry technologies

Supporting team members and peers to achieve KPIs
HVAC Sales Requirements:
Valid driver's license

High school or equivalent

At least two years of sales experience required.

Customer Service experience

Understanding of advanced principles of air conditioning, refrigeration, and heating

Reliable and self-motivated

Excellent time management skills

Excellent written, verbal, and interpersonal skills

Ability to work after hours, over weekends, and on public holidays with short or no notice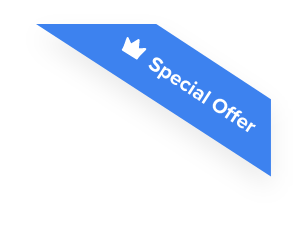 Joshua F.
Redline Electric & Solar

"The best recruiting platform on the market! VIVAHR allowed us to create a dashboard and applicant experience like no other!!"
Get more applicants from the
Best Job Boards
Post for free to 50+ job boards
Unlimited Job Postings
Unlimited Applicants

Sample Interview Questions For HVAC Sales
If you are hiring an HVAC Sales, these questions can help narrow options until you find the ideal candidate:
How long have you worked in Sales?

What experience do you have in the HVAC industry?

Why do you want to be an HVAC Sales for this company?

How do you stay organized during a complex sales process?

How do HVAC Sales play a vital role in customer satisfaction?

Please tell me how you would manage and organize your sales call and meetings.

What would you do if there was a problem that kept you from completing a sale on time?

How do you coordinate with coworkers for your sales or service calls?

Why is an HVAC Sale role so vital to you?

Why do you think you would be a good fit for this company?
What are the Educational Requirements For HVAC Sales?
HVAC Sale has gained its sales education from years of experience in sales or has received on-the-job training.
How Much To Pay HVAC Sales When Hiring
Based on the job and the experience, the range will vary quite a bit. According to the Bureau of Labor Statistics, the median income for HVAC Sales in 2015 was $30.00/hour or $62,400 a year. The job market for HVAC Sales over the next ten years looks to grow by 15%. Compensation and pay can vary based on your local city and state.
Similar HVAC Job Description Templates
Find the key responsibilities, requirements, duties, and skills that should be in an HVAC Residential Service Technician job description.
Find the key responsibilities, requirements, duties, and skills that should be in an HVAC Service Technician job description.
Installer key responsibilities, requirements, duties, and skills should be in an HVAC Installer job description.
These are the key responsibilities, requirements, duties, and skills in an HVAC Technician job description.
Here are the key responsibilities, requirements, duties, and skills in an HVAC Install Technician job description.