Do you struggle when creating a job description? Our FREE Treatment Plan Coordinator Job Description Template has everything you need, from duties and responsibilities to the skills one needs to be a successful Treatment Plan Coordinator.
Try using our Treatment Plan Coordinator Job Description Template and combine it with VIVAHR software for best results. You can adjust the template to your liking and create a captivating job description that you can add to job posting sites.
What is a Treatment Plan Coordinator?
A Treatment Plan Coordinator is a healthcare professional who helps manage a patient's treatment plans and ensure the patient follows all of the doctor's orders. Treatment plan coordinators create schedules, report to other healthcare professionals, and educate patients about their conditions while evaluating their progress.
When interviewing candidates make sure you keep an eye out for people who are compassionate and communicative. Avoid candidates who lack observational skills and don't show initiative.
Related Job Titles for Treatment Plan Coordinator 
Caregiver
Companion
Care Coordinator
The Top Treatment Plan Coordinator Skills
| | |
| --- | --- |
| | |
| | Sometimes patients can feel under pressure, stressed, or unmotivated. This can happen especially at the beginning of their treatment process or if they are not having any progress. It is very important to show empathy and compassion and encourage your patients. Keep a positive and healthy atmosphere and make sure to elevate their moods, this will ensure they are in good hands. |
| | This is an important skill to have as a treatment plan coordinator. You will be communicating and interacting with patients, healthcare professionals, and patients' families daily. You will be discussing or explaining treatment plans and schedules, you will also be taking directions and advice from the patients' doctors and reporting to them about your patients' progress. Good communication is key to being a successful treatment plan coordinator. |
| | In this position, you will be expected to report to a doctor about your patient's progress. This is why you need to be observant, it will take some time but you will learn your patient's capabilities and it will be your job to make sure they are in good health. Sometimes a treatment plan might not work, so you will have to take advice from the patient's doctor on any other possible treatment plans that might be more suitable for your patient. |
| | A treatment plan coordinator follows doctors' instructions and must understand that this position requires a lot of hard work and responsibility. You should always be positive and able to motivate your patients while making quick effective decisions. Your patients should always feel supported, safe and encouraged. |
| | To carry out a treatment plan you should have good time management skills. Working out a weekly schedule and a good way to incorporate a treatment plan is crucial to helping your patients. You are mostly responsible for your schedule and will have to incorporate it with the patients. Good time management will help you be more efficient. |
Treatment Plan Coordinator Job Description Template (Free)
We are currently looking for a responsible and compassionate treatment plan coordinator to join our healthcare facility. In this position, you will be responsible for creating a coordinated treatment plan for patients and will be expected to schedule check-ups for patients with doctors and appointments. You will also be required to explain treatment plans to patients' families and patients as well as report to other healthcare professionals about your patients' progress.
To become a successful treatment plan coordinator you should demonstrate great time management skills and show great initiative. Our ideal candidate is someone who holds a bachelor's degree in social work or has some previous experience in the field.
Treatment Plan Coordinator Duties & Responsibilities:
Discuss healthcare problems with other healthcare professionals and patients
Attend courses to be up to date with new developments in health care
Treat patients with compassion and empathy and conduct yourself in a professional manner
Asses health interventions and assist the healthcare team with developments and progress
Check-in on patients and record their progress
Set up patient check-ups and plans and appointments
Develop a treatment plan and coordinate it
Educate your patients on medication, conditions and give them instructions
Explain treatment plans to patients and the patient's family
Comply with health care laws and regulations and organizational guidelines
Treatment Plan Coordinator Requirements:
Bachelor's Degree
Valid Driver's License
Previous work experience in clinical practices
Great communication skills
Strong empathy and compassion
Good at multitasking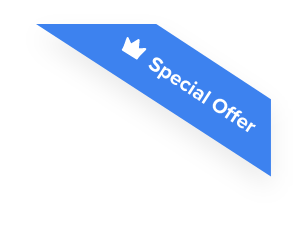 Joshua F.
Redline Electric & Solar

"The best recruiting platform on the market! VIVAHR allowed us to create a dashboard and applicant experience like no other!!"
Get more applicants from the
Best Job Boards
Post for free to 50+ job boards
Unlimited Job Postings
Unlimited Applicants

Sample Interview Questions For Treatment Plan Coordinator 
Once you gather all the received applications, you can use these sample interview questions for Treatment Plan Coordinator. These queries can assist you during the rest of your hiring process.
Personal 
Why do you want to become a treatment plan coordinator?
What is your five-year plan?
What are some of your best traits?
Human Resources
How do you motivate your patients?
Have you ever had a patient who didn't respond well to their treatment plan?
Did you ever have a disagreement with another healthcare professional about a patient treatment plan?
Management
How do you manage to handle multiple patients?
Do you have a weekly treatment plan organized for each patient?
Technical Skills and Knowledge
What would you say is the most important part of being a treatment plan coordinator?
Can you describe your strategy for ensuring patients follow their treatment?
How do you demonstrate empathy towards patients?
What are the Educational Requirements For a Treatment Plan Coordinator?
To become a treatment plan coordinator, you must at least have a high school diploma or GED. However, most employers look for candidates with a bachelor's degree. You should have some basic skills and knowledge of project management, computer skills and should have some previous experience.
How Much To Pay a Treatment Plan Coordinator When Hiring
The salary of a treatment plan coordinator varies based on the previous job experience and education as well as the location (state/city) of the office or company they are employed in. A treatment plan coordinator usually earns between $46,891 and $83,704 per year. The hourly wages go from $23 to $40, and median salaries are $64,132 annually and $31 hourly.
Frequently asked questions about Treatment Plan Coordinator
How can a Treatment Plan Coordinator increase their salary?
For a treatment plan coordinator to increase their salary, getting a higher degree of education can help. Although you don't need anything higher than a high school diploma or GED, it is preferred you have a bachelor's degree. This adds value to an individual and will lead to a higher salary.
Can a nurse work as a Treatment Plan Coordinator?
Treatment plan coordinators have different responsibilities than nurses. This does not mean that a nurse cannot be a treatment plan coordinator, on the contrary, they will probably fit in just fine in the position.
Can Treatment Plan Coordinator work from home?
It is a bit difficult to perform your duties from home, however, this could be possible. This all depends on your employer and patients.
What are the necessary qualities and skills for a Treatment Plan Coordinator?
Some of the most critical skills for a treatment plan coordinator are time management, compassion, and initiative. You should understand that showing compassion and initiative will help motivate your patients and feel better, as for time management this will help you be more efficient.
Similar Job Descriptions as Treatment Plan Coordinator