Do you want to work as a Marriage and Family Therapist? You may use our Marriage and Family Therapist Job Description Template to attract applications quickly and. This job description template for a Marriage and Family Therapist will assist you in hiring a creative and professional Marriage and Family Therapist.
This job description template is designed and optimized specifically for online job boards. You can use it right away without making any changes; using VIVAHR software, your company will have an easier time hiring the perfect candidate.
When developing a good marriage and family therapist job description, think about what individuals do in this position. Families and couples are treated by marriage and family therapists. They help people cope with stressful family conditions, including substance addiction, trauma, or divorce. People who thrive in this position must have excellent interpersonal skills as well as leadership qualities.
Related Job Titles for Marriage and Family Therapist
Therapist
Psychologist
Health Educators and Community Health Workers
Marriage and Family Therapist Job Description Template (Free)
You should navigate fractured bonds with gentleness as you engender healing as a marriage and family therapist to ensure success. A great marriage and family therapist will always seek to prioritize group well-being while also considering individual needs. To join our team, we're looking for a qualified marital and family therapist. In this position, you will be responsible for resolving difficulties that families and couples are facing. This implies you'll have to handle behavioral health and other issues from the whole family's perspective rather than just the individual.
We're looking for a culturally sensitive marriage and family therapist to help with local cases. In collaboration with families, the marriage and family therapist should uncover pressing concerns and resolve them using readily available resources. You should also give truthful, expert testimony to help relevant legal cases reach a successful conclusion.
It will be your duty to analyze a family's most important concerns and then devise a strategy for resolving them. Depending on the cultural background of each family you deal with, you may need to alter your approach. Applicants should have good experience in family therapy and general psychiatry to be considered for this job. If you feel you have the necessary credentials to excel in this role, we'd love to hear from you.
Marriage and Family Therapist Duties & Responsibilities:
Discuss issues with customers and inquire about their thoughts about specific themes concerning their relationships with their significant other or other family members
Weekly counseling services are provided to families and couples struggling with divorce, child custody, abuse, mental illness, and financial difficulties.
Empower clients to uncover their coping mechanisms and assist them in developing everyday conflict resolution skills.
Manage a caseload of clients and therapeutic design options that are appropriate for each circumstance.
Collaborate with other mental health experts, such as psychiatrists, counselors, and school support personnel, to provide the most effective treatment choices for clients
During court-ordered sessions, evaluate and monitor youngsters to provide suggestions about family custody concerns.
Assist clients in locating options that will aid their growth, such as housing services, financial assistance, and other advantages.
To assist employees in managing stress in their lives, educate other experts in other sectors for corporate professional development days.
Marriage and Family Therapist Requirements:
A relevant counseling degree, particularly in marital and family therapy, would be advantageous.
A license for a qualified therapist is required.
Experience as a marital and family therapist is required
Local views regarding familial connections are well acquainted with him
Intervention talents that are second to none
Excellent ability to communicate verbally
Capacity to flaunt your knowledge when being interrogated
Objectivity, emotional intelligence, and diplomatic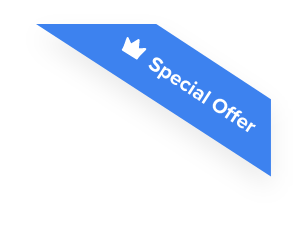 Joshua F.
Redline Electric & Solar

"The best recruiting platform on the market! VIVAHR allowed us to create a dashboard and applicant experience like no other!!"
Get more applicants from the
Best Job Boards
Post for free to 50+ job boards
Unlimited Job Postings
Unlimited Applicants

Sample Interview Questions For Marriage and Family Therapist
What therapeutic value does the family systems theory have?
How would you deal with a severe case of parental alienation syndrome?
What criteria might assist you in making custody decisions?
How would you deal with someone who has drastically different views on the family unit?
Why should we encourage family members to be resilient?
Give an example of a moment when you have shown superior listening abilities. What happened in the situation, and what was the outcome?
Tell us about a time when you had to deal with a rugged individual and how you dealt with it.
Describe a time when you provided advice to customers on issues such as unsatisfying relationships, divorce and separation, child-raising, household management, and financial matters.
What kind of inquiries have you found to be effective in assisting clients in identifying their emotions and behaviors? Please give an example.
Please explain how you assist individuals and family members acquire and apply skills and methods for dealing constructively with their challenges.
Describe your work organization, planning, and prioritization methods.
What are some long-term goals that you created in your previous job? What steps did you take to get there?
Tell me about a time when you thought beyond the box. How did it benefit your boss?
Tell me about a time when you analyzed data and evaluated outcomes to identify the best solution to a problem.
Give an example of a moment when you needed to collect data from numerous sources.
What are the Educational Requirements For a Marriage and Family Therapist?
To operate lawfully in the United States as a marital and family therapist, you must complete specific training and certification. A master's degree or higher is usually required, as well as thousands of hours of supervised fieldwork and the passing of a state-approved test.
How Much To Pay a Marriage and Family Therapist When Hiring
According to the U.S. Bureau of Labor Statistics, the salary range for a Marriage and Family Therapist is between $33,140 to $92,930. Salary ranges vary greatly based on the city and several other significant aspects such as education, certifications, extra talents, and the number of years you've worked in your field.
Similar Job Descriptions as Marriage and Family Therapist