Skilled Laborers have the knowledge and necessary skills to perform an array of building and construction jobs. Most of the time, they take over duties such as painting, drilling, flooring installations, plumbing, and more. Thus, these individuals usually complete training in a particular field and develop a set of specialized skills. In addition, because their duties can vary a lot depending on the industry, Skilled Laborers need to be responsible and capable of adapting to different requirements. If you want to hire a person we described, check out our Skilled Laborer Job Description Template.
Below you'll find all the duties and responsibilities a Skilled Laborer should perform to succeed in the role. In addition, our job description template is specially crafted to attract the most suitable candidates for the position and help you run a successful hiring process. You can download it for free, adjust it for even better results, and post it on the relevant hiring websites. We also offer our customers VIVAHR a unique and effective applicant tracking system to ease recruitment and enhance retention. 
Related Job Titles for Skilled Laborer
Laborer

Common Laborer

General Worker

Construction Worker

Operator
Skilled Laborer Job Description Template (Free)
We are looking for a reliable and experienced Skilled Laborer to join our team. As a Skilled Laborer, you'll be responsible for various tasks on the worksite, including cleaning, maintenance, and tool operation. In addition, we need someone who can keep our spaces clean and safe and assist with the plumbing and electrical tasks. Our ideal candidate has completed apprenticeships and acquired suitable skills for all these tasks. Thus, if you're good with hand and power tools and you have a positive attitude and desire to learn, we are waiting for you!
Skilled Laborer Duties & Responsibilities:
Ensure all the tools, machinery, and equipment on the worksite are safely set up. 

Operate hand and power tools such as drills, pneumatic hammers, impact drivers, and more

Assist other team members with electrical and plumbing jobs

Follow safety regulations and company's policies at all times 

Install flooring options as needed

Run worksite and equipment inspections

Perform all tasks according to deadlines
Skilled Laborer Requirements:
A high school diploma or similar education required

Completed apprenticeships preferred

Valid driver's license

Knowledge of construction safety regulations and practices

Experience with hand and power tools

Good time management skills

Great interpersonal skills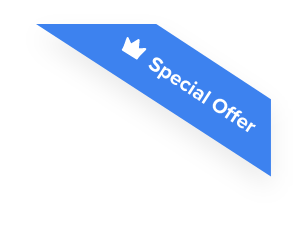 Joshua F.
Redline Electric & Solar

"The best recruiting platform on the market! VIVAHR allowed us to create a dashboard and applicant experience like no other!!"
Get more applicants from the
Best Job Boards
Post for free to 50+ job boards
Unlimited Job Postings
Unlimited Applicants

Sample Interview Questions for Skilled Laborers
Once you gather up all the received applications, you can use these sample interview questions for Skilled Laborers to narrow down your choices and pick the most suitable candidate for the job. 
What type of apprenticeships have you completed?

What is your greatest strength?

What is your greatest weakness?

What new skills have you learned in the past year?

How do you ensure safety on the worksite?

Do you have experience working with hand tools and heavy machinery?

What do you think is the most challenging part of being a skilled laborer?

What made you choose the profession of a skilled laborer?

Why do you want to work for us?
What are the Educational Requirements For a Skilled Laborer?
No special education is required from Skilled Laborers, but most employers prefer candidates with a high school diploma or equivalent. Experience in the field or completed training on the job site might be necessary in some cases. 
How Much to Pay a Skilled Laborer When Hiring?
Based on the job and the experience, the range will vary quite a bit. According to the Bureau of Labor Statistics, the median income for Skilled Laborer in 2019 was $18.79 per hour or $39,080 a year. Compensation and pay can vary based on your local city and state. 
Similar Job Descriptions as Skilled Laborer