This Construction Worker job description template includes the list of most important Construction Workers' duties and responsibilities. You can customize this construction worker job template and post it to job boards. With VIVAHR's recruiting software, you can use this Construction Worker job description template to attract qualified candidates, hire the employees you see fit, and save a lot of time.
What is a Constructor Worker?
Construction workers are known to work on construction sites. They are responsible for numerous tasks and duties that include loading and unloading materials, operating heavy equipment, erecting scaffolds, and removing debris. They typically have great strength and stamina and strong building knowledge. They are there throughout the building of the project. They are responsible for finishing the project on time, ensuring all the safety regulations and building codes are followed.
Related Job Titles for Construction Worker
Highway Maintenance Workers
Cement Masons
Fence Builders
Hazardous Material Workers
Paving Equipment Operators
The Top Construction Worker Skills
| | |
| --- | --- |
| | |
| Physical Strength and Endurance | It should come as no surprise that construction is a physically demanding job. Considerable strength and stamina are essential for carrying out many tasks on a job site. Almost 50 percent of construction jobs will require heavy lifting work and physical strength. Workers will need to possess proper posture and form to effectively and safely conduct manual labor, both indoors and outdoors. |
| Building and Engineering Knowledge | Technical knowledge is just as important as physical competence. About 36 percent of contractors fail due to a lack of adequate training and inexperience with particular types of work. Familiarity with the materials and tools needed to fill a wide range of construction services is invaluable to a worker's skill set |
| Strong Reading and Math Skills | Construction work involves more than just manual labor. Workers will need a working knowledge of math, algebra, and geometry to calculate building materials, keep track of measurements, and determine necessary adjustments. Reading is also an important skill, as construction work requires plenty of documentation and interpretation of blueprints. |
| | Since construction has many moving parts, project organization is a highly sought-after skill. According to PlanGrid, construction professionals spend 35 percent of their time on non-optimal activities, like looking for project information or dealing with mistakes. An organized employee will be able to make effective use of their schedule to get the job done and avoid any unnecessary or time-consuming tasks. |
| Knowledge of Building Codes | As a construction worker, you are expected to operate according to building codes, safety codes, labor agreements, green building codes, and environmental regulations. Training will go more smoothly if you are familiar with these rules, allowing you to become a valuable asset to the team. |
Construction Worker Job Description Template (Free)
We are searching for an experienced and competent construction worker. Your duties will include working with construction materials, following building codes and instructions from the supervisor, and completing all tasks promptly. This position requires you to have great strengths and endurance, basic math skills, and building and engineering knowledge. Previous expertise is not a must but is favored. Our ideal candidate is someone who is a fast learner and a team player who is reliable and hard working.
If you're looking for a career where building is your specialty, this job may be the perfect fit. As an experienced and competent construction worker at our company, we will give you plenty of responsibility to get your hands dirty with all things related to constructing buildings or even other structures such as stadiums! Your duties include working with materials like wood and concrete alongside following instructions from supervisors on what needs to be done next. You also need basic math skills in order to complete tasks promptly.
Construction Worker Duties & Responsibilities:
Assist contractors, craft workers, electricians, and other colleagues
Complete construction tasks in a timely manner
Clean debris and other hazardous materials
Follow all safety regulations and policies
Use all construction tools and equipment to complete tasks
Consulting with managers and team leaders on operational plans
Clean construction equipment and store inventory properly
Pays close attention to detail to ensure all work is completed satisfactorily
Maintains the company truck with routine maintenance services such as oil changes etc.
Uses a variety of hand-held power tools such as drills, saws, etc.
Construction Worker Requirements:
High school diploma or GED (no formal education is required, but a high school diploma is preferred)
Previous work experience
Great stamina and strength
Excellent knowledge of building codes
Ability to operate and service heavy equipment
Able to work in a variety of environments, including dirt, dust, or other hazardous conditions
Previous expertise is not a must, but it is preferred.
The candidate should also be hardworking and reliable as well as a fast learner.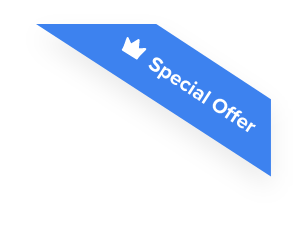 Joshua F.
Redline Electric & Solar

"The best recruiting platform on the market! VIVAHR allowed us to create a dashboard and applicant experience like no other!!"
Get more applicants from the
Best Job Boards
Post for free to 50+ job boards
Unlimited Job Postings
Unlimited Applicants

Sample Interview Questions For Construction Worker
Personal
What would you say are your strengths and weaknesses?
Why did you want to become a construction worker?
How would you describe good teamwork?
Human Resources
Do you follow construction safety procedures?
How do you get along with a team?
Management
Would you say you are well organized?
Do you operate well when there is a time-sensitive project?
Do you have any projects you are proud to have worked on?
Technical Skills and Knowledge
Do you have good stamina and strengths?
Are you familiar with construction equipment?
Do you know how to operate using building codes?
What are the Educational Requirements For a Construction Worker?
You don't need any formal education to become a construction worker. A high school diploma is usually preferred, and some work experience.
How Much To Pay a Construction Worker When Hiring
The median salary for a construction worker is $48,610 annually, meaning $23.37. This can vary based on how much work you have or previous work experience, so that the hourly wage can range between $14.12 and $42.24.
Frequently asked questions about Construction Worker
Is it dangerous to work as a construction worker?
There are safety and regulations procedures that lower your risk of danger. However, certain protocols rely only on you following them as instructed. This position requires strength and stamina and building and engineering knowledge, so there are times when you have to be very careful.
How long are construction worker shifts?
Typically construction workers do an 8-hour shift from Monday to Friday. Of course, this varies based on who you work for and when the deadline for completing the project is. It is rare to work night shifts due to the regulations of rural areas.
Is being a construction worker a stable job?
According to The Bureau of Labor Statistics, the industry and need for construction workers are steady and steady. However, this is a volatile industry due to it being a subject of fluctuations in the economy.
Similar Job Descriptions as Construction Worker