Are you looking to hire a Real Estate Paralegal to join your company? Then you are in the right place. This Real Estate Paralegal Job Description Template includes a list of the most important responsibilities and requirements for this position. It's not easy for everyone to write a good job description that will draw the attention of applicants you are looking for; that is why we are here to help.
With our applicant tracking system, you can use this Real Estate Paralegal Job Description Template to attract qualified candidates, hire the employees you see fit, and save a lot of time. You can also customize this template, add anything you want and post it to job position sites. We love making this process earlier for you.
What is a Real Estate Paralegal?
Real estate paralegals prepare closing checklists and support real estate, realtors, lawyers, banks, and corporations. They analyze title documents, review purchase offers, and update clients on leases, purchases, and sales. They usually hold a bachelor's degree in paralegal studies with a concentration in real estate. A good paralegal has great communication skills, pays attention to detail, and can think ahead. When interviewing a candidate for this position, look for someone with the aforementioned skills and some previous paralegal experience.
Related Job Titles for Real Estate Paralegal
Administrative Assistant
Court Reporter
Litigation associate
The Top Real Estate Paralegal Skills
| | |
| --- | --- |
| | |
| | A paralegal must have good verbal and written communication skills. Being that a paralegal is the lawyer's right hand, you should be able to express your thoughts in a clear manner. This job also requires you to communicate with not only colleagues but customers and potential clients who are looking to buy, rent or lease their properties. Leaving a good impression and having a friendly demeanor are important. |
| | Paralegals should have good instincts, this comes after some experience in the field. Anticipating problems can be a skill that helps a paralegal's career flourish. Pay great attention to detail and learn from experience, this will help you identify road bumps. |
| | This is a firm foundation every paralegal should have if they want a successful career. Knowing how to treat your clients, pay mind to their issues and help your colleagues and clients at work is crucial. Understanding the importance of professionalism is a skill that will allow you to excel in performing other functions as a paralegal. |
| | This job can be document-intensive, this is why you should know how much time each task takes and organize yourself well. Being able to classify, categorize and organize your office and files will help you work more smoothly and operate at a faster pace. You should also be able to prioritize efficiently and manage different tasks at the same time. |
| | Paralegals usually have a lot of assignments and tasks that need immediate attention. The ability to multitask and prioritize is a must-have skill for paralegals. You should be able to identify what needs your attention and what should be the number one priority on your list that day. |
Real Estate Paralegal Job Description Template (Free)
We are looking for a detail-oriented real estate paralegal and great at communication to join our team and assist our layers. This position includes preparing documents and contracts, liaising with property managers, and reviewing purchase offers. As a real estate paralegal, you will also be required to keep clients informed about the progress made with applications and help answer their questions and escalating concerns.
To be a successful real estate paralegal, you must demonstrate great problem-solving skills, excellent verbal and written communications skills, and solid knowledge of real estate proceedings. Our ideal candidate is someone with previous work experience who holds a bachelor's degree in paralegal studies with a concentration in real estate.
Real Estate Paralegal Duties & Responsibilities:
Keeping clients informed about the progress made with applications
Submitting and preparing legal documents
Helping clients by answering their inquiries and questions and escalating concerns
Preparing and assessing closing documents, lease agreements, and contracts
Reviewing bankruptcy claims, lending requirements, financing options, and title affidavits
Distributing real estate documents and documenting processes
Maintaining electronic records and hard copy documents
Analyzing legal documents and legal descriptions of property
Communicating between property owners, lawyers, and clients
Real Estate Paralegal Requirements:
Bachelor's degree or associate's degree in paralegal studies or similar area of study
Paralegal certification with real estate focus
In-depth knowledge of real estate contracts, documents, submissions, and applications
Proficiency in legal project management software such as Accelo or Amberlo
Excellent verbal and written communication skills
Ability to multitask and prioritize
Good attention to detail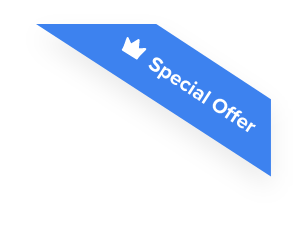 Joshua F.
Redline Electric & Solar

"The best recruiting platform on the market! VIVAHR allowed us to create a dashboard and applicant experience like no other!!"
Get more applicants from the
Best Job Boards
Post for free to 50+ job boards
Unlimited Job Postings
Unlimited Applicants

Sample Interview Questions For Real Estate Paralegal
Once you gather all the received applications, you can use these sample interview questions for a Real Estate Assistant. These can help you pick and choose the most suitable candidate for the job.
Personal 
Tell me about your educational background?
What would you think are your strengths and weaknesses?
Why do you want to be a real estate paralegal?
Human Resources
How would you handle a difficult client?
Tell me about a time you overcame an issue with your problem-solving skills?
Did you ever have a situation where you disagreed with a client or colleague?
Management
When do you present progress updates to clients?
What is your approach to recordkeeping?
Are you able to foresee problems and prevent them from happening?
Technical Skills and Knowledge
What are some of the reasons for purchase delays?
Is there any information needed for a legal description of a property?
What should owners add to a standard lease agreement, in your opinion?
What are the Educational Requirements For a Real Estate Paralegal?
Real estate paralegals need to have either a bachelor's or associate's degree in paralegal studies or legal assisting. When earning a bachelor's degree in paralegal studies, you can also concentrate on real estate.
How Much To Pay a Real Estate Paralegal When Hiring
Real Estate Paralegals can earn between $41.26 and $72.65 per hour. Their median annual salary is $115,900, meaning $56.73 per hour. These salaries depend on the place of employment, educational background, and previous experience.
Frequently asked questions about Real Estate Paralegal
Is becoming a paralegal a promising job?
Being a paralegal is a demanding and challenging job. Their daily duties vary and can be very interesting but also time-consuming. If you enjoy working with people and carrying out the research, then this might be the job for you.
Are there any associations for the paralegal profession?
There are some professional associations, such as the National Federation of Paralegals and the National Association of Legal Assistants.
Are paralegals lawyers?
A paralegal can carry out some duties of a lawyer at a lower fee, but they are not lawyers. They charge less because they did not have to pay a large number of fees for law school. There are, of course, some legal duties paralegals cannot perform.
How can you find employment as a paralegal?
One way to get employed is to put a lot of effort and work into your internship. They often lead to employment, so leaving a good impression can earn you a position at the company you are interning for. You can also join a paralegal association and find employment there.
Similar Job Descriptions as Real Estate Paralegal