Are you looking to hire a Realtor to join your company? Then you are in the right place. This Realtor Job Description Template includes a list of the most important responsibilities and requirements for this position. We know it's not that simple for everyone to write a good job description that will gain the attention of many applicants; that is why we are here to help.
With our applicant tracking system, you can use this Realtor Job Description Template to attract qualified candidates, hire the employees you see fit, and save a lot of time. This template is customizable; you can add additional requirements or descriptions and post them to job position sites.
What is a Realtor?
Realtors are also real estate brokers, agents, or buyer's agents; they act as the middleman between the buyer and the seller. Their duties include marketing and selling properties and providing guidance to buyers and sellers about real estate markets.
To be a successful realtor, you should be trustworthy, knowledgeable, and ethical. When interviewing candidates, try to look for ones who have some architectural knowledge and great communication skills. Try to avoid candidates that have weak negotiating skills and are not mindful of the client's needs.
Related Job Titles for Realtor
Real Estate Agent
Real Estate Broker
Real Estate Manager
The Top Realtor Skills
| | |
| --- | --- |
| | |
| | As a realtor, it is important to understand your client's privacy, especially when talking about prices. Building good relationships will help with expanding your client base. Make sure you have your client's best interests in mind and find properties that meet their needs. |
| | You should be interested in architectural history if you want to be a successful realtor. Having in-depth knowledge about materials, designs and different eras of architecture can help you get a greater understanding of the property and how to sell it to potential buyers. Knowing about architecture shows you are passionate about the job and the property. |
| | As a realtor, you need to have both the buyer's and the seller's interests and needs in mind. You should make sure clients know when they are being offered a good deal or when clients should pull out of a deal. This is why it's great to have negotiating skills. In order to make the purchase work sometimes, you need to negotiate on prices, make the seller settle for less, or get the buyer to make a bigger offer. |
| | Sometimes it takes longer than expected to close a deal. Clients might need more time to decide on a price, this is a big step for most clients. You should be able to nurture your relationship with clients and create good relationships by advising them when needed and helping them understand the market. |
| | Being a good realtor is all about communication. Asking the right questions, like what the client is looking for in regards to size, how many rooms they would like to have, and if there are any other specific amenities they have in mind. You should also be able to read body language, this is good for identifying whether your client likes the property, needs more time, or is not interested. Good communication will also open doors to getting new clients, if you are good at your job, the word can spread fast. |
Realtor Job Description Template (Free)
We are looking for someone who is an experienced and driven Realtor to join our growing team. Your duties will include working with buyers and sellers, organizing open houses, and presenting listings and properties to potential buyers in this position. You will generate leads through marketing listings through social media and other techniques with the primary goal of matching buyer's needs with what the property has to offer.
To be a successful realtor, you must have a friendly demeanor, be communicative and understand all the real estate laws and processes. Our ideal candidate is a valid real estate license, previous work experience, and a passion for selling properties.
Realtor Duties & Responsibilities:
Monitor and maintain property listing
Create good relationships with escrow companies, lenders, appraisers, and home inspectors
Expand your client list
Create and coordinate open houses and listings for properties
Taking clients to viewings and scheduling them
Help sellers with marketing their listings and properties
Advise clients on buying deals, legal requirements, buying process, and market conditions
Present buyers with properties that fit their needs and are within their budget
Advise clients on market value and prices
Research market value and negotiate sales on behalf of the buyer
Realtor Requirements:
High school diploma or GED
Valid real estate license or certificate
Membership in a local real estate association is a plus
Excellent communication skills
Microsft Office proficiency and basic computer skills are preferable
In-depth knowledge of real estate laws and sales process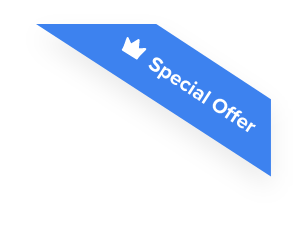 Joshua F.
Redline Electric & Solar

"The best recruiting platform on the market! VIVAHR allowed us to create a dashboard and applicant experience like no other!!"
Get more applicants from the
Best Job Boards
Post for free to 50+ job boards
Unlimited Job Postings
Unlimited Applicants

Sample Interview Questions For Realtor
Once you gather all the received applications, you can use these sample interview questions for Realtors. These can help you narrow down your candidates and pick the most suitable one for the job.
Personal 
Why did you want to become a realtor?
What is your five-year plan?
How did you build your client base?
Do you have a property you were proud of selling?
Human Resources
Did you ever have a hard time selling a property? How did you handle it?
Would you say integrity is important when it comes to being a good realtor?
Have you ever had a problem with a seller when closing a deal?
Management
How do you follow and monitor the real estate market?
Where do you put up listings, and how do you advertise them?
How do you manage properties, open houses, and clients?
Technical Skills and Knowledge
Do you use social media to sell properties?
What are the most important qualities of being a realtor?
How do you make sure to meet your client's needs?
What are the Educational Requirements For a Realtor?
You don't necessarily need a bachelor's degree; the minimum educational requirement is high school or GED. You do need to complete post-secondary coursework and earn a real estate certificate, after which you can acquire a license to become a realtor.
How Much To Pay a Realtor When Hiring
Realtors can earn between $20 and $32 per hour. Their median annual salary is $43,267, meaning $21 per hour. Depending on previous experience, place of employment, and educational background, a realtor's salary can be anywhere between $41,358 and $65,749 annually.

Frequently asked questions about Realtor
Will the need for realtors increase over the years?
Every year the housing market gets more competitive. As a result, realtors can charge higher fees to buyers and sellers because there is such high demand for their services. The housing market is the biggest industry in North America, and it certainly won't be shrinking any time soon. This means that realtors are always going to have work, even if the need increases or decreases with the economy.
How can you stand out as a realtor?
Realtors should have a friendly demeanor and an engaging personality and be able to communicate effectively. Being attentive towards your client's needs and having great negotiating skills can help you stand out.
Are there any health benefits that realtors receive?
Unfortunately, realtors don't receive health benefits because they are not employees of the brokerage.
Is there a difference between a real estate agent and a realtor, or are they the same?
Realtors are members of the National Association of Realtors who can also be real estate agents. So, both positions are practically the same.
Similar Job Descriptions as Realtor