When you try to find a perfect person for your company you can face a lot of difficulties. We are here to help you with them. This FREE Genetic Counselor Job Description Template is available to assist you in finding a qualified and trustworthy person for your company or organization.
Check out VIVAHR software and experience an easier and quicker hiring journey. Follow all of our candidate-search advice and personalize the requirements for each post. This way, you'll have a higher chance of discovering the perfect match.
What is a Genetic Counselor?
Genetic counseling informs people about the potential effects of genetic problems on them and their families. A person's and family's health histories will be collected by the genetic counselor. They can use this information to determine the likelihood that a person or a member of their family has a genetic disorder. The genetic counselor can use this information to help determine if a genetic test is suitable for people.
Related Job Titles for Genetic Counselor
Cancer Genetic Counselor
Cardiovascular Genetic Counselor
Neurogenetic Counselor
The Top Genetic Counselor Skills
| | |
| --- | --- |
| | |
| | The diagnosis, recovery, and control of illness, as well as the maintenance of physical and mental well-being via the utilization of healthcare professionals' services, are all part of patient care. Patient care is defined as services offered to patients under the supervision of health practitioners or non-professionals. They play a crucial role in making a patient feel safe and sound. This can eventually lead to avoiding any problems during the process of counseling. |
| | Basic health care would assure that the patient's health will improve. Doctors, registered nurses, therapists, and other authorized and certified experts offer health care. The state is responsible for the people's health care since it establishes hospitals and clinics for the general public and staffs them with licensed personnel. Good health care is very important for building trust between patients and doctors. |
| | Paying attention to what others are saying, taking the time to understand it, asking questions as needed, and not interrupting at inopportune times. Sometimes it looks like it's easy but if a patient or a counselor fails to obey this some complications may occur. |
| | Identifying and examining related facts in order to design, assess, and execute solutions to complicated situations. These situations are in many situations one of the most important things in the end when true knowledge plays a huge role. |
| | Being aware of and understanding the reasons for other people's reactions. One of the most challenging tasks of the whole process, meaning one should be able to analyze and conclude whom to make others around them feel safe, understood, and listened to. This leads to building trust and social relationships improvements. |
Genetic Counselor Job Description Template (Free)
We're looking for an analytical Genetic Counselor to help us figure out what illnesses people have now and in the future. Patients' medical histories should be unpacked, suitable tests selected, and genetic data evaluated by the genetic counselor. After that, you should present your results and provide guidance for further decision-making.
Evidence-based decisiveness and empathy-driven counseling strategies are required for success as a genetic counselor. Finally, a great genetic counselor should increase the availability of relevant scientific information.
Genetic Counselor Duties & Responsibilities:
Getting to the bottom of people's issues and medical histories.
Choosing appropriate testing techniques.
Examining genomic data to determine existent and predictable diagnoses in patients.
Sharing and contextualizing test results is important.
Making it easier for patients to adjust after receiving a jarring diagnosis.
Making meaningful referral recommendations.
Consultation with hired physicians in order to create effective therapies.
Genetic Counselor Requirements:
A master's degree in genetic counseling or an appropriate equivalent is required.
It is preferable if you have received or are working toward a relevant Ph.D.
Certification in Genetic Counseling will be quite beneficial.
If necessary, appropriate licensure.
Both vocally and in writing, you have excellent communication skills.
Techniques for laboratory, instructional, and referral that have been fine-tuned.
Excellent counseling abilities.
A commanding yet non-obtrusive demeanor.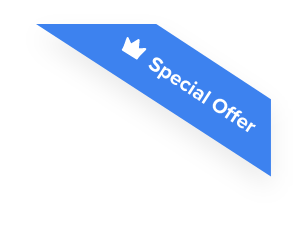 Joshua F.
Redline Electric & Solar

"The best recruiting platform on the market! VIVAHR allowed us to create a dashboard and applicant experience like no other!!"
Get more applicants from the
Best Job Boards
Post for free to 50+ job boards
Unlimited Job Postings
Unlimited Applicants

Sample Interview Questions For Genetic Counselor
You can utilize these example interview questions for Genetic Counselor once you've gathered all of the applications that have been submitted. These might help you limit down your alternatives and choose the most qualified candidate for the job.
Personal 
What prompted you to apply for the position?
What would you say is your biggest strength?
What is your background experience?
Human Resources
Tell us about a time you had to deal with a difficult person and how you handled it.
Please describe a situation in which you coached or mentored someone. What changes did you see in the person's knowledge or abilities?
How do you handle stress?
Management
What is your advice on time management?
How do you prioritize your work?
Do you love multitasking?
Technical Skills and Knowledge
What type of experience do you have talking to patients and families about testing alternatives and the risks, benefits, and restrictions that come with them in order to help them make educated decisions?
Give an example of a moment when you were able to recognize a complicated problem, analyze the possibilities, and put a solution in place. What was the solution's advantage to your company?
What knowledge did you gain in your previous position?
What are the Educational Requirements For a Genetic Counselor?
A master's degree in genetic counseling or genetics is usually required of genetic counselors.
Public health, epidemiology, psychology, and developmental biology are all included in genetic counseling classes. Genetics, public health, and patient empathy are all topics covered in class. Clinical rotations, in which students work directly with patients and customers, are also required. Clinical rotations give students supervised exposure in a variety of settings, including prenatal diagnostic clinics, pediatric hospitals, and cancer centers.
How Much To Pay a Genetic Counselor When Hiring
Genetic counselors often earn from $49,000 to $120,000 yearly, and their median annual salary is around $81,350. The hourly wages range from $25 to $58, and their median hourly pay is $39.

Frequently asked questions about Genetic Counselor
What is genetic counseling, and how does it work? 
Hereditary counseling is the process of identifying individuals and families who may have a higher risk of developing certain diseases due to a genetic predisposition. It aids in the comprehension and processing of the medical, emotional, and family components of genetic disorders.
What is the difference between a geneticist and a genetic counselor?
A medical geneticist will make the final diagnosis of a disease or condition, while a genetic counselor or genetic nurse can help you with tests and support decisions. Because many inherited diseases are so rare, only a geneticist can provide you with the most current and correct information.
How competitive is genetic counseling?
Genetic counseling graduate programs are quite competitive. Although most programs get over 100 applicants each year, class numbers range from 4 to 25 students. Just to apply, you'll need a least 3.0 undergraduate GPA.
Are genetic counselors in demand?
From 2016 to 2026, the employment of genetic counselors is expected to expand by 28%, substantially faster than the average for all occupations. Because it is a tiny occupation, however, the rapid development will only result in roughly 900 new positions over the next ten years.
Similar Job Descriptions as Genetic Counselor