The Best Interviews Questions to Ask a Pool Service Technician
A pool service technician is an essential part of the team that keeps your swimming pool running smoothly. They are specially trained to clean and maintain pools and repair any problems with equipment or water quality. Their work includes inspecting pumps, filters, heaters, cleaning alarms, and more each week to ensure that your pool continues operating safely and efficiently.
Preparing the right questions to ask during an interview is critical when hiring a pool technician. There are many small details that go into the job, and you want to make sure it's going to be in good hands. These questions can help determine if they have the right skills for your pool customers.
Interview Questions For Pool Service Technicians
Here is a set of interview questions to get you started when interviewing Pool Service Technicians:
What led you to become a pool service technician?
Which function of pool maintenance do you feel is the most difficult?
Describe your process when you arrive at a pool cleaning task?
How do you stay organized with pool chemicals?
What do you do when something prevents you from completing a pool maintenance task?
Please explain a time you were unable to correct a pool pH balance?
How do you advise a customer not to use their pool for a specific time?
How do you handle an unsatisfied customer?
How do you clean a pool?
What is the equipment that you use for this type of service?
Do you know how to make minor repairs on pumps, filters, and heaters? Make major ones if needed?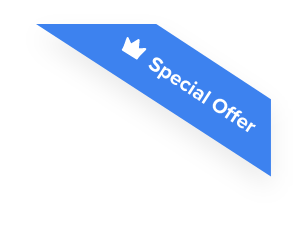 Joshua F.
Redline Electric & Solar

"The best recruiting platform on the market! VIVAHR allowed us to create a dashboard and applicant experience like no other!!"
Get more applicants from the
Best Job Boards
Post for free to 50+ job boards
Unlimited Job Postings
Unlimited Applicants

Pool Service Technician Candidate Scorecard
Does the candidate have the appropriate educational qualifications or training for this position?

Has the candidate acquired the necessary skills or qualifications through past work experiences?

Qualifications/Experience

Does the candidate have the technical skills necessary for this position?

Problem Solving Abilities

Has the candidate demonstrated critical problem-solving skills?

Did the candidate demonstrate team building and communication skills?

Would hiring this candidate steer your organization in the right direction?

Is this a step forward or backward in this candidate's career?
Take a look at what key requirements, duties, responsibilities, and skills should be part of your Pool Service Technician job description.