Installation technicians install, repair, and maintain electrical and computer equipment. Their duties mostly include traveling to residential and commercial buildings to install, test, and diagnose different systems. Installation technicians also provide customers with upgrade suggestions and operating instructions. Therefore, outstanding communication skills are crucial for an installation technician position and a deep understanding of electrical tools and machinery. For that reason, hiring a person with strong interpersonal skills is a must.
We created an Installation Technician Job Description Template to assist you in creating a job application that will attract the best candidates. Feel free to revise and change it according to your specific needs, and post it on relevant hiring websites. As you will see in the template itself, we included all the requirements and duties for an installation technician position. There are also extra tips and recommendations to help you with the entire hiring process. For the utmost convenience of recruiting teams, we also provide VIVAHR software, a simple and efficient system for tracking applicants. Don't miss checking it out.
Related Job Titles for Installation Technician
Electrical Technician
Electrical and Instrumentation Technician
Service Technician
Maintenance Technician
Appliance Repair Technician
Installation Technician Job Description Template (Free)
Are you a detail-oriented individual who takes great joy in working with electronic equipment? It's your lucky day! We are searching for a technician to install, repair, upgrade, and maintain our clients' electrical equipment. Contact us today if you have sound electrical and mechanical knowledge, exceptional communication skills, and a desire to work in a fast-paced environment. We are waiting for an experienced and passion-driven installation technician to join our team.
Installation Technician Duties & Responsibilities:
Installing, troubleshooting, and repairing electrical or computer equipment (projectors, routers, laptops, tablets, etc.)
Traveling to customer's homes or company's worksites
Suggesting installation places and providing other recommendations depending on the equipment and mounting requirements
Maintaining and testing old equipment and providing upgrades or replacements.
Providing customers with operating instructions for the installed equipment
Installation Technician Requirements:
Bachelor's degree preferred; high school diploma required;
Previous experience as an installation technician
Excellent knowledge of modern electrical equipment
Exceptional communication skills
Flexible and able to adapt to different task requirements
Ability to repair electrical equipment on the spot
Ability to perform demanding physical activities for extended periods (e.g., lift heavy objects, climb ladders, crouch and kneel, etc.)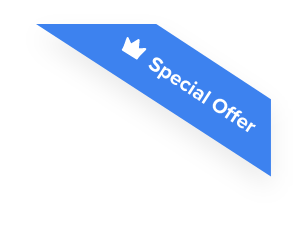 Joshua F.
Redline Electric & Solar

"The best recruiting platform on the market! VIVAHR allowed us to create a dashboard and applicant experience like no other!!"
Get more applicants from the
Best Job Boards
Post for free to 50+ job boards
Unlimited Job Postings
Unlimited Applicants

Sample Interview Questions For Installation Technicians
We composed several sample interview questions for installation technicians to help you manage your candidates and make a perfect pick for your company.
What equipment have you installed in the past?
How do you test, diagnose, and repair faulty electrical equipment?
How do you keep track of the latest computer and electrical equipment features?
How do you approach a new piece of equipment?
How do you handle clients who test your patience?
Are you comfortable with working in a fast-paced environment?
Do you like working with other people, or do you prefer independence?
What are the Educational Requirements For Installation Technicians
Installation technicians need to have a high school diploma or relevant training courses at a community college or vocational school. The educational requirements can vary depending on the position and industry. Some employers also require and provide on-the-job training for new installation technicians. Bachelor's degree in electronics, information technology, or a similar field might require more demanding and advanced positions.
How Much To Pay Installation Technician When Hiring
Based on the job and the experience, the range will vary quite a bit. According to the Bureau of Labor Statistics, the median income for Installation Technicians in 2019 was $28.40 per hour or $59,080 per year. Compensation and pay can vary based on your local city and state.
Similar Job Descriptions