Wednesday, June 17th, 2020
Needing to hiring a Landscaper for your landscape company? Here is a FREE Landscapers job description that can assist you and your business in drawing the attention of an experienced and skilled landscaper. Using this template to hiring a dependable landscaper makes the hiring process less stressful.
Develop and maintain gardens, parks, and other outdoor scenery – the role of a Landscapers include these types of responsibilities and duties for a landscape company to meet the requests of clients in a residential, commercial, and city area. Other tasks included nurturing plant growth, trimming and removal of plant overgrowth, and cleaning outdoor amenities.
Related Job Titles to Landscaper
Landscape Laborer
Greenskeeper
Landscaper Maintenance Laborer
Landscape Crew Member
Landscaper Job Description Template (Free)
We have an open position for an experienced Landscaper to join our company.  The landscaper's role will include performing a range of various lawn care tasks such as fertilization, landscape design maintenance, removal of weeds and dead plants and supervision of repairs.
To be successful in this role, the ideal candidate will be dedicated, creative, well-organized, with excellent problem skills. As the Landscaper, you will ensure the growth and vibrancy of plants, flowers, lawn, and garden structures to meet our customer's expectations.
Landscaper Duties & Responsibilities:
Perform general maintenance duties such as cleaning walkways, fixing fountains, and applying plaster
Mow lawn either by hand or using a riding lawnmower
Landscape by planting flowers, grass, shrubs, and bushes
Take out weeds and dead plants
Trim shrubs and pull weeds
Trim overgrown limbs, hedges, and leaves.
Apply pesticides to remove harmful insects such as mosquitos, wasps, and ticks
Uphold the landscaping design and ensure plant growth
Conduct minor repairs and maintenance procedures on equipment utilized in groundskeeping
Utilize pesticides to rid grounds of pests such as mosquitos, wasps, and ticks
Be willing to train and enhance knowledge in assigned duties
Landscaper Requirements:
High school diploma, GED or suitable equivalently
A minimum of 2 years' experience in a landscaping or groundskeeping role
Must be able to safely operate maintenance equipment including lawnmowers, leaf blowers, and hedge trimmers
Strong knowledge of pest management and basic lawn maintenance.
Ability to work in various weather conditions
High attention to detail with excellent organizational skills.
Valid driver's license
Reliable and self-motivated
Ability to lift 50 pounds
Ability to work after hours, over weekends and on public holidays with short or no notice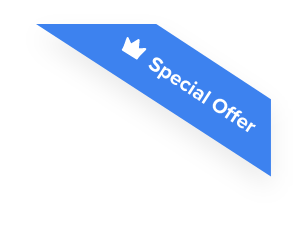 Joshua F.
Redline Electric & Solar

"The best recruiting platform on the market! VIVAHR allowed us to create a dashboard and applicant experience like no other!!"
Get more applicants from the
Best Job Boards
Post for free to 50+ job boards
Free for life plan
No credit card required

Sample Interview Questions For Landscaper
If you are hiring a Landscaper, these questions can be helpful in narrowing options until you find the ideal candidate:
How long have you worked in landscaping?
Why did you choose to become a landscaper?
Are you willing and able to work in all weather conditions?
What was the most difficult landscape design you've worked on? How did you cope with it?
How do you keep up with the latest landscaping techniques and designs?
How do you ensure you are meeting customers landscaping request?
What skills or knowledge is important for a landscaper to have?
If I ask you to do a job in a way you're not used to, how would you handle that?
How do you handle a unsatisfied client?
What makes you a great fit to our company?
What are the Educational Requirements Landscapers?
A high school diploma or GED is the minimum requirement to start an occupation as Landscaper. Typically, the position of a landscaper is not required to have formal training. In most cases, they will receive on-the-job training from employer.
How Much To Pay Landscapers When Hiring
Based on the job and the experience the range will vary quite a bit.  According to the Bureau of Labor Statistics, the median income for Landscaper in 2018 was $15.87/hour or $30,000 a year. The job market for landscaper over the next 10 years looks to grow by 11%.  Compensation and pay can vary based on your local city and state.