Lawn care specialists are in charge of mowing grass, applying fertilizers and pest controls, trimming hedges and trees, and planting flowers. They must maintain their clients' lawns at places such as private homes, hospitals, corporate properties, and schools.
To help you find the best candidate, we have created a Lawn Care Specialist Job Description. It includes all the duties and responsibilities and all the qualifications a lawn care specialist should have. This template aims to make creating and posting your job temple as easy and as fast as possible. You can do this by using our VIVAHR's recruiting software. Our applicant tracking system helps you have a more efficient hiring process.
Related Job Titles for Lawn Care Specialist
Landscape Management Technician
Landscaping Specialist
Groundworker
The Top Lawn Care Specialist Skills
| | |
| --- | --- |
| | |
| | Having a great eye for detail can help you identify if a plant is not healthy or if the grass needs work, or hedges need trimming. Paying great attention to the yard you are in charge of, means you'll never be too late to act on a crisis. |
| | Customer service is an important skill to have. Being friendly and helpful to your clients makes them feel like they can trust you. Good customer service means you are ready to answer any relevant questions, offer help and excellent services and build a strong relationship with a client. |
| | Modifying visible features within the garden and making the overall garden beautiful and inviting is also a skill. You should have a good sense of what flower, grass, a tree should be planted where and why. A good landscaper is also a good visualizer. |
| | You should be able to know how long certain tasks will take, whether it's trimming hedges or planting flowers and fertilizing them. It's good to have a sense of how much time you need for each task, in order to plan out your day accordingly. |
| | Driving is a necessary skill to have because you will be required to deliver certain plants and plant them and carry a lot of equipment with you. Having a driver's license will make doing this easier for you. |
Lawn Care Specialist Job Description Template (Free)
We are searching for a lawn care specialist to join our team. The responsibilities for this position include maintaining the client's yards, mowing grass, trimming hedges, applying pesticides, and ensuring the yard keeps its aesthetic.
A successful lawn care specialist works well in a team and on your own, has great knowledge of plants, all the lawn care tools and equipment, and has good stamina and strength. Our ideal candidate is someone with previous experience and a high school diploma with a great eye for detail.
Lawn Care Specialist Duties & Responsibilities:
Maintaining grass by mowing and identifying yard needs
Helping clients with maintaining or creating their yard
Trimming trees and hedges
Fertilizing lawns and flowers
Cleaning walkways during winter from snow and ice
Applying pesticides and handling chemicals
Checking up on client's yards
Lawn Care Specialist Requirements:
High school diploma or GED.
Bachelor's degree in landscaping or horticulture
Great communication skills
Ability to work in a team
Knowledge of lawn care tools and equipment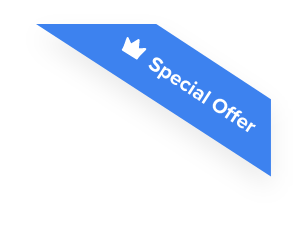 Joshua F.
Redline Electric & Solar

"The best recruiting platform on the market! VIVAHR allowed us to create a dashboard and applicant experience like no other!!"
Get more applicants from the
Best Job Boards
Post for free to 50+ job boards
Unlimited Job Postings
Unlimited Applicants

Sample Interview Questions For Lawn Care Specialist
Personal
How did you start landscaping?
Could you name a few projects you've worked on so far?
What would you say is your best trait?
Human Resources
Are you a team player, or do you like to work alone? Why?
How important is customer service to you?
Did you ever have an issue with an employer? How did you resolve it?
Management
Did you do any project that involved multiple landscapers to collaborate?
How would you describe a successful project?
How much input from the client on a project do you like to receive?
Technical Skills and Knowledge
Do you have any experience with handling chemicals and pesticides?
How do you maintain the aesthetic appeal of a client's garden?
What are the Educational Requirements For a Lawn Care Specialist?
To become a lawn care specialist you don't need much more than a high school diploma, but having a degree in landscaping or horticulture or having some previous experience is a plus.
How Much To Pay a Lawn Care Specialist When Hiring
The average pay for a lawn care specialist is $31,730 per year, meaning $15.26 per hour. This can vary anywhere between $10.96 and $23.23 per hour, based on place of employment and previous experience, and background.
Frequently asked questions about Lawn Care Specialist
What is landscaping vs. hardscaping?
Landscaping means, designing and constructing gardens in order to create a usable outdoor space. Landscaping includes both softscaping and hardscaping. Hardscaping includes the use of stone and woodwork to make fire pits, decks, walls, and so on.
Is it expensive to hire a lawn care specialist?
A good landscape can increase property value, so this can be an investment. The cost depends on what the client demands are, how big the project is and what choice of material you are getting. So it can sometimes be expensive but that all depends on the client. Having someone good and trustworthy take care of your lawn means treating them well and paying them the amount they work for.
What does an average day of a lawn care specialist look like?
Not all days are the same, depending on which tasks you are required to do, you can have each day be different than the last one. You can be required to trim the hedges and mow the grass on one day and then plant flowers and fertilize them the next, so this isn't necessarily a job that has routine days.
Similar Job Descriptions as Lawn Care Specialist