Need a Pediatric Dentist Job Description Template? We created one to assist you during the hiring process. As hiring often can be challenging, you might need some help from the side. Compiling a good job description is the first step towards successful recruitment. So, be sure to do it precisely and combine various techniques. You can lean on our VIVAHR software for the best results.
What is a Pediatric Dentist?
From infancy to adolescence, pediatric dentists provide oral care and treatment for children. These dentists enjoy working with children and know how to put them at ease in what may be a frightening scenario. In this specialty, compassion and patience are just as crucial as clinical ability.
Some pediatric dentists work alone, while others collaborate with a team of dentists. They can work in a single dedicated office or go to other offices across a network. Pediatric dentists have a lot of freedom. They are frequently their own bosses and have the ability to determine their own hours, and type of work (full-time or part-time).
Related Job Titles for Pediatric Dentist
Associate Dentist
General Dentist
Dentist
The Top Pediatric Dentist Skills
| | |
| --- | --- |
| | |
| | Explaining complicated medical subjects to young patients and listening to their concerns requires patience, adaptation, and compassion. |
| | Pediatric dentists must follow government rules, such as HIPAA and OSHA, as well as any policies established by their practice. |
| | Pediatric dentists must have the hand-eye coordination to safely treat their patients because they have smaller patients and smaller tools. |
| | Pediatric dentists teach children and their parents about good dental hygiene habits, as well as mentoring students and associates. |
| | To effectively evaluate patients and design treatment programs, good judgment and perception are required. |
Pediatric Dentist Job Description Template (Free)
We need a dentist to diagnose, treat, and advise our patients on a variety of dental conditions. You'll require experience treating a wide range of dental and gum issues, from simple situations like plaque removal to more complicated procedures (e.g. placing dental implants). Finally, you'll encourage people to practice preventive dental care and promote good oral health.
Pediatric Dentist Duties & Responsibilities:
To adhere to the American Dental Association's professional, ethical, and moral standards.
Through medical histories, study models, and radiographs, acquire accurate and comprehensive data on each patient.
Each patient under his or her care must be examined, evaluated, and treated.
To provide dental treatment that is preventive, therapeutic, and restorative.
When therapy options aren't available, people are referred.
In the delivery of oral care, to maintain a sterile/disinfected environment.
To teach the patient and parent/guardian about how to avoid dental caries and other dental problems.
To attend and participate in Clinic Staff meetings.
To provide feedback on the dental auxiliary staff's performance and technical abilities no.
Maintain a collaborative spirit in the effort to provide a high-quality product.
Pediatric Dentist Requirements:
CDA examination.
Detailed knowledge of dental hygiene.
Working knowledge of dental instruments and equipment.
Extensive surgical and tooth extraction experience.
A friendly and empathetic demeanor capable of making patients feel at ease.
Exceptional attention to detail and the ability to remain calm under duress.
Doctor of Dental Surgery (DDS), Doctor of Medicine in Dentistry (DMD), or an equivalent degree is required to practice dentistry.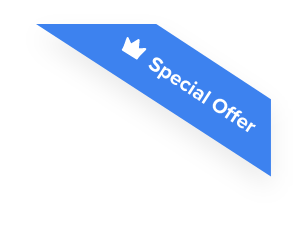 Joshua F.
Redline Electric & Solar

"The best recruiting platform on the market! VIVAHR allowed us to create a dashboard and applicant experience like no other!!"
Get more applicants from the
Best Job Boards
Post for free to 50+ job boards
Unlimited Job Postings
Unlimited Applicants

Sample Interview Questions For Pediatric Dentist
When you finish collecting job applications, try using our sample interview questions for a Pediatric Dentist. You might find them helpful for the following hiring process and candidate evaluation.
Personal 
What would you do if you disagreed with a coworker?
What makes you stand out from the crowd?
Human Resources
Have you ever had to help a patient who was afraid to have a dental operation done?
Is it possible for you to describe your patient-care demeanor?
Management
What would you say to a patient about a dental health issue? How would you convey to a patient that they need a cavity filled, for example?
Could you describe your most difficult procedure? What was the end result?
How long do you think it would take you to do an extraction?
In your former role, what was your typical output rate? In terms of seeing patients on schedule, how effective was the practice?
Technical Skills and Knowledge
What dental school did you attend? Could you tell me about your program?
Will you tell me about a moment when you conquered a challenge at work?
What did you enjoy the most about your prior job?
Have you thought of starting your own practice?
What are the Educational Requirements For a Pediatric Dentist?
A bachelor's degree, usually in biological or physical science, is the first step. Students must receive a Doctor of Dental Surgery (DDS) or Doctor of Dental Medicine (DMD) degree from an approved dental school after passing the Dental Admissions Test, which is a four-year commitment.
These postgraduate programs specialize in pediatric dentistry, with an emphasis on child orthodontics, newborn oral health, and even child psychology. Pediatric dentists must pass the National Board Dental Examination for general dental licensure after completing their doctorate. Each state has its own licensing requirements, and some even require pediatric dentists to complete additional training.
How Much To Pay a Pediatric Dentist When Hiring
Pediatric Dentists can earn between $62 and $107 per hour. Their median annual salary is $171,216, meaning $82 per hour. The pays depend on the area of work, educational history, and prior expertise.
Frequently asked questions about Pediatric Dentist
Is there any difference between a pediatric dentist and a family dentist? 
Pediatric dentists are the dental equivalents of pediatricians. Following dental school, a pediatric dentist receives two to three years of specialty training and focuses solely on treating children. Pediatric dentists treat babies, toddlers, and adolescents, as well as individuals with special needs, with routine and specialty oral care.
What Kind of Education Does a Pediatric Dentist Require? 
Pediatric dentists get the same basic education as regular dentists. The student must finish four years of dentistry school while maintaining good marks. After that, the dentist undergoes an extra two years of training to work with youngsters.
This training takes the form of a residency in a dental office that specializes in children. The pediatric dentist learns how to apply what they've learned in school to real-life problems while they're there. The expert also learns how to deal with children, particularly babies and youngsters with special needs. After six years, the individual is ready to work.
What are the most common pediatric dental procedures? 
Dental Procedures for Children
Stainless Steel Crowns (SSCs)
Composite Resin
Fillings (Tooth-Colored Fillings)
X-Rays (Radiographs)
Dental Cleaning (Prophylaxis)
Fluoride (Caries)
Orthodontic Care (Tooth Removal)
How many patients does a Pediatric Dentist see a day? 
The number of patients on average is 20-30.
Similar Job Descriptions as Pediatric Dentist