Searching for a perfect Oral Surgery Assistant can get hard and time-consuming. We saved you time and trouble by making a job description template with the help of VIVAHR software to save time and ensure the best possible results during the hiring process.
What is an Oral Surgery Assistant?
Oral surgery assistants collaborate with oral surgeons, periodontists, and dentists. They assist during surgery and perform other tasks, such as fillings, examinations, and X-rays. This entails aiding the surgeon with their responsibilities and working closely with the patient to guarantee their comfort. These assistants help surgeons monitor patient vital statistics by preparing equipment before surgery, discussing the process and any aftercare with patients, and discussing the procedure and aftercare with patients. During regular business hours, oral surgery assistants usually work in a clinical setting. People who are dextrous, pay close attention to detail, and are well organized are ideal candidates for this position.
Related Job Titles for Oral Surgery Assistant
Dental assistant
Registered dental assistant
Administrative assistant
The Top Oral Surgery Assistant Skills
| | |
| --- | --- |
| | |
| | Organization skills are vital for assistants since they must ensure that the correct tools and equipment are laid out ahead of each session. |
| | Oral surgery assistants plan appointments and keep track of patients' information, and they need to be computer savvy to do so. |
| | This profession necessitates a high level of attention to detail in order to keep track of vital statistics and other concerns during operations. |
| | Dexterity is important because assistants operate in close quarters on a small part of the body, they must have the ability to work safely with precise equipment and instruments. |
| | To effectively follow directions and help treat patients, assistants must listen to patients and other healthcare professionals. |
Oral Surgery Assistant Job Description Template (Free)
We need a conscientious oral surgery assistant to assist our oral surgeon before, during, and after each dental procedure. X-rays, surgical equipment preparation, and patient care will be among your tasks. You'll also be responsible for keeping track of inventory and replenishing our dental supplies as needed.
To be effective as an oral surgery assistant, you must be well-organized and sensitive to the requirements of your patients. A great oral surgery assistant should be well-versed in oral surgery procedures and have excellent hand-eye coordination.
Oral Surgery Assistant Duties & Responsibilities:
Appointment scheduling, charting, and filing.
Preparing patient charts, establishing treatment plans, and updating dental records.
For diagnostic reasons, use X-ray and 3D scanning equipment and create radiographs.
Infection control and biohazard protocols are followed when preparing and sterilizing surgical tools, materials, and equipment.
Assisting the surgeon with chairside operations, such as setting up the operating room, administering anesthesia, and cleaning up.
Getting patients ready for surgery and keeping an eye on their vital signs during the process.
Patients are given information about oral health care, treatment strategies, and postoperative results.
We keep an eye on our surgical materials and medications, and we replenish them as needed.
Assuring that instruments and equipment are kept in good working order.
At all times, providing great patient care.
Oral Surgery Assistant Requirements:
Certification as an assistant in oral and maxillofacial surgery.
Certification in radiography.
It is preferred that you have at least six months of dental assisting experience.
Expertise in the use of surgical equipment, instruments, and materials.
Surgical procedures, chairside responsibilities, and health and safety protocols should all be well-understood.
A thorough comprehension of dental records, charts, and documentation is required.
Excellent time management and organizing skills.
Excellent communication skills, both written and verbal.
Even in stressful situations, the capacity to deliver great patient care.
Professionalism in both look and demeanor.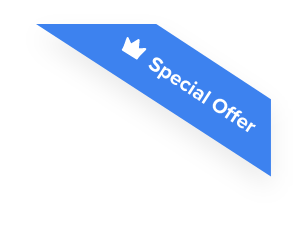 Joshua F.
Redline Electric & Solar

"The best recruiting platform on the market! VIVAHR allowed us to create a dashboard and applicant experience like no other!!"
Get more applicants from the
Best Job Boards
Post for free to 50+ job boards
Unlimited Job Postings
Unlimited Applicants

Sample Interview Questions For Oral Surgery Assistant
After gathering all of the applications, check out our sample interview questions for an Oral Surgery Assistant. You may find these handy during the hiring process.
Personal 
Why are you the best person to hire?
What motivates you?
Human Resources
What is the most important factor to consider while connecting with the general public?
Describe an instance when you gave valuable personal support to a coworker or customer.
How will you react if a patient complains that I didn't adequately care for them during the previous appointment?
What leadership roles have you played so far in your career?
Management
Tell me about your work organization, planning, and prioritization methods.
Did you ever have a problem with data monitoring? What was your reaction?
Technical Skills and Knowledge
Tell me about a time when you worked with your hands recently.
Tell about a time when you helped a dentist in a dental emergency.
What method do you employ to sterilize dental instruments?
What is the current status of your files? Make a list of one thing you'd like to improve.
What are the Educational Requirements For an Oral Surgery Assistant?
A high school diploma is a minimum required for becoming an oral surgery assistant, while companies may prefer individuals with an associate's degree or vocational school experience. State certification exams are essential to work as an oral surgery assistant, and they must be retaken on a regular basis to keep current. Oral surgery assistants who have never worked before can often pick up their abilities on the job.
How Much To Pay an Oral Surgery Assistant When Hiring
Frequently asked questions about Oral Surgery Assistant
Do oral surgery assistants perform tooth cleaning? 
Oral surgery assistants may polish teeth, apply sealant, fluoride, or topical anesthetic depending on the state in which they work. Oral surgery may help a dentist clean teeth, but she does not clean them herself.
Is it possible for an oral surgery assistant to scale teeth? 
Scaling teeth entails removing tartar and plaque from below the gum line, outside the scope of dental assistants' work. Oral surgery assistant does not do scaling; only dentists and hygienists execute this treatment.
What role does oral surgery assistant play in oral surgery? 
Oral surgeon assistants are specialized dental assistants. They opt to specialize in the field of oral surgery. An oral surgery assistant's responsibilities include acting as a second set of hands during surgery, preparing all necessary equipment, and assisting patients in understanding their dental procedures both before and after the procedure.
What makes a registered oral surgery assistant different from a certified dental assistant? 
The degrees of qualifications and tests that registered oral surgery assistants and certified dental assistants (CDA) must pass distinguish them. This could vary depending on the location. A CDA is often certified to work in any state, but it's always a good idea to double-check with a prospective employer.
Similar Job Descriptions as Oral Surgery Assistant