One of the first and most essential steps towards hiring a qualified licensed massage therapist is to create a suitable instructive job description to attract the right applicants.
To make this easier for you, we created a Licensed Massage Therapist Job Description Template with all the necessary information, from duties and responsibilities to requirements. You can also add your extra demands to the template and customize it to fit your company's needs. We would recommend using VIVAHR software to post the template on various hiring websites to get the best results as quickly as possible.
What is a Licensed Massage Therapist?
Licensed Massage Therapists are qualified professionals who use their hands, forearms, and sometimes elbows to stimulate your body's muscles with touch. They have a unique ability to identify the location of tender points to provide relief from pressure or pain caused by muscle spasms and stress-related problems like insomnia.
The Licensed Massage Therapist (LMT) is trained extensively at an accredited school for massage therapy. They learn anatomy, physiology, and healing techniques that will help them work on you during one deep tissue session after another!
Related Job Titles for "Licensed Massage Therapist"
Physical Therapists
Chiropractors
Athletic Trainers
The Top Licensed Massage Therapist Skills
| | |
| --- | --- |
| | |
| | To be a massage therapist, you need to have great physical strength and stamina because this work requires you to perform different massage techniques for long periods of the day. Most sessions can last 50 minutes to an hour, and you will most likely have back-to-back clients; this is why you should have good endurance and mental stamina. |
| | An excellent skill to have is time management. You will need to be in charge of planning out your day and massage sessions. Since most massages last about an hour, you will need to plan out the massage and calculate how much time you need to prepare for the next client while still ensuring your current client is getting all the necessary attention and treatment. Remember, you don't want to keep your other clients waiting. |
| | Massage therapy is also about good communication and listening to the client's needs while also knowing what's best for them. A client should feel comfortable and should consider the masseuse trustworthy to make the experience great. This is the job of the massage therapist to make their clients comfortable. A massage therapist should also have a series of questions prepared to get a little bit of an insight on what the client wants or expects or if the client has had any injuries. |
| | Sometimes clients have difficulty explaining their pain correctly. They may know what kind of massage they want for that pain but don't have the right words to communicate that through. Every licensed massage therapist should help their clients figure out what kind of massage they want or what type of message they need to relieve stress or pain. A massage therapist should be able to pinpoint specific muscle groups to relieve such pain and stress accordingly. |
| | Empathy is what creates trust with clients. A massage therapist should be able to communicate, relate and be personable. This can help any masseuse understand their client's physical alignments, which can help you perform better. |
Licensed Massage Therapist Job Description Template (Free)
We are looking for a licensed massage therapist ready to perform massage therapies back to back and perceive clients' wishes and needs. This position is open for people seeking jobs with a high school diploma or GED and a massage therapy license.
As a licensed massage therapist, you will be in charge of arranging your schedule and booking appointments, and creating a pleasant environment for our clients. Therefore we would love to hire someone who has excellent communication skills, empathy, and time management and would fit in with the rest of the team.
Licensed Massage Therapist Duties & Responsibilities
Understanding clients needs and pains
Listening to clients needs and adjusting massage techniques to their desire
Ask for client history and health condition
Provide 30-60 minute massages
Determine stressed and painful areas of the client's body
Advise clients on how to relieve their pain, stretch or relax
Suggest a regime and arrange future appointments if needed
Determine what message would best suit your client
Organize a weekly schedule
Licensed Massage Therapist Requirements
Excellent time management skills
Proficiency in the following massage techniques: Swedish, hot stone, reflexology, trigger point, deep tissue… etc.
Extensive knowledge of anatomy and physiology,
Exceptional written and verbal communication skills
Great mental and physical stamina
High school diploma or GED
Massage license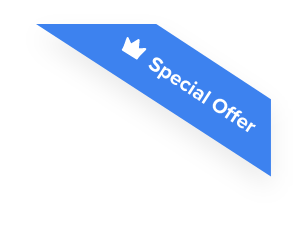 Joshua F.
Redline Electric & Solar

"The best recruiting platform on the market! VIVAHR allowed us to create a dashboard and applicant experience like no other!!"
Get more applicants from the
Best Job Boards
Post for free to 50+ job boards
Unlimited Job Postings
Unlimited Applicants

Sample Interview Questions For Licensed Massage Therapist
Personal
Why did you want to become a massage therapist?
What is your five-year plan?
Human Resources
How would you handle a client making inappropriate comments?
If a client requests a deep tissue massage but starts feeling pain when you put pressure, what would you do?
Management
How do you interact with clients during your massage services?
What is your general approach to massage therapy?
Would you say you are good at time management?
Technical Skills and Knowledge
How many massages can you perform one after the other?
What kind of massage techniques are you best at?
What are the Educational Requirements For a Licensed Massage Therapist?
To become a licensed massage therapist, one should have acquired a high school diploma or GED. It is also required to get a massage license. State licensing requirements will vary depending on the state and the localities within a state. It is unnecessary to have any previous experience, but most job openings require at least six months of experience.
How Much To Pay a Licensed Massage Therapist When Hiring?
A licensed massage therapist's salary can vary based on place of employment, whether it's working at a hotel wellness center or as a private licensed therapist. Licensed massage therapists earn roughly somewhere between $38k and $95k a year, which means hourly between $26,68 and $46,69
Frequently asked questions about Licensed Massage Therapist
Where do massage therapists work?
Licensed massage therapists can work in several different settings. Usually, they work for personal care services, and they can also work in medical offices specializing in physical therapy; they can also work in client homes.
Are there opportunities for advancement as a massage therapist?
Yes, there are certain advancements. A massage therapist can start at a wellness center, and with more and more experience, they can advance into managerial roles. Opening an independent practice or perfecting a massage technique like acupuncture or active release therapy can also get you a long way.
What types of massage should I learn to perform?
A massage therapist should be able to perform different kinds of massage therapies comfortably and with confidence. Swedish massages, however, are most popular, followed by sports massages and then reflexology and hot stone.
What is the difference between a licensed massage therapist and a certified massage therapist?
Being licensed is mandatory in most states; however, acquiring a certificate requires you to take the MBLEX exam administered by the Federation of State Massage Therapy Boards (FSMTB).
How to become a licensed massage therapist and what they do?
Focusing on the person's well-being, these professionals provide techniques like Swedish massage to help people feel at ease after an injury or during periods of high stress. Massage therapists also work with athletes to prevent injuries while improving their performance on the field or court by loosening any tight muscles before playing competitively. These experts often give advice related to exercise routines for various age groups, specifically back into wellness practices!
Similar Job Descriptions as Licensed Massage Therapist