Writing a good job description that will attract candidates can be hard and very demanding. This is why we decided to make this process as easy as possible for you. Our FREE Mortgage Loan Officer Job Description Template has everything you need, from duties and responsibilities to the skills one needs to be a successful Mortgage Loan Officer.
With our applicant tracking system, you can use this Mortgage Loan Officer  Job Description Template to attract qualified candidates, hire the employees you see fit, and save a lot of time. Feel free to add whatever duties and other responsibilities you think are necessary for this job description and post them to job posting sites.
What is a Mortgage Loan Officer?
Mortgage loan officers are also known as mortgage officers; they charge processing and receiving mortgage applications. They work with clients and underwriters in determining the best loan options. Their job is to ensure the client's application runs smoothly and in a timely manner.
When interviewing mortgage loan officers, try to look for candidates who have great knowledge of mortgage lending rules and regulations and excellent decision-making skills. Avoid candidates who lack communication skills and don't know how to prioritize their work.
Related Job Titles for Mortgage Loan Officer
Mortgage Broker
Loan Consultant
Loan Officer
The Top Mortgage Loan Officer Skills
| | |
| --- | --- |
| | |
| | Critical thinking is very important when you're a mortgage loan officer. The same goes for decision-making, your decision can affect a client's application or can reflect on your career as a loan officer. All figures should be documented so you should have a good understanding of how to ensure everything is correct in the application and create a good loan plan for your client. Focus on the details and critical thinking. |
| | You should be able to understand your client's needs and be a good listener. Your job is to advise your clients and try to figure out what their best options for a loan are. Sometimes clients might be frustrated, it is your job to be compassionate and caring in this process. |
| | Because mortgage officers are in charge of many things it is crucial they know how to manage those tasks. They are in charge of many client files with confidential information, they must maintain relationships with clients and fill loan applications. To do these skills it is good to have a great understanding of time management. |
| | To be a mortgage loan officer you must be proficient in mortgage software such as LOD or CRM. It is good to have these computer skills as they will help you work faster and more efficiently. |
| | This position is all about giving the best offer to clients and sometimes the clients won't like their options. It is your job to persuade them to take the best option. The same goes for persuading finance people and making them go through with accepting the loan for your client. It is all about finding the best options for both sides. Good sales and negotiating skills will help you be successful in this position. |
Mortgage Loan Officer Job Description Template (Free)
We are currently looking for someone who has strong decision-making skills and excellent time management to fill our position as a mortgage loan officer. In this position, you will be responsible for interviewing clients and helping them figure out what the best mortgage option is for them. You will also be in charge of preparing applications and sending them. You should be able to identify any risk in the process of applying.
To be a successful mortgage loan officer, you should demonstrate great sales skills and top-notch knowledge of mortgage lending regulations. Ensuring quick turnaround should be your priority, and building good relationships with clients should come effortlessly. Our ideal candidate is someone with previous work experience who holds a bachelor's degree in finance.
Mortgage Loan Officer Duties & Responsibilities:
Letting management know what applications were denied, received, or approved
Following and ensuring all loan regulations and privacy laws are followed
Increasing the number of loans by working with real estate agents
Make sure confidential information such as income or expenditure is received for the application
Interviewing new and old clients and assisting them with their applications
Collaborating with underwriters to determine whether a loan should be approved
Assessing and overviewing new mortgage applications
Identifying risks that can lead to problems on the mortgage loan
Preparing applications and contracts for loans
Mortgage Loan Officer Requirements:
High school degree/GED or a bachelor's in finance
Superb decision-making skills
Great attention to detail
Excelling verbal and written skills
Mathematical and analytical skills
Proficiency in financial software such as LOD and CRM
In-depth knowledge of baking services regulations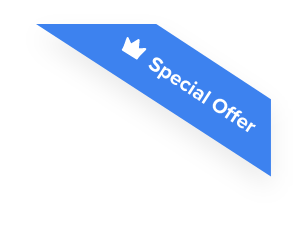 Joshua F.
Redline Electric & Solar

"The best recruiting platform on the market! VIVAHR allowed us to create a dashboard and applicant experience like no other!!"
Get more applicants from the
Best Job Boards
Post for free to 50+ job boards
Unlimited Job Postings
Unlimited Applicants

Sample Interview Questions For Mortgage Loan Officer
When you pick out the candidates you would like to interview, feel free to use these sample interview questions, and if you feel like these aren't enough, check out our ultimate list of interview questions.
Personal 
Why did you want to become a mortgage loan officer?
Where do you see yourself in 5 years?
What would you say are some of your traits?
Human Resources
Have you ever had an issue with someone you were working with?
How do you operate within a team?
What would you do if your colleague advises you not to offer a loan to a client?
Management
How do you manage complex applications?
Why would you say confidentiality is a big deal?
How do you make sure there is a fast turnaround on the applications?
Technical Skills and Knowledge
What is all the information you need from a client to determine if they can receive a loan?
What are some of the next steps for a client whose loan is accepted?
How long have you been working as a mortgage loan officer?
What are the Educational Requirements For a Mortgage Loan Officer?
You don't necessarily need a bachelor's degree; however, most mortgage loan officers do have one. A high school degree or GED is required but do continue to a bachelor's degree in finance or business. Some employers take on candidates who have previous experience of hands-on banking or sales experience. After acquiring your bachelor's, you must get a license to become a qualified mortgage loan officer. To do this, you must pass the Nationwide Multistate Licensing System & Registry (NMLS) exam and submit a background credit check.
How Much To Pay a Mortgage Loan Officer When Hiring
Hearing aid specialists can earn between $13 and $30 per hour. Their median annual salary is $44,646, meaning $21 per hour. The wages can depend on the employment place, educational history, and prior expertise.
Frequently asked questions about Mortgage Loan Officer
Does it take a long time to become a loan officer?
It doesn't take long to become a mortgage loan officer, You can start right after you acquire your high school diploma or GED. It is good to have a bachelor's degree in finance since most people who work as mortgage loan officers have this degree. This can also help you advance in your career.
What are some of the traits you need to have for this position?
As a mortgage loan officer, some skills should come naturally to you, like sales skills, attention to detail, and decision-making. Other good skills are soft skills, math skills, and communication skills since you will interact with clients and underwriters daily.
Is there a big difference between a mortgage loan officer and an underwriter?
Underwriters are people who review application loans and determine whether or not a loan should be granted. In contrast, a mortgage loan officer is in charge of delivering the application to the underwriter. Mortgage loan officers also prepare the application and advise clients on the best options for them when applying.
Can you advance from a mortgage loan officer position?
There are a few ways for a mortgage loan officer to advance. You can always find a job at a bigger branch to take on more applications and clients. Mortgage loan officers can also advance to a managerial or supervisory position where you oversee other staff and mortgage loan officers.
Similar Job Descriptions as Mortgage Loan Officer