What is JuJu?
Juju is a job search engine. It offers a searching option for numerous job postings from thousands of employers. You can find job boards from around the globe here. Juju helps people find new job opportunities efficiently. Any user can search for jobs under three categories on this website. There is a search by category, company, and location.
Pricing
Juju does not have a specific pricing list. However, it offers automatic targeting and pay-per-click, not per job posting. This software says it gives complete control when it comes to recruitment. Juju lets its users set the price for every click and plan the monthly budget. It offers reporting tools to help users.
Some of the mentioned benefits revolve around easier job search, efficient targeting, and lower recruiting costs. But, if you wish to get more detailed information regarding prices, contact the Juju sales team. They should be able to provide you with much-needed details.
Review
Juju.com is not a job board. It is a search engine. It offers various jobs that link users to numerous career portals, recruiter websites, job boards, and many other employment sites. This platform doesn't host job postings on their site, but it offers a search option. Juju team wants to make job search easier for its users.
They don't like traditional online search methods. As they noted, these methods take too much time. So, they offer tools for more relevant job search results. Juju gives an option for pay-per-click recruitment solutions. These advertising options can be used by employers, recruiting, and staffing firms. Also, job boards can improve their candidate flow and gain lower recruiting prices.
However, this job search engine doesn't offer a pricing list on its website. So, for more detailed information, people need to contact Juju team members. Luckily, there is a contact form on their site. So, anyone can send requests and find answers to questions.
Highlights
Pay-per-click option for sponsored posts.
Job posts link straight to the employer site.
Employers can set budgets for their sponsored posts.
There is an option for company profiles.
Automatic targeting.
Tools for easier ROI judging.
Easier employee finding.
Lower recruiting costs.
JuJu Limitations
There are expired job posts on the site.
Employers can't place job posts directly on the site.
The site lacks an HTTPS address, so it's not secure.
Reputation
Juju doesn't have many reviews. However, there is some data on G2.com. Juju got 4.3 out of 5 stars on this platform. But, there is data from only three reviews.
Users are generally satisfied. They say Juju offers a quick search and provides an all-in-one solution. Juju's users say this platform gives what it advertises. People also like Juju's pay-per-click option. Users enjoy the platform's user-friendly interface. Not paying upfront is also a loved feature on Juju.
But, some users are not satisfied with the page look. They say it looks a bit classified.
Overall, Juju seems to be missing more user reviews in general.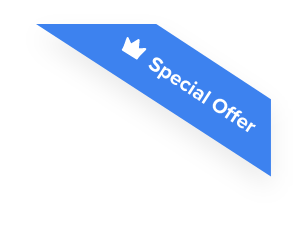 Joshua F.
Redline Electric & Solar

"The best recruiting platform on the market! VIVAHR allowed us to create a dashboard and applicant experience like no other!!"
Get more applicants from the
Best Job Boards
Post for free to 50+ job boards
Unlimited Job Postings
Unlimited Applicants

How to Post a Job on JuJu
Juju is not a job posting site. It's a job search engine. So, users can only submit jobs for inclusion in Juju's search results. They have specific quality guidelines and feed terms. Here are some quality guidelines Juju expects users to meet.
Employers need to have posted jobs directly on their sites.
Every job needs to have a description and link to the job.
Users must exclude reposted jobs from the feed.
Job details on users' sites must include application information.
No pop-ups are allowed.
Users need to update their feed daily and remove broken links.
High-quality is required – no scams.
Juju keeps the right to reject jobs at their will.
So, to be considered on Juju, users need to submit their feed for review.
JuJu Integrations
Juju uses two 3rd party integrations. One is Emissary, a text recruiting platform that helps with candidate engagement and recruitment. This software helps to recruit teams, HR sectors, and staffing firms. They also provide dynamic text recruiting tools for recruiting sites. Emissary has artificial intelligence within its system. That is how it offers an effortless recruitment process.
There is also HubSpot, another 3rd party platform Juju uses. So, HubSpot is an inbound marketing and sales software. It helps companies bring visitors, convert leads, and close customers. While using HubSpot, people can create great content and present it in front of the right potential customers.
JuJu vs. Ziprecruiter
The main difference between Juju and ZipRecruiter is their base. ZipRecruiter is a job posting site, while Juju is a search engine. Employers can post to 100+ job boards on ZipRecruiter.
This platform is quite popular and competes daily with some top job boards on the market. On the other side, Juju search option. Users can find numerous job boards on many other job sites. So, Juju doesn't host job postings. But it offers a job search choice.
JuJu vs. Monster
Monster is another job board. It allows employers to create job posts and promote their postings. On the other hand, Juju doesn't allow its user to create job postings. It only allows employers to sponsor their posts. Juju also lets employers set their advertising budget and charges only for clicks on each post.
JuJu vs. Glassdoor
Glassdoor is a famous online jobs insights platform. It has a goal to increase workplace transparency. So, it combines jobs with millions of ratings and reviews. Glassdoor is a space where employees can give feedback on their employers. This way, other people who search for employment can be informed about a company. However, Juju is a different platform. It doesn't offer employees' reviews. It's a job search engine.
JuJu vs CareerBuilder
CareerBuilder empowers employment. This platform connects job seekers and companies. It allows employees to find what they like. CareerBuilder also helps employers find the right talents for their team. It is a global end-to-end human capital solutions company. On the other hand, Juju is not offering any talent acquisition options. It allows people to search for jobs.
JuJu vs. Indeed
Indeed is a famous online job board. It allows employers to post directly to its site. Juju doesn't offer that option. It collects jobs from other sites and provides them in its search. So, users can't directly post jobs on Juju. When it comes to job post sponsoring, it works similarly on both sites. The pay-per-click option is available on both sites. The other same option is budget setting. Employers can set their budgets by themselves on both sites.
Frequently Asked Questions
What is the cost of JuJu?
Juju allows its users to set their budgets for advertising. It has a pay-per-click option, not per post. There is no pricing list on the site. For further information, contact the Juju sales team.
Is JuJu a job board?
Juju is not a job board. It is a job search engine.
Who started JuJu?
Euan Hayward started Juju back in 2008.
Where is JuJu's corporate office located?
Juju's address is 151 First Avenue, New York, NY, 10003.
Is there a cost to use JuJu after the free trial?
There is no trial option on Juju. You don't have to pay to post a job on Juju. Juju offers job listings pulled from other job boards. But, if you want to be sure your job will appear in search results, you could pay to advertise your job.
How do I cancel my JuJu subscription?
There is no information about the Juju subscription. You can post your jobs on this platform for free. But, if you wish, you can pay to advertise them.
What is the length of JuJu's free trial?
Juju does not have a trial option.
Does it cost money to try out JuJu?
You can post on Juju for free. However, if you wish, you can pay-per-click to advertise your jobs.
How does JuJu work for employers?
Juju is an online job aggregator that collects job postings from other sites. The most web traffic that comes to Juju is by referral, not direct search. Juju gets numerous traffic from job candidates. It helps employees find employers.
How do you contact JuJu?
You can contact Juju through this contact form.
How does JuJu make money?
Juju earns money through advertising jobs.
What is the cost to add your job posts at the top of the results with JuJu?
There is no pricing list for job advertising. You can contact the juju sales team for more information.
Any tips or ideas on how to sign up for JuJu outside of the U.S.?
There is no information about the sign-up process outside the U.S. There is a form you need to submit to appear in Juju's search results.
How can you use JuJu to post to other job boards?
Juju is a job search engine. You can't use it to post jobs.
Is JuJu legit?
Yes, Juju is legit. It is just less popular and a bit dated. But it still receives a nice amount of web traffic. There are not many reviews about it. So, logically that makes people wonder if it is a legit site. But, Juju exists for years, so you don't have to worry.
What does JuJu do for businesses that only need to post jobs occasionally?
Employers can post whenever they want. However, they need to include at least ten jobs when submitting.
Is JuJu an ATS?
Juju is not an ATS (Applicant Tracking System). It's a job search engine. However, there are excellent ATS systems. For example, VIVAHR is a useful ATS option. It is a modern recruiting software that helps employers find great employees.
What job boards does JuJu post to?
Juju doesn't post to any job boards. It's a job search engine.
What job boards does JuJu post to outside of the U.S.?
Juju doesn't post to any job boards generally. It is a job search engine.
Is JuJu any good?
Many users are satisfied with Juju's services. It gets a nice amount of web traffic, and users say that it's easy to use. There are not many reviews about Juju. But, it exists for years.
Who is JuJu owned by?
Juju's founder and current CEO is Euan Hayward.
How to delete my JuJu Account?
There is no clear information on how to delete the Juju account. However, you need to contact the sales team to create an account. When it comes to deleting jobs from the list, you should find your job posting in the list of active postings, open them and click Delete.
Are there any alternatives to JuJu?
Some of the Juju alternatives are: