Thursday, June 11th, 2020
Responsibilities of a Master Electricians included installing and repairing electrical systems in residential, commercial, industrial spaces. To ensure systems function safely and efficiently, Master Electricians test, troubleshoot, and replace electrical components. Master Electricians have the experience to train and mentor other electricians.
A Master Electrician is an individual who has obtained many years of experience as an electrician and is the top-level electrician. They have the knowledge and expertise to install, maintain, and repair the most complex electrical systems. As the Master Electrician, a vital role in the position is to supervise apprentices and journeyman electricians' work routinely.
Related Job Titles to Master Electrician
Commercial Master Electrician
Licensed Master Electrician
Industrial Master Electrician
Master Electrician Job Description Template (Free)
We have an immediate opening for an experienced Master Electrician to conduct the installation and restoration of our customers' electrical frameworks. Master Electrician's tasks involve communication with customers and doing one's inspections for the diagnosis of each job. For this position, you should be able to diagnose electrical failures quickly and provide excellent customer service.
To be a successful Master Electrician, you should be able to read blueprints, use diagnostic tools, and make decisions under pressure. As an excellent Master Electrician, you should have sound knowledge of your skills and the ability to pass on this knowledge to apprentices and journeyman electricians.
Master Electrician Duties & Responsibilities:
Master Electrician Requirements:
High school diploma, GED or suitable equivalent
Vocational, training or apprenticeship of an electricians program
Completion of a relevant apprenticeship
Valid driver's license
At least 3-5 years of experience as an Electrician
Reliable and self-motivated
Experience with power tools and other equipment used in construction
Excellent written, verbal and interpersonal skills
Ability to work after hours, over weekends and on public holidays with short or no notice
Ability to work in confined spaces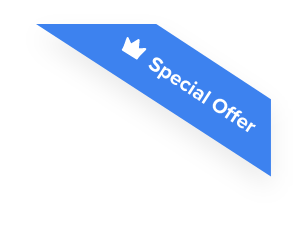 Joshua F.
Redline Electric & Solar

"The best recruiting platform on the market! VIVAHR allowed us to create a dashboard and applicant experience like no other!!"
Get more applicants from the
Best Job Boards
Post for free to 50+ job boards
Free for life plan
No credit card required

Sample Interview Questions For Master Electrician 
These questions can help minimize options until you find the ideal Master Electrician candidate:
What are the Educational Requirements For Master Electricians?
Before becoming a Master Electrician, one must have years of experience as an electrician apprentice and as a journeyman. The electrical technology education a master electrician must have is more than 12,000 hours of supervised experience. In some states, they may need to pass a certification exam to become a Master Electrician.
How Much To Pay Master Electricians When Hiring
Based on the job and the experience, the range will vary quite a bit.  According to the Bureau of Labor Statistics, the median income for Master Electrician in 2020 is $30.00/hour or $62,400 a year. The job market for Master Electricians over the next ten years looks to grow by 10%.  Compensation and pay can vary based on your local city and state.
Similar Job Description Templates
Electrician Apprentice Job Description Template
Journeyman Electrician Job Description Template