Electricians' duties and responsibilities vary a lot, depending on the hiring company and their industry. In general, they work on electrical equipment found in residential and commercial buildings to install, repair, and maintain power, lighting, and other wiring systems. To conduct maintenance, installation, and diagnostics, electricians need to have a working knowledge of electrical systems and codes and regulations set within the industry. If you want to find a trained and experienced electrician to join your company, use our Electrician Job Description Template. 
The template contains the most important duties, responsibilities, and requirements an electrician needs to meet to fit the position. It's made for all those who are not sure how to write a good and successful job description. With it, you have the chance of attracting and hiring the most qualified candidates out there without much effort. Add the special requirements, benefits, and perks specific to your company's role, and you're ready to post on hiring websites. VIVAHR is also at your disposal for simple and successful candidate picking, tracking, and managing.
Related Job Titles for Electricians
Electrical Engineer

Control Systems Engineer

Maintenance Technician 

Domestic Electrical Installer

Construction and Maintenance Electrician

Installation Electrician 

Maintenance Electrician

Electrical Machine Repairer & Rewinder

Electrotechnical Panel Builder
Electrician Job Description Template (Free)
We are looking for an experienced electrician to undertake tasks related to electrical systems in our company. The position includes installing, repairing, and maintaining electrical equipment, wiring, and other similar systems in our buildings. Because this job comes with high risks, our electrician needs to be responsible and have great attention to safety precautions. Our ideal candidate is experienced in different electrical devices and systems and can inspect, diagnose, and fix malfunctions in all of them. 
Electrician Duties & Responsibilities:
Install, maintain, and repair electrical equipment, wiring, and lighting systems

Test electrical devices and provide on-spot solutions

Use tools such as voltmeters, oscilloscopes, and ohmmeters to detect issues 

Perform preventive and routine maintenance on electrical systems and warn management about potential hazards

Install safety components and connect wiring in electrical circuits and networks

Follow electrical codes, blueprints, and standards for ultimate efficiency and safety.

Document all your actions, including testing results and steps taken to resolve issues
Electrician Requirements:
Proven experience as an electrician

A high school diploma or similar education is required.

Valid driver's license

Knowledge of different electrical systems, blueprints, power generation, and similar

Ability to use electrical and hand tools and craft electrical documents and blueprints

Understanding of safety procedures and legal codes and guidelines

Critical thinking and problem-solving skills

Good time management skills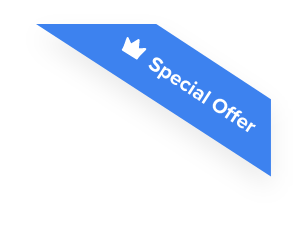 Joshua F.
Redline Electric & Solar

"The best recruiting platform on the market! VIVAHR allowed us to create a dashboard and applicant experience like no other!!"
Get more applicants from the
Best Job Boards
Post for free to 50+ job boards
Unlimited Job Postings
Unlimited Applicants

Sample Interview Questions For Electricians
Once you get all the applications, you can use these sample interview questions for electricians to manage the applicants and hire the best person for the job. 
How long have you been working in the industry?

Where did you receive your training?

Do you specialize in any particular area?

What projects did you work on so far?

What types of electrical systems have you worked on in the past?

What are the most pressing safety concerns for electricians?

How do you keep yourself and your teammates safe on the job site?
What are the Educational Requirements For Electricians? 
The minimum level of education electricians need to have is a high school diploma. A college education is not required, but all employers require practical training. Electricians need to finish an apprenticeship program for hands-on experience with electrical systems.
How Much To Pay Electricians When Hiring 
Based on the job and the experience, the range will vary quite a bit. According to the Bureau of Labor Statistics, electricians' median income in 2019 was $27.01 per hour or $56,180 per year. The job market for Electricians over the next ten years looks to grow by 8%. Keep in mind that compensation and pay can vary based on the industry and hiring company. 
Similar Job Descriptions as Electrician