Certified industrial electricians are extremely valuable—and scarce—to any homeowner planning a remodeling or contractor trying to grow their roster. According to the Bureau of Labor Statistics, demand for these highly qualified professionals frequently outpaces supply in most areas, and this shortage is projected to last for decades.
A well-structured, properly defined Industrial Electrician Job Description, on the other hand, can assist and pique the interest of competent candidates. In addition, by using VIVAHR software for guidance throughout the recruitment process you are guaranteed the best results.
What is an Industrial Electrician?
Industrial electricians assist in the installation and maintenance of electrical components and equipment in a range of settings. Industrial electricians may work in factories, on construction sites, or troubleshoot directly with clients, depending on the demands of the organization.
Industrial electricians take care of the electrical supplies. They repair electrical equipment, and also they need to meet the physical demands of the job. These professionals must contribute to their own and others' safety by adhering to all local, state, and national electrical codes.
Related Job Titles for Industrial Electrician
Lineworker
Security and Fire Alarm Installer
CATV Specialist
The Top Industrial Electrician Skills
| | |
| --- | --- |
| | |
| | An industrial electrician's profession necessitates a certain amount of physical strength because it entails moving, fixing, and maintaining equipment. Where mechanical elements or pieces of a machine need repair, industrial electricians may need to crawl, climb, or otherwise tactically navigate to their targets. |
| | Industrial electricians often operate in high-traffic, high-noise areas. As a result, every prospective industrial electrician must be capable of working, functioning, and communicating in potentially stressful situations. |
| Electrical Troubleshooting Knowledge | Because electrical technicians must identify a wide range of mechanical issues, they must be familiar with a variety of troubleshooting techniques. They may be required to adjust to unanticipated conditions or problems that necessitate intuitive investigation for a solution. |
| An Apprenticeship Program | In order to work as an industrial electrician, you must normally finish a certain amount of specialized training. You must finish an apprenticeship program in order to obtain a journeyman electrician's license. |
| | Hard skills are also known as technical skills. These abilities indicate that you possess the necessary knowledge to accomplish particular electrical jobs. These abilities are frequently acquired through electrical training and apprenticeships. These abilities vary depending on the job, but they are usually connected to electrical installations, repairs, and maintenance. To do your job successfully as an electrician, you'll need to be familiar with essential safety standards and electrical codes. |
Industrial Electrician Job Description Template (Free)
We're looking for a detail-oriented Industrial Electrician to monitor our current operations and identify ways to improve them. Industrial Electricians will assure the continuing operation of electrical equipment like an industrial electrician by properly installing, maintaining, and repairing it.
Industrial Electricians must be able to comprehend technical papers that contain task instructions, such as schematics. You must also follow any applicable legislative codes at work. The continual effective performance of specified duties with minimal equipment downtime will reflect success in this capacity.
Industrial Electrician Duties & Responsibilities:
Install, repair, and maintain industrial equipment's electrical components.
Complete tasks as part of a team or on your own.
Follow all safety precautions and follow all electrical codes.
Conduct quality assurance tests and inspections.
Ensure that failures are quickly remedied.
Prevent downtime by doing preventative maintenance.
Ensure that motors and panels are maintained in a safe manner.
Assist with electrical project installation.
Operate a range of equipment, including motor control and switchgear, as well as conveyors and PLCs, in a safe manner.
Ensure that corporate policies, procedures, and operational safety requirements are followed.
Industrial Electrician Requirements:
GED or high school diploma
Candidates may be required to obtain an associate's degree in a relevant discipline in some situations.
Experience as a journeyman or completion of an apprenticeship program.
Electrical systems, hand tools, and industrial equipment knowledge.
Electrical code and regulatory knowledge at the national, state, and municipal levels.
Strong communication abilities, both verbally and in writing.
Self-starter with the ability to handle tasks and make choices.
Reading schematics, plans, and other technical documentation is a must.
Willing to do physically hard duties like lifting large goods, climbing ladders, crawling, and so forth.
Have great fault-finding abilities, and be solution-oriented, adaptable, and driven.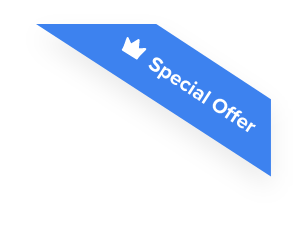 Joshua F.
Redline Electric & Solar

"The best recruiting platform on the market! VIVAHR allowed us to create a dashboard and applicant experience like no other!!"
Get more applicants from the
Best Job Boards
Post for free to 50+ job boards
Unlimited Job Postings
Unlimited Applicants

Sample Interview Questions For Industrial Electrician
Once you've gone over all of the candidates you may use these sample Industrial Electrician interview questions to see who is the greatest match for the job. They will assist you in identifying the appropriate candidate as well as how to recognize what you are looking for.
Personal 
When did you go to electrical school and where did you go?
Have you worked on any additional home or business projects recently?
Can you recall a moment when you worked as part of a team to tackle a difficult electrical problem?
What job experience do you have that is related to the work you'll be performing with us?
Human Resources
What would you do if you saw a coworker engaging in risky behavior?
At your present position, what types of tasks do you manage?
What would you do if you were given an assignment with ambiguous instructions?
Management
What type of management do you prefer at scheduling your tasks?
How well do you work with a tight schedule?
How do you manage to stay focused in a stressful environment?
Technical Skills and Knowledge
What are the many types of wires that might be used in a residential electrical project?
What are the most frequent wires used in commercial and industrial electrical work?
When was the last time you used your PLC knowledge?
How would you start debugging a timber mill outage if you got a call?
What are the Educational Requirements For an Industrial Electrician?
Industrial electricians typically do not require a college education. Associate degrees are the most frequent degree for industrial electricians, accounting for 42% of graduates, whereas just 19% of industrial electrician graduates have a high school diploma.
How Much To Pay an Industrial Electrician When Hiring
Industrial electricians usually earn from $31,500 to $69,000 per year, and their median annual salary is around $53,389. The hourly wages range from $16 to $33, and their median hourly wage is $26.
Frequently asked questions about Industrial Electrician
How does it feel to be an industrial electrician?
Industrial electricians operate in a variety of settings, including factories, commercial buildings, and construction sites. They may also operate outside, depending on the location of the apparatus they are servicing.
These experts' work environments can be hazardous at times since they frequently operate with electrical apparatus, including live electrical lines. Most industrial electricians operate on one job site for a fixed length of time before moving on to another. They rarely work in the same place for an extended period of time.
What are the employment prospects for industrial electricians?
Electricians are expected to have a 10% increase in employment between 2018 and 2028, according to the Bureau of Labor Statistics. This is a somewhat faster pace of growth than the majority of other vocations.
What professional credentials are available to industrial electricians?
An industrial electrician can further their career by earning a variety of professional qualifications:
ISA is a common qualification for these people. Control Systems Technician Certification (CCST)
Electrical Inspector Certification (CEI)
Certified Automation Professional Industrial Electrical Safety Inspector (CAP)
Certification for Electrical Installations by SGS
The AVO Training Institute, the International Code Council, the National Fire Protection Association, and the Industrial Association of Electrical Inspectors all provide qualifications for industrial electricians.
What qualifications do industrial electricians require?
Industrial electricians that are successful usually have the following abilities:
Skills in critical thinking
Synchronization of the hands and eyes
Physical stamina and endurance
Skills in communication and time management
Skills in the area of safety
Problem-solving abilities
Excellent eyesight
Similar Job Descriptions as Industrial Electrician