Attracting the top candidate for the position of electrical engineer can be quite challenging. You'll need a precisely defined job description to reach professionals who will perform the work adequately and provide the best results for your company. Luckily, we composed just the perfect Electrical Engineer Job Description Template to help you find the ideal applicant to join your team. Furthermore, we provide Electrician Hiring Software to post the template on all the relevant websites with ease. VIVAHR software will allow you to attract top candidates with a few clicks and from the comfort of your home. 
An electrical engineer position includes a wide range of duties. These professionals design, develop, and test electrical devices and equipment, including power generators, motors, automotive electrical systems, and more. They also perform risk assessments and ensure compliance with safety standards and electrical engineering codes. In addition, electrical engineers repair and replace electrical systems and work to design and develop new ones. Therefore, if you're ready to hire a qualified person for this demanding job, follow our Electrical Engineer Job Description Template and customize it furthermore to match your company's needs and demands.
Related Job Titles for Electrical Engineer
Electrical Design Engineer

Electrical Field Engineer

Electro-Mechanical Engineer

Electronics Engineer 

Instrumentation Engineer

Transmission Engineer

Transmission Planning Engineer
Electrical Engineer Job Description Template (Free)
Our company is looking for an experienced electrical engineer to join the team. The position involves designing and implementing industrial, commercial, and domestic electrical systems. In addition, an efficient electrical engineer will take over the organizational tasks regarding electrical control operations and maintenance of equipment and components of electrical systems. 
To fit this role, you should be a licensed professional and have vast experience in the industry. In addition, we would like to have someone who has multitasking capabilities and project management skills. Finally, technical expertise and knowledge of industry needs and the global economy are a big plus. If you fulfill all these requirements and have even more to offer, we are looking forward to seeing your application.
Electrical Engineer Duties & Responsibilities:
Design, maintain, implement, and improve electrical systems, including instruments, facilities, and equipment products for industrial, commercial, or domestic purposes.

Handle different engineering tasks by using engineering software and equipment

Communicate with customers and other engineers to evaluate and improve existing products and design new ones

Ensure compliance with industry standards and customer requirements 

Perform and coordinate installation, manufacturing, construction, maintenance, documentation, and other tasks regarding electrical projects

Perform tests and analyses and compose reports about existing and potentially new electrical engineer projects

Monitor and train new team members

Perform budget preparation and develop risk management strategies
Electrical Engineer Requirements:
Bachelor's degree in electrical engineering 

Professional engineer license

Proven experience as an electrical engineer

Deep understanding of the industry standards, laws, and regulations

Background in design, repair, and analysis of electrical systems

Knowledge of electrical engineer tools and equipment 

Ability to understand and interpret electrical data

Attention to detail and excellent organizational skills

Innovative and creative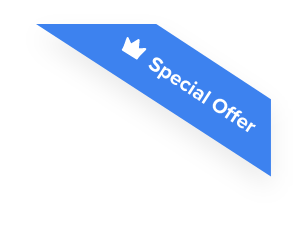 Joshua F.
Redline Electric & Solar

"The best recruiting platform on the market! VIVAHR allowed us to create a dashboard and applicant experience like no other!!"
Get more applicants from the
Best Job Boards
Post for free to 50+ job boards
Unlimited Job Postings
Unlimited Applicants

Sample Interview Questions For Electrical Engineers
These sample interview questions will help you narrow your choices and hire the person most suitable for the electrical engineer position in your company:
When and where did you get your electrical engineering degree?

In which electrical engineering field do you excel?

Could you tell us more about your previous experience as an electrical engineer? 

What projects have you worked on in the past, and what was your role? 

What electrical engineering software and tools are you familiar with?

What do you think is the most challenging part of being an electrical engineer?

Why do you think you are the perfect fit for this position?
What are the Educational Requirements For Electrical Engineers?
An electrical engineer position requires a bachelor's degree in electrical engineering. However, most employers will require a master's or doctorate from candidates who want to advance and reach the profession's top levels. 
How Much To Pay Electrical Engineers When Hiring 
Based on the job and the experience, the range will vary quite a bit. According to the Bureau of Labor Statistics, the median income for Electrical Engineers in 2019 was $48.68 per hour or $101,250 a year. The job market for Electrical Engineers over the next 5-10 years looks to grow by 3%. Compensation and pay can vary based on your local city and state.
Related Job Description Template