When you're looking for a system security analyst, how do you know you'll discover someone with the proper level of expertise and work ethic? It all starts with a well-written job description that accurately reflects the company's culture and expectations. You'll need to think about what you're searching for in terms of personality and ability compatibility.
A good job description is straightforward and brief, and it aims to address the most relevant questions about the role before they are asked. A great job description will help you recruit top talent, while a job description that is ambiguous or difficult to understand can scare away the applicants you want to hire. The template is designed specifically for online work boards and jobs sites, so you can use it right away without making any changes; by using VIVAHR software, you can make the entire process even simpler.
Writing a genuinely excellent job description, on the other hand, is never easy, which is why we've provided this information security specialist job description sample.
The example may be used as a brainstorming tool before drafting your job description or as a prototype to tweak to fit the position's specific requirements.
You will create and implement IT security measures to safeguard the organization's computer networks from cyber threats as an Information Security Analyst. You'll also contribute to the development of IT security best practices across the company. You'll keep an eye on computer networks for security flaws, install security software, and keep track of any security flaws or breaches you discover.
Before releasing your job description to the public, you should review the list of general suggestions after the information security expert job description sample to ensure that it is as good as it can be. Use the fantastic Information Security Analyst Job Description sample below to get started creating and structuring your description.
Related Job Titles for Information Security Analyst
Security Engineer
Security Consultant
Security Administrator
Information Security Analyst Job Description Template (Free)
We're seeking for an information security analyst to join our rapidly growing IT Security team. You'll look for security weaknesses in our computer networks, install security software, and keep note of any security breaches you find. This position requires a bachelor's degree in computer science and prior expertise in information security.
IT security analysts play a crucial role in developing their company's disaster recovery plan, which is a procedure that IT employees follow in the case of a crisis. These preparations guarantee that the IT department of a company can continue to operate.
The recovery plan includes preventative measures such as frequent data copying and relocation to an offsite location. It also contains contingency plans for resuming normal IT operations after a calamity. Regularly, analysts test the stages in their recovery plans.
Information security researchers must stay updated on IT security and the most recent hacking tactics employed by attackers. Analysts must research new security solutions to determine which will best protect their company.
Information Security Analyst Duties & Responsibilities:
To maintain system security and increase server and network performance, users should be trained, and security awareness should be promoted.
Create strategies to protect computer files against unintentional or unlawful alteration, destruction, or disclosure and satisfy data processing demands in an emergency.
Consult with users on issues such as computer data access requirements, security breaches, and programming updates.
Monitor recent reports of computer infections to determine when virus protection systems should be updated.
To incorporate new software, fix mistakes, or change individual access status, modify computer security files.
Organize the implementation of the computer system plan with the help of the establishment's staff and outside vendors.
To protect the information in computer files, keep track of how data files are used and restrict access.
Perform risk assessments and data processing system testing to ensure that data processing operations and security mechanisms work properly.
Encrypt data communications and install firewalls to keep contaminated digital transfers out and to keep private information hidden while it is being transferred.
Policies, processes, and testing for computer security and emergency measures should all be documented.
Review computer security procedures violations and discuss procedures with offenders to ensure that violations do not occur again.
Information Security Analyst Requirements:
Experience in a cybersecurity department with a bachelor's degree in computer science, cybersecurity, programming, database administration, or a related subject (preferred)
Expertise in a variety of computer networks and firewall systems
A thorough grasp of cyber-threats and hacking techniques
Employee training on cybersecurity best practices is something you've done before (preferred)
Attention to detail
Communication skills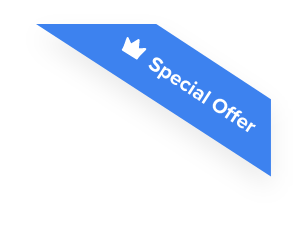 Joshua F.
Redline Electric & Solar

"The best recruiting platform on the market! VIVAHR allowed us to create a dashboard and applicant experience like no other!!"
Get more applicants from the
Best Job Boards
Post for free to 50+ job boards
Unlimited Job Postings
Unlimited Applicants

Sample Interview Questions For Information Security Analyst
Once you gather up all the received applications, you can use these sample interview questions for the Information Security Analyst to narrow down your choices and pick the most suitable candidate for the job.
What is the function of an information security analyst?
Explain what data leaking is. What are some of the causes that might lead to data loss?
What are the stages to implementing adequate data loss protection controls?
What is the 80/20 rule when it comes to networking?
What personal characteristics should you consider while securing data?
Explain what WEP cracking is. What forms of WEP cracking are there?
What are the different WEP cracking tools?
What is the definition of phishing? What can be done to avoid it?
Explain what web server vulnerabilities are.
What are the methods for preventing web server attacks?
What certifications are essential for security analysts?
How can a corporation or an institution protect itself from SQL injection?
What are the Educational Requirements For an Information Security Analyst?
A bachelor's degree in a computer-related discipline is required for most information security analyst employment. Employers typically prefer analysts with experience in a relevant field.
How Much To Pay an Information Security Analyst When Hiring
According to the U.S. Bureau of Labor Statistics, an Information Security Analyst's salary range is between $60,000 to 165,000. What are the average salaries by the city? This is a difficult question to answer because it varies based on many factors such as education and years of experience.
Similar Job Descriptions as Security Analyst