Do you struggle when creating a job description? Are you having trouble finding the right applicants? Our FREE Endodontist Hygienist Job Description Template has everything you need, from duties and responsibilities to the skills one needs to be a successful Endodontist Hygienist.
Try using our Endodontist Hygienist Job Description Template and combine it with VIVAHR software for best results. You can adjust the template to your liking, create a great job description, and add it to job posting sites.
What is an Endodontist Hygienist?
Endodontist Hygienists typically work in a dental office and perform tasks that include preventive dental care, checking patients for gingivitis and other oral diseases, cleaning teeth, and talking to patients about how they can improve oral health.
Related Job Titles for Endodontist Hygienist
Periodontist
Endodontics Specialist
Root Canal Specialist (RDCS)
The Top Endodontist Hygienist Skills
| | |
| --- | --- |
| | |
| | Communicating with patients is crucial. You must ask patients if they feel comfortable or any pain. You should also pay close attention when they explain their problems and histories. Communication is a great skill to have since you will also be required to explain the treatment process to patients so they have a better understanding of what they can expect. |
| | As an endodontist hygienist, you should always pay close attention to detail. You should be able to spot changes and problems as well as improvements or possible issues, this will help you complete treatments and keep your patients happy. |
| | Sometimes you will come across patients who are nervous, stressed, in pain, or scared. You need to have empathy for those patients and help them feel comfortable and safe. |
| | Some patients might have some more difficulties than others. Always remember that each patient is unique, so you will constantly be faced with different problems. Being a good problem solver will help you work fast and expand your knowledge on how to solve certain problems. |
| | You should have excellent control of your hands. This is very important for being a successful ​​Endodontist Hygienist. You will be working with very sharp instruments and equipment inside of the patient's mouth, having great hand-to-eye coordination is crucial. |
Endodontist Hygienist Job Description Template (Free)
We are currently looking to hire a compassionate and experienced Endodontist Hygienist for our growing dental practice. In this position, you will be required to use dental instruments to clean patients' teeth and gums as well as applying fluorides to fix dental decay. You will also be in charge of taking care of patient records and maintaining dental equipment.
To become a successful Endodontist Hygienist you must demonstrate excellent communication skills as well as superb dexterity skills. Our ideal candidate is friendly and very passionate about their work, holds a license, and has previous work experience.
Endodontist Hygienist Duties & Responsibilities:
Using dental equipment to clean stains and calcareous deposits from teeth and gums
Reviewing patients medical histories in order to find the right treatment plan
Feeling lymph nodes for signs of tenderness or swelling in case a patient might have oral cancer
Developing X-rays
Sharpening instruments and equipment as well as sterilizing them
Examining patients guns for signs of health issues, diseases, and sores
Working closely with dentists and their assistants
Applying dental decay agents including fluorides
Maintaining patients records and histories of treatment
Helping patients maintain their dental hygiene program
Endodontist Hygienist Requirements:
Bachelor's degree or an associates degree from a certified hygiene program
Excellent verbal and oral communication
In-depth knowledge of equipment
CPR Certificate
Ability to operate an X-Ray machine
Great knowledge of oral and dental hygiene and health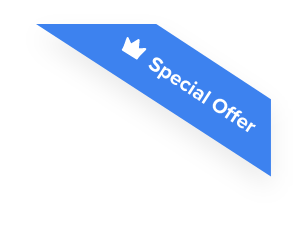 Joshua F.
Redline Electric & Solar

"The best recruiting platform on the market! VIVAHR allowed us to create a dashboard and applicant experience like no other!!"
Get more applicants from the
Best Job Boards
Post for free to 50+ job boards
Unlimited Job Postings
Unlimited Applicants

Sample Interview Questions For Endodontist Hygienist
Picking out the right candidates can be difficult. We've created a list of sample interview questions for Endodontist Hygienists that will make this process easier for you. Also, check out our ultimate list of interview questions if you feel you need more inspiration.
Personal
Why did you want to become an endodontist hygienist?
Tell us about your academic pursuits?
What would you say are some of your best traits?
Human Resources
Have you ever had any disagreements with a patient or employee?
How do you get uncooperative patients to cooperate?
How do you reassure frightened or nervous patients?
Management
How do you manage patient records?
Explain how you manage your time during working hours?
How do you help a patient with their oral hygiene?
Technical Skills and Knowledge
Are you familiar with all the endodontist equipment?
How do you evaluate a patient's oral hygiene?
What previous experience do you have?
What are the Educational Requirements For an Endodontist Hygienist?
To become an Endodontist Hygienist you have to acquire a bachelor's degree or an associate's degree in dental hygiene. Some advanced positions might even require a master's degree. The Commission on Dental Accreditation must accredit the program you have completed in order for you to obtain a license for this position.
How Much To Pay an Endodontist Hygienist When Hiring
The salary of an Endodontist Hygienist varies based on the previous job experience and education as well as the location (state/city) of the office or company they are employed in. An Endodontist Hygienist often earns from $28 to $46 per hour and from $57,219 to $96,433 per year. The median hourly wage for an Endodontist Hygienist is $37, and the median annual salary is $76,416.
Frequently asked questions about Endodontist Hygienist
What does a typical working day look like for an endodontist hygienist?
A typical working day for an endodontist hygienist usually starts at 9 am and ends at 5 pm. They work in dental offices and practices. What their job entails is removing stains from teeth as well as removing calcareous deposits. They also keep track of patients and the medical history of their patients.
What could be some of the downsides to being an endodontist hygienist?
Some o the downsides to being an endodontist hygienist are as follows:
Long hours
A lot of work
Patients who are not pleasant
Repetitive
How long does an endodontist hygienist have to go to school?
To complete the educational requirements, it can take you between two and four years. Becoming an endodontist hygienist requires you to complete a dental hygienist program.
Similar Job Descriptions as Endodontist Hygienist