Are you looking for a Pediatric Hygienist who can meet your requirements? We designed the FREE Pediatric Hygienist Job Description Template to assist you with this. You may also edit the template by adding more requests to it. To achieve the best hiring outcomes, use VIVAHR software to submit the template on multiple employment portals.
What is a Pediatric Hygienist?
Pediatric hygienists are cleaning the teeth of pediatric patients, doing examinations and obtaining x-rays, and correctly recording the findings in the patients' records. They collaborate closely with dentists and educate children and their parents about correct dental and gum care.
Pediatric hygienists work together to offer patients with preventative oral care. Preliminary exams and treatments, such as teeth cleaning and checking for signs of probable dental diseases, are performed.
Related Job Titles for Pediatric Hygienist
Surgical Technologist
Dentist
Medical Assistant
The Top Pediatric Hygienist Skills
| | |
| --- | --- |
| | |
| Interpersonal Communication Skills | To treat patients, you'll need to speak with them. Take patient histories, discuss their oral hygiene habits and routines, and explain what you're doing throughout treatments. |
| | Operating as a pediatric hygienist includes working inside patients' mouths with sharp tools. You must have great hand control to execute treatments safely. |
| | Every patient is different. With each patient, you'll confront various issues, and you'll need to be a skilled problem solver to cope with them. |
| | Working as a dental hygienist exposes you to patients who are afraid of the dentist. You'll need to soothe patients who are sobbing in the dental chair because they are afraid of dentists, and you'll need to be compassionate to do so. |
| | To finish treatments, you and the dentist will need to pay careful attention to what each other is doing. You should be able to focus on little details of a patient's teeth or gums. |
Pediatric Hygienist Job Description Template (Free)
We're searching for a dental hygienist to join our growing dental practice. You'll assist the dentist with a variety of dental procedures and x-ray machine operations. To be successful in this role, you must have a valid state hygiene license, current immunizations, and previous experience as a dental hygienist.
Dental hygienists are trained to teach children and adults how to properly care for their teeth and gums, as well as to conduct minor dental procedures. Their work is typically supervised by a dentist, however, those who have received extra training may be able to operate alone.
Pediatric Hygienist Duties & Responsibilities:
Counseling and calming patients during examinations and treatments.
Screening patients, which includes a mouth and neck examination as well as a review of their oral health history.
Patient education on the correct tooth and gum care, as well as the impact of food on oral health.
X-raying teeth and creating dental imprints and radiographs.
Sterilizing dental devices and equipment.
Plaque removal, tooth cleaning, and gum disease prevention.
Assisting the dentist in all aspects of dental care.
Being up-to-date with the most recent advancements in dentistry.
Gathering patients' medical and dental histories.
Observing to create a chart of dental problems.
Pediatric Hygienist Requirements:
Associate's degree in dental hygiene from a recognized university.
The state's dental hygiene license.
U-to-date CPR certification.
Up to date Hepatitis B vaccination.
Be able to administer local anesthetics.
The ability to operate an x-ray machine.
Communication abilities that are exceptional (verbal, written, and interpersonal).
Comfortable doing a wide range of computer tasks.
Being well-versed in the areas of oral hygiene and dental wellness.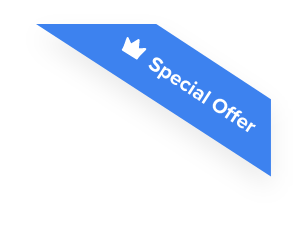 Joshua F.
Redline Electric & Solar

"The best recruiting platform on the market! VIVAHR allowed us to create a dashboard and applicant experience like no other!!"
Get more applicants from the
Best Job Boards
Post for free to 50+ job boards
Unlimited Job Postings
Unlimited Applicants

Sample Interview Questions For Pediatric Hygienist
When you receive all the applications, check out our sample interview questions for Pediatric Hygienists. You might find them handy for your hiring process.
Personal 
Please tell us about your academic interests. What were your favorite topics in school?
What is a typical weekday for you?
Human Resources
Explain how you deal with disagreements with patients, employees, or your supervising. Dentist.
How do you persuade a patient who refuses to comply to cooperate?
How can you comfort patients who are afraid or nervous?
Management
How do you manage your working hours, and how often do you need a break?
How do you handle daily work pressure?
Would you be able to manage both dental and administrative tasks?
Technical Skills and Knowledge
How do you assess a patient's dental health? What remedies would you recommend for certain ailments?
Do you have any expertise with diagnostic testing and interpretation? Could you please explain?
In addition to providing dental treatment, what additional obligations do you anticipate having?
What are the Educational Requirements For a Pediatric Hygienist?
To begin their professions, dental hygienists must obtain at least an associate degree in a pediatric hygienist. Some companies prefer Pediatric Hygienists with a bachelor's degree, and advanced roles may need a master's degree. A Pediatric Hygienist career can be pursued in a variety of ways. Depending on how soon you want to enter the industry and if you're currently a Pediatric Hygienist looking to advance your career, there are a variety of dental hygienist education requirements and degree programs to select from.
How Much To Pay a Pediatric Hygienist When Hiring
Pediatric Hygienists can earn between $16 and $27 per hour. Their median annual salary is $45,129, meaning $22 per hour.
Frequently asked questions about Pediatric Hygienist
What does a pediatric dentist do?
Fluoride treatments and teeth cleaning
Early detection and therapy to straighten teeth or repair a bad bite
Removing a cavity
Repairing dental injuries such as cracked or dislocated teeth
Treatment of gum disease in children to avoid periodontal disease
What is the work schedule of a pediatric hygienist?
Pediatric hygienists typically work Monday to Friday from 9 a.m. to 5 p.m.
What is the difference between a pediatric hygienist and a dental hygienist? 
Pediatric Hygienist is working with kids and is trained to make procedures more pleasant and more kid-friendly. The equipment and décor of a Pediatric Hygienist clinic are designed to appeal to children. On the other hand, Dental Hygienist works with adults. So, these two job fields are very similar, and the main difference is the age of patients.
What are the steps to becoming a pediatric hygienist? 
A bachelor's degree is held by 45.1 percent of pediatric hygienists, according to our research. In terms of education, we discovered that just 0.0 percent of pediatric dental hygienists had a master's degree. Although some pediatric dental hygienists hold a bachelor's degree, anybody with a high school certificate or GED can work in this area.
When looking at how to become a pediatric dental hygienist, picking the correct major is crucial. When we looked into the most popular majors for pediatric dental hygienists, we discovered that they mostly had associate or bachelor's degrees. High school diplomas or diploma degrees are other degrees that we frequently find on pediatric dental hygienist resumes. You could discover that previous work experience can assist you in becoming a pediatric hygienist. Many pediatric hygienist jobs need prior experience as a dental hygienist.
Similar Job Descriptions as Pediatric Hygienist