You are on the hiring journey? Looking for a tool to assist you in your candidate search? We offer you our FREE Chief Engineer Job Description Template that can come in handy as you go through this process.
Our VIVAHR Software is a terrific way to improve the efficiency of your hiring process! This comes in handy when you need a new and attractive tool to leverage skills, responsibilities, and credentials to help you design a compelling job advertisement and employ the right person.
With the VIVAHR dashboard, keeping track of what's going on in your hiring process is straightforward. You may even make your own to fit your unique recruitment needs and methods. Easily manage candidates as they go via your custom funnel.
What is a Chief Engineer?
Chief Engineers operate in a wide range of businesses and have the ability to specialize in a variety of fields. They record and analyze material pieces for testing in order to produce new goods for corporations and people.
Within a company's engineering department, a chief engineer is the highest-ranking engineer. They are in charge of guiding a group of engineers in the completion of projects. They collaborate closely with other engineers and technicians to ensure that projects are completed safely and on time.
Related Job Titles for Chief Engineer
Head of Engineering
Chief Engineering Officer
Chief Information Officer
The Top Chief Engineer Skills
| | |
| --- | --- |
| | |
| | Chief engineers are in charge of a team of engineers, thus they must have good leadership abilities in order to properly manage and encourage them. Patience, active listening, mentorship skills, and the capacity to provide constructive feedback are some of the special leadership abilities that chief engineers require. |
| | Chief engineers must have good analytical abilities in order to accurately estimate the cost and time it will take to finish a project. They must be able to obtain data from a variety of sources and then evaluate it to arrive at a logical conclusion. |
| | Chief engineers must have great verbal communication skills since they supervise a team and collaborate closely with other management. They must be able to communicate with others in a clear and straightforward way, especially when addressing complex subjects with persons who may not have a technical background. In order to write reports for dissemination to a board of directors or other executives, they must also have great written communication abilities. |
| | Chief engineers are frequently in charge of contract negotiations with vendors. To satisfy project cost constraints, they must have great bargaining abilities. |
| | To execute mathematical modeling and other mathematical computations, chief engineers must have a good mathematical background. |
Chief Engineer Job Description Template (Free) 
We're looking for a Chief Engineer with strong leadership skills to manage a variety of corporate initiatives. Assigning duties to engineer teams, creating long and short-term project goals, negotiating with suppliers and clients, ensuring that projects stay within schedule and cost constraints, and generating reports for the board of directors are all responsibilities of the Chief Engineer.
To be a successful chief engineer, you must stay current with cutting-edge developments in your industry and be committed to excellence. A great chief engineer should be able to think on their feet and express their ideas clearly to a variety of audiences. Apply today and join us in building something great together!
Chief Engineer Duties & Responsibilities:
Communicating the goals of the company in the future to all engineers and professionals that are part of the team.
Calculating the overall time and cost of each job, including labor and materials costs.
Assuring that projects are completed within their budgetary restrictions and on time.
Having various members of their engineering team take on distinct roles.
Supervising their employees' training.
Supervising the equipment installation.
Performing product and system quality assurance inspections.
Using conflict resolution techniques to settle disagreements among team members.
Recognizing and thanking team members for their efforts.
Chief Engineer Requirements:
A bachelor's degree in relevant engineering (a master's degree is preferred) is required.
A minimum of four years of experience managing or overseeing a team is required.
An in-depth grasp of engineering fundamentals is required.
The capacity to keep a cheerful mood and boost a team's morale.
The capacity to sit, stand, and walk for long periods of time.
Interpersonal and communication abilities are exceptional.
The capacity to deal with unpleasant comments while maintaining a professional demeanor.
Working both on-site and in the office.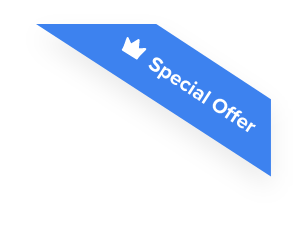 Joshua F.
Redline Electric & Solar

"The best recruiting platform on the market! VIVAHR allowed us to create a dashboard and applicant experience like no other!!"
Get more applicants from the
Best Job Boards
Post for free to 50+ job boards
Unlimited Job Postings
Unlimited Applicants

Sample Interview Questions For Chief Engineer
At this stage of the employment process, try using these example Chief Engineer interview questions. They will help you and guide you to complete the rest of the application and choose the best applicant for the position.
Personal
How do you deal with setbacks?
What are your thoughts on constructive criticism?
Would you change anything if you could go back five years in time?
What will be your initial contribution to the firm if I hire you?
Human Resources
What would you rather be doing if you weren't a Chief Engineer?
Describe an instance when you had to work on a project with a professional interest conflict.
Tell me about a moment when you were able to form a long-term working connection with someone outside of the engineering department.
Management
What do you do to keep on track and manage your time, and how have your time management abilities grown since you started your career?
What resources do you utilize to stay up to date on the latest engineering breakthroughs and technology?
What type of safety protocols do you have in place to ensure that your engineering job is error-free? Are the processes in place to ensure that you don't make any mistakes?
Technical Skills and Knowledge
Describe the procedures you follow while creating project plans.
How do you deal with unexpected events when working on a project?
Have you learned any new engineering skills in the recent year?
What are the Educational Requirements For a Chief Engineer?
A bachelor's degree in engineering is needed for a Chief Engineer, and most positions involving the public require a license as well. Bachelor of Science degrees are offered in a variety of fields, including aerospace, agricultural, biomedical engineering, and computer engineering.
Many Chief Engineers are required to finish an ABET-accredited curriculum. This non-profit organization ensures that science, technology, engineering, and math (STEM) training programs are reliable (STEM). Students who take ABET-approved courses are better equipped to enter the global workforce.
Safety, precision, and quality of work are all important factors in achieving success. Employers are not always required to obtain ABET clearance.
How Much To Pay a Chief Engineer When Hiring
Chief Engineers usually earn from $24,996 to $120,000 per year, and their median annual salary is around $76,043. The hourly wages range from $13 to $58, and the median hourly pay is $37.

Frequently asked questions about Chief Engineer
What qualities distinguish an excellent Chief Engineer?
As they routinely utilize numerous platforms to construct designs and incorporate changes to current products, a great Chief Engineer should have excellent technical knowledge and expertise with diverse software systems.
They should also be able to create and design innovative items that are beneficial and practical for the user and stand out from the competition.
Many Chief Engineers are assigned many projects to accomplish at the same time by certain deadlines, therefore they must have strong time management and organizational abilities to guarantee they stay productive and finish tasks on time.
What are the many kinds of engineers?
Candidates can choose from a variety of engineering disciplines. Aerospace engineers develop and test airplanes, satellites, missiles, and spacecraft to verify that they function effectively.
Civil engineers are responsible for the design, construction, and maintenance of city infrastructures such as roads, bridges, and buildings.
Electrical engineers create GPS, remote-control, and lighting systems, among other electronic devices.
Mechanical engineers analyze motion, force, and energy to provide solutions for various mechanical systems.
Do engineers in various sectors have distinct responsibilities?
Chief Engineers' tasks are usually determined by the industry in which they work. They're also required to have an in-depth understanding of the sector they serve in order to better create and improve products.
The scientific industry employs a large number of engineers. Chemical engineers employ courses such as math, biology, and physics to solve issues and better manage the reactions of different chemicals.
Biomedical engineers create and update various health care solutions and medical equipment in both the scientific and healthcare industries. Software and Hardware Engineers, for example, work in the technology industry.
These professionals use science and math to test and upgrade their present software and hardware systems in order to enhance them.
What's the difference between a scientist and a Chief Engineer?
While many Engineers utilize science to assist them to fulfill their professional obligations more efficiently, there are several important variations in their responsibilities. Chief Engineers frequently employ science and mathematics to learn more about the world and produce discoveries that benefit humanity.
Chief Engineers frequently design and upgrade technology that addresses common issues in people's job or professional life using the information they already have, which is usually given by scientists.
Chief Engineers spend most of their time designing and inventing new, useful things, whereas scientists focus more on observation and study.
Similar Job Descriptions as Chief Engineer