Hiring can be a lengthy procedure. To increase the exposure of your job posting:
Customize this template with your company's unique touch.
Explain your company and why people would want to work for you.
Make a thorough review of the job description to ensure you don't make any hiring mistakes.
You can get a good idea of what employers are looking for when hiring for this position by looking at this Canvasser job description sample. However, keep in mind that each employer is different, and each will require additional qualifications when hiring for a Canvasser position. Use our VIVAHR software to make this process easier.
This Canvasser job description template can assist you in attracting a creative and experienced Canvasser to your organization. We simplify the hiring process by providing you with a template to post to our website quickly. Make sure to include specific requirements, benefits, and perks for the position and your company. Canvassers are salespeople who approach public members to gather information, make sales, or sway public opinion in favor of a company or organization. They primarily work door-to-door or in malls, educating people about the company's products or ideals. They may also be tasked with gathering signatures or persuading people to change their minds.
What is a Canvasser
Canvassing is a travel-based profession in which people knock door to door, canvass businesses or residential neighborhoods. This job requires both outside and inside while providing services for different industries, including political associations, candidates, and sales-based corporations. Canvasser work daytimes during the weekdays and on weekends when it's time to sell their idea product service!
Related Job Titles for Canvasser
Door-to-Door Sales Representatives
Campaign Fundraiser
Campaign Manager
The Top Canvasser Skills
| | |
| --- | --- |
| | Friendly, trustworthy, and highly knowledgeable individuals are essential to the success of a canvass operation. A canvasser must be able to talk to just about anyone. |
| | Canvassers work as part of a team and are responsible for dealing with customer complaints independently and working as part of a team. |
| | Because canvassers must meet quotas, they must be good at multitasking and can only talk to a limited number of people in a single day. |
| | Canvassers stand on their feet and walk for hours at a time. This requires physical stamina, and ability to stand for long periods, and the ability to walk long distances. |
| | Canvassers are primarily attempting to persuade a potential customer, which means strong marketing skills are required. |
Canvasser Job Description Template (Free)
We're looking for a motivated, self-starter to join our team as a Canvasser. As a member of our street sales team, you go door to door to talk to potential customers about our products and services. This is an integral part of our lead generation process and strategy. It requires you to have excellent interpersonal skills and the ability to quickly and confidently bridge conversation gaps. As a canvasser, your job will entail approaching people in malls, at home, and on the street and informing them about our product(s) and its applications. We may also require you to sell our products directly and attend events where our product(s) will be displayed, such as county fairs and expos.
You should have excellent interpersonal skills, a strong sales background, and the ability to provide information on various products to succeed as a canvasser. Finally, a great Canvasser can connect with people personally and sell the company's products or ideas without coming across as pushy.
Canvasser Duties & Responsibilities:
Memorizing and reciting the employer's prepared sales scripts or statements.
I'm on my way to canvassing locations.
Approaching and speaking with people about the company or organization in malls, on the street, and in their homes.
Attempting to sway opinions by demonstrating knowledge of the product or organization.
For electoral parties and businesses, obtaining signatures and personal information.
From the office, making cold calls.
Answering questions about the company's product, the leader of the political party, or the organization.
Attending industry-related events such as rallies, shows, and fairs.
Keeping a professional appearance is essential.
Meeting the company's or organization's quotas.
Recruiting and training new Canvassers is a big part of what we do.
Canvasser Requirements:
GED or high school diploma
Work experience as a canvasser is required.
Experience in sales is preferred.
Interpersonal skills are exceptional.
Ability to persuade people to buy ideas or products by persuading them to change their minds.
Capacity to work nights, weekends, and after-hours.
Able to travel widely.
Working outside is a plus.
Long-term walking and standing ability.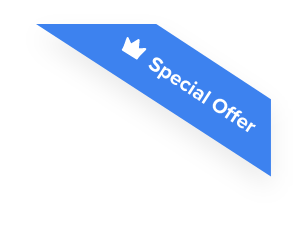 Joshua F.
Redline Electric & Solar

"The best recruiting platform on the market! VIVAHR allowed us to create a dashboard and applicant experience like no other!!"
Get more applicants from the
Best Job Boards
Post for free to 50+ job boards
Unlimited Job Postings
Unlimited Applicants

Sample Interview Questions For Canvasser
The best way to find an ideal candidate for a job is to ask them questions that will allow you to gauge their ability and determine whether they are looking for a position that will push them in the right direction. In addition, an interview gives employers the chance to establish whether or not the candidate has the skills needed for the position.
How would you describe your capacity to communicate with others?
How do you influence people's perceptions of a product or an organization?
What prompted you to be a canvasser in the first place?
What is your favorite canvassing campaign, and why?
When canvassing, how do you deal with rude and arrogant people?
Give an example of when you were able to demonstrate superior listening abilities. What was the situation, and what was the result?
Tell us about when you compiled, recorded, and coded data and results from interviews and surveys.
What is the most crucial factor to consider when communicating with the general public?
Tell us about when you had to deal with a problematic individual and how you handled the situation.
Tell me about your work organization, planning, and prioritization methods.
Provide an experience in which you were able to ensure that services were paid for effectively.
Tell us about a time when you used new technology or information in your work. How did it benefit your business?
What are the Educational Requirements For a Canvasser?
To work as a canvasser, most people only need a high school diploma or its equivalent. Candidates must be at least 18 years old and possess a valid driver's license to be considered. A bachelor's degree is held by 31.0 percent of canvassers. In terms of higher education, 1.9 percent of canvassers have earned a master's degree. Even though some canvassers have a college diploma, anyone with a high school diploma or GED can work as one.
How Much To Pay a Canvasser When Hiring
Since the Bureau of Labor Statistics (BLS) doesn't provide job data for door-to-door sales workers and related workers, we can only use BLS figures to approximate what this career entails. The Bureau of Labor Statistics (BLS) says that these workers earn a median annual salary of $24,330.
Similar Job Descriptions as Canvasser