At times, the hiring process might be difficult. You'll be able to hire a qualified and trustworthy worker for your organization with our FREE Delivery Driver Job Description Template. You could be baffled as to how.
VIVAHR software lets you keep track of your data and hiring process. With a single mouse click, you may post your job opportunity on 50+ job boards. We know you are dealing with a lot right now. The days of uploading several resumes for each person on your staff are long gone.
What is a Delivery Driver?
Drivers usually work at foodservice companies, delivery corporations, warehouses, and delivery service firms. They drive automobiles or delivery trucks to guarantee that packages and other things are delivered on schedule to recipients.
Their mission is to drive safely, deliver items, and, if required, collect money. They may also need to speak with home or company owners personally to obtain signatures to confirm the delivery of an item.
Related Job Titles for Delivery Driver
Transporter
Courier
Porter
The Top Delivery Driver Skills
| | |
| --- | --- |
| | |
| Oral and Written Communication | Drivers must interact with both management and consumers to guarantee the safety and proper delivery of merchandise. Some jobs necessitate direct contact with consumers. Drivers respond to queries and handle concerns in these situations. Other teams and delivery drivers are frequently consulted by drivers. They guarantee that timetables are up to date and that all commodities are loaded onto the trucks through excellent communication. |
| | Drivers who are detail-oriented are more likely to execute their tasks correctly. Some delivery driver jobs need an invoice and route analysis. It is critical to conduct thorough research on these assets in order to provide great service. Drivers may be required to verify that a specific quantity and kind of goods are accessible, as well as that it is transported and delivered safely. |
| | Because delivery drivers must frequently contact clients, it is critical that they stay cool and courteous while handling complaints. Empathy, active listening, and problem-solving are all characteristics of good customer service. |
| | The driver jobs necessitate strong driving abilities in all types of weather, as well as the ability to keep delivery materials safe and secure. Roles that need the use of commercial vehicles, such as vans and semi-trucks, necessitate the proper license or certification, as well as prior driving experience. |
| | Because they'll be loading and unloading cars, delivery drivers need strong upper body and back muscles. As a result, they'll be able to lift and carry hefty things as needed. |
Delivery Driver Job Description Template (Free)
We're seeking a dependable Delivery driver that cares about customer service and carries products safely and on schedule. The delivery driver will pick up and deliver products while following the routes and timetables that have been allocated to him. You must be willing to work as part of the delivery crew to guarantee that the things are complete, properly packaged, and delivered to the relevant client securely.
To thrive as a delivery driver, you must be courteous and punctual, as well as dedicated to creating an outstanding experience for our customers. You should be meticulous in ensuring orders are correctly completed, dedicated to workplace safety, and enthusiastic about customer satisfaction. Now is the time to apply and become a part of our team!
Delivery Driver Duties & Responsibilities:
Loading, transporting, and delivering products in a safe and timely way to clients or enterprises.
Reviewing orders before and after delivery to ensure that they are complete, costs are right, and the client is happy.
Assisting with the loading and unloading of vehicles' contents.
Accepting payments for things that have been delivered.
Answering questions and dealing with consumer issues while providing exceptional customer service.
Following timetables and adhering to prescribed routes.
Following all traffic regulations and having a clean driving record.
Creating reports and other delivery-related papers.
Operating automobiles, trucks, forklifts, and other devices.
Delivery Driver Requirements:
A high school diploma or equivalent.
A spotless driving record.
You may need special licenses for specific cars to operate.
Availability to follow designated routes, timetables, safety procedures, and transportation rules
A valid driver's license, issued by the state in which you plan to work.
Time management and customer service abilities.
A capacity to drive, walk, lift, and carry big objects for long periods.
Detail-oriented.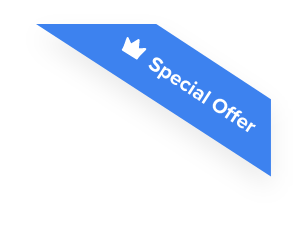 Joshua F.
Redline Electric & Solar

"The best recruiting platform on the market! VIVAHR allowed us to create a dashboard and applicant experience like no other!!"
Get more applicants from the
Best Job Boards
Post for free to 50+ job boards
Unlimited Job Postings
Unlimited Applicants

Sample Interview Questions For Delivery Driver
Have you found your top candidates? Now, use these sample Delivery Driver interview questions to ensure you're on the right track in your hiring process. These questions will aid you in completing the remainder of the application.
Personal
Do you have a flexible schedule?
Are you willing to work extra hours?
Why are you interested in working here?
Human Resources
What are your thoughts on driving in adverse weather such as rain, snow, or wind?
What should you do if you're trapped in traffic and have a delivery to make?
What would you say to a client who was dissatisfied with their delivery?
Management
How do you manage your time to ensure that deliveries are made on time?
What do you imagine a typical day at our company would be like?
What is your way of handling a lot of work?
Technical Skills and Knowledge
What would you do if you required a signature for delivery but the customer wasn't available?
What do you think the most challenging aspect of becoming a delivery driver is?
How would you deal with a consumer that owed you money but refused to pay?
What are the Educational Requirements For a Delivery Driver?
A delivery driver's license and a high school certificate or GED are generally required. Depending on what they transport, different levels of education and training are required. When carrying food or chemicals, for example, truckers must follow all applicable safety regulations and best practices.
How Much To Pay a Delivery Driver When Hiring
Delivery Drivers usually earn from $12,500 to $40,500 per year, and their median annual salary is around $29,746. The hourly wages range from $6 to $19, and the median hourly pay is $14.
Frequently asked questions about Delivery Driver
What's the difference between a courier and a delivery driver?
Both delivery drivers and couriers transport packages and other commodities to companies and private residences. The difference between a Delivery Driver and a Courier is that Delivery Drivers deliver packages while Couriers deliver documents.
Couriers, on the other hand, can drop off and pick up packages from the same spot. For example, a Courier may deliver a package to a home and then obtain another cargo from their postal facility to dispatch out.
What are the responsibilities of a Delivery Driver on a daily basis? 
Arriving at their chosen packing plant is how a Delivery Driver starts their day. They park their delivery vehicle at the loading dock and begin loading goods for their route.
They drive about their neighborhood all day, using GPS navigation to discover addresses and delivery parcels. They may also return to the packing site one or more times to pick up more parcels for delivery.
In the foodservice sector, Delivery Drivers spend their days collecting takeaway food from restaurants and delivering it to companies and residences in a timely manner.
What qualities to look for in a good delivery driver?
Someone who prioritizes customer service makes a terrific Delivery Driver. This allows them to deliver things on schedule while also taking care of them. They should also be physically fit enough to lift and manage large packages without trouble or risk of harm.
A good Delivery Driver should also have a clean driving record and put safety first when driving to and from delivery sites. They should also be well-organized to ensure that all of the parcels designated for a specific location are delivered.
To whom does a Delivery Driver answer?
A Delivery Driver usually reports to a warehouse dispatcher. Warehouse dispatchers are in charge of ensuring that their facility and the delivery process run well.
They give Delivery Drivers instructions on which items to deliver and serve as a point of contact for them if they have any queries or suffer a delivery delay.
To react to phone and web orders, a Delivery Driver reports directly to the Restaurant Owner or Restaurant Manager in the foodservice business.
Similar Job Descriptions as Delivery Driver