You are in search of a truck driver? Well, this can be tough. Because of this, we are here to help you out. You'll be well on your way to hiring a new team member if you use VIVAHR's FREE Truck Driver Job Description Template. It's critical to have the right team on your side in your journey of recruitment and candidate seeking. If you trust us throughout the process, the results should be fast and easy.
The use of VIVAHR software is one of the ways to make the recruitment process more joyful for you. Follow our candidate-finding advice and tailor your qualifications to each post you're searching for. You'll have a better chance of finding the right person for the job this way.
What is a Truck Driver?
Typically, truck drivers transfer supplies and commodities between production, distribution, and retail facilities. Some people work in sales and customer service as well. Other responsibilities include assessing their cars for technical concerns that might jeopardize their safety and doing simple repairs. Create an ad that attracts exceptional drivers to your organization by using our free job description template below.
Related Job Titles for Truck Driver
CDL Driver
Delivery Drivers
Delivery Helper
The Top Truck Driver Skills
| | |
| --- | --- |
| | |
| | Truck drivers and the firms for which they work place a high focus on safe driving. It's critical to keep everyone on the road safe, especially while operating such a massive truck. The right strategies for maneuvering the vehicle are learned via a lot of practice. You'll get the formal knowledge you need to operate a truck thanks to extensive business training and certifications. |
| | A competent truck driver is responsible and plans ahead of time for their journey. This involves making sure you have enough food, inspecting your truck, and familiarizing yourself with your map. You are ready to drive and finish your responsibilities if you take responsibility. |
| | Because of the paperwork, you must fill out as a truck driver, organizational abilities are crucial. Logging in for work and submitting travel information are two instances. Truck drivers are frequently required to keep extensive records by their employers in order to guarantee that they are driving safely and responsibly, and these records also help you stay accountable. |
| | A clean truck demonstrates that you are a responsible driver and a courteous employee. You spend a lot of time in the vehicle as a truck driver. It is critical maintaining it clean and orderly by eliminating garbage and emptying personal belongings on a regular basis. Keep a broom on hand to brush away any dirt that accumulates over time. |
| | Most likely, you're on your own on the road. Mechanical expertise allows you to solve difficulties without the need for outside support. This prevents your delivery from being delayed and your journey time from being extended. |
Truck Driver Job Description Template (Free)
We're searching for a licensed Truck Driver who will be responsible for delivering products and other trade items to our clients in a safe and timely manner. You'll be responsible for driving and servicing the vehicles allocated to you, as well as collaborating with our dispatchers to plan routes and track deliveries.
It is necessary to have a Class A CDL or commercial driver's license. Candidates must have a clean driving record and pass a drug and alcohol test to be considered.
Truck Driver Duties & Responsibilities:
Deliver items to clients over large distances.
Refuel and clean the vehicle.
Report any accidents on the route to the dispatcher.
Follow the rules of the road.
Examine vehicle, keep track and report any defects.
Adhere to the accident protocols.
Keep track of your activities and hours.
Maintenance professionals should be notified of any mechanical issues.
Plan routes by using a GPS device.
Deliver the items on schedule to the customer.
Maintain a cheerful attitude when dealing with clients.
Maintain a current commercial driver's license.
Truck Driver Requirements:
A commercial driver's license, sometimes known as a CDL.
TWIC card in use.
A drug and alcohol test must be passed.
A clean driving record is required.
A current MVR must be provided.
A medical certificate is required.
A high school diploma is required.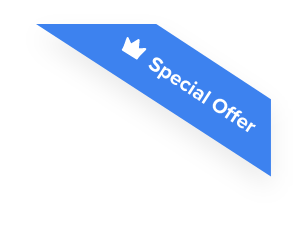 Joshua F.
Redline Electric & Solar

"The best recruiting platform on the market! VIVAHR allowed us to create a dashboard and applicant experience like no other!!"
Get more applicants from the
Best Job Boards
Post for free to 50+ job boards
Unlimited Job Postings
Unlimited Applicants

Sample Interview Questions For Truck Driver
Once you've acquired all of the apps, you may utilize these sample interview questions for Truck Driver. These may help you to limit your alternatives and choose the best candidate for the job.
Personal 
How would you define yourself in three adjectives?
Are you willing to travel for a week or more?
Why do you believe you're the perfect person for this job?
Human Resources
What talents and qualities do you possess that qualify you for this position?
What is the furthest distance you've ever traveled in your professional life?
Do you have experience coping with shipment delays?
Management
What are your thoughts on altering your work schedule?
Do you consider navigation abilities to be a crucial part of your job?
How do you prepare for a long-distance journey?
Technical Skills and Knowledge
What are your options for slip-seating arrangements?
How can you build and maintain solid professional connections with your customers?
Are you familiar with the paperwork that comes with working in the trucking industry?
What are the Educational Requirements For a Truck Driver?
Technically, becoming a truck driver does not need any formal schooling. Although a high school diploma or GED is often recommended, a college degree is not required. Any approved truck driving school can also provide you with a certificate of completion.
How Much To Pay a Truck Driver When Hiring
Truck drivers often earn from $21,500 to $74,500 per year, and their median annual salary is around $50,909. The hourly wages go from $11 to $36, and the median hourly pay is $24.

Frequently asked questions about Truck Driver
Aside from a CDL license, are there any additional requirements for the truck driver job? 
No. You must be able to drive a car safely and pass a basic Department of Transportation medical test. There are companies that need trailer loading and unloading, as well as lifting and moving big things.
What's the difference between a truck driver and a self-employed business owner? 
Truck drivers who own and manage their own trucking firm rather than working for a specific corporation are known as owner-operators.
Is it simple to get a job as a truck driver? 
Aspiring truck drivers must receive a Commercial Driver's License (CDL), which necessitates attendance at a trucking school to master the fundamentals and pass the exam. Other than that, there are no educational prerequisites.
How can a person get a job as a truck driver in the United States? 
To drive a commercial truck in the United States, you must be at least 21 years old (or 18 if staying in-state). To obtain a Commercial Driver's License, you must attend a truck driving school and pass a test (CDL). You may then begin applying for trucking jobs and accumulating experience after you have this.
Is driving a truck stressful? 
Truck drivers must adhere to rigorous deadlines in order to deliver huge cargo to their destinations on time. This may be difficult, especially when you're on the road for many hours every day.
Similar Job Descriptions as Truck Driver