Monday, January 28th, 2019
Hiring For Driver Positions
A driver is an essential part of your business because drivers are responsible for ensuring your products get where they need to go. Without reliable drivers, you can't keep your business operations running smoothly. Finding the right driver for your business means knowing exactly what you need for your business and ensuring that the candidates can meet your expectations. The first step is to ensure that candidates have a clear and detailed job description they can use for the application process. Writing a good job description is essential for a successful hiring process. Use the following tips to develop your job description and find the best candidate for your open driver position. 
What Do Drivers Do?
Drivers move people and objects to support business operations. Driver jobs include delivery drivers, heavy truck/tractor-trailer drivers, on-demand personal chauffeur, bus drivers, and taxi drivers.
Job Description Template For Drivers
Overview For Drivers
A driver is an individual who drives a company vehicle, quite often a truck or van, to deliver products to clients or customers. Drivers manage multiple deliveries and routes to contribute to the distribution of products to customers. Drivers help achieve sales goals through their deliveries and contribute to overall customer satisfaction by delivering products.
Responsibilities For Drivers
Driver responsibilities include:
Driver responsibilities include:

Distribute products to customers as required by orders and invoices

Document deliveries and other information as required by business processes

Manage multiple deliveries and routes to distribute products efficiently

Communicate effectively with the company and customers to ensure effective delivery of products

Navigate delivery routes safely and effectively to achieve daily delivery goals

Other delivery-related duties as assigned
Requirements For Drivers
To be effective as a driver, an ideal candidate will:
Be at least 18 years of age.

Have a high school diploma or GED

Have an accident-free driving record

Have car insurance

Have at least one year of experience as a driver

Be willing to obtain multiple driving licensing levels to facilitate effective driving (class C, e.g.)
Driver Key Skills and Proficiencies
To be effective as a driver, an ideal candidate will:
Drive safely and effectively

Be able to navigate the area easily and efficiently.

Have strong, effective verbal communication

Effective organizational skills

Ability to work independently

Ability to coordinate with team members to ensure appropriate deliveries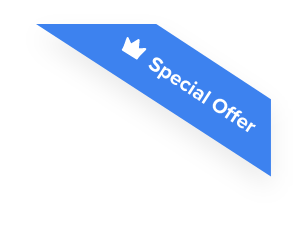 Joshua F.
Redline Electric & Solar

"The best recruiting platform on the market! VIVAHR allowed us to create a dashboard and applicant experience like no other!!"
Get more applicants from the
Best Job Boards
Post for free to 50+ job boards
Unlimited Job Postings
Unlimited Applicants

What Does a Driver Do?
A driver uses a company vehicle to make deliveries of products to customers and clients. While the focus of a driver's job is on transportation, a driver must also effectively communicate with customers, coordinate with coworkers, and manage complex routes to ensure that customers get the products they have ordered in a timely fashion.
Sample Interview Questions For Driver Positions
If you are hiring a driver, these questions can help narrow options until you find the ideal candidate:
How long have you had your driver's license?

Why do you want to be a driver for this company?

Tell me how you organize complex projects and requirements.

Do you think drivers are part of customer service? Why or why not?

Tell me how you would manage and organize your deliveries and routes.

What would you do if there was a problem that kept you from completing your route?

Tell me about a time you had a significant obstacle that had to be addressed. What did you do?

How do you coordinate with coworkers for your deliveries and routes?

What do you think is a driver's most important role in the organization?

Why do you think you would be a good fit for this company?
Career Outlook For Driver Positions
The career of drivers is expected to grow over the next several years due to increased business globalization. Increased demand for products will require increased transportation access to ensure that customers get the ordered products. After all, even though e-commerce has reduced the need for brick-and-mortar locations, products ordered online still have to be delivered to customers and clients. It should be noted that, over the next several years, it is expected that independent contractors and self-employed drivers will become more prevalent.
What are the Educational Requirements For Drivers
The minimum requirement for any driver's job is a valid driver's license in the state in which they work. With smaller vehicles and truck/van drivers, this is enough, and you will receive more training on-the-job. However, commercial taxi drivers and personal drivers/chauffeurs must get a taxi/limo license for their state.
Anyone transporting more than 16 people at a time or operating a large vehicle like a tractor-trailer must get a Commercial Driver's License (CDL) for their state. For more oversized vehicles like these, there are specialty schools where you can take truck driving classes.
How Much To Pay Driver Positions When Hiring
Based on the job and the experience, the range will vary quite a bit.  According to the Bureau of Labor Statistics, the median income for delivery truck drivers in 2010 was $13.00/hour or $27,050 a year. Tractor-trailer drivers made $18.16/hour or $37,770 a year. Bus drivers made $14.02/hour or $29,160 a year, and taxi drivers made $10.79/hour or $22,440 a year.