Have job recruitment problems? This FREE Package Handler Job Description Template may assist you in hiring a professional individual. We are here for you as we will be providing you with a template that you can easily post utilizing VIVAHR software. Define your criteria, rewards, and incentives to get the best recruitment results.
What is a Package Handler?
Package handlers assemble, seal, scan, and load packages to ensure that they reach their destinations securely. Package handlers work as part of a team to meet deadlines while also considering the demands of clients and the company.
Package Handlers are usually hired by delivery services to prepare goods for shipping. They generally handle the whole process of preparing a product for delivery, including packaging, sorting, sealing, scanning, and box loading. Package Handlers may be responsible for measuring and weighing each shipment to verify they have the proper ones.
Related Job Titles for Package Handler
Forklift Operator
Delivery Driver
Packer
The Top Package Handler Skills
| | |
| --- | --- |
| | |
| | Identifying the merits and drawbacks of alternate solutions, conclusions, or approaches to issues using logic and reasoning. |
| | Talking to people to properly transmit knowledge. |
| | Monitoring and evaluating your own, other people's, or organizations' performance to make changes or take remedial action. |
| Judgment and Decision Making | Taking into account the relative costs and benefits of several choices to choose the optimal one. |
| | Managing one's own and other people's time. |
Package Handler Job Description Template (Free)
We're looking for those that love working in a fast-paced atmosphere alongside others. To ensure that all products are appropriately packed, wrapped, and loaded as efficiently as possible, package handlers should have a keen eye for detail and the ability to follow instructions. To guarantee that all packages are correctly handled and monitored, they must also utilize scanners and be able to read labels precisely.
Package handlers must be able to communicate and comprehend well to be effective. Forklifts, conveyor belts, wheel rollers, and other loading tools are examples of hand tools and equipment that candidates should be familiar with. This employment may also need basic computer abilities.
Package Handler Duties & Responsibilities:
Preparing cartons, crates, and containers for shipment, manually assembling, lining and padding them.
Sealing containers using glue, nails, and other fasteners.
Examining and inspecting containers to ensure that they are ready for delivery to the client.
Reprocessing shipments that have been incorrectly labeled, sealed, or backed.
Taping sealing boxes with tape, heat sealers, staple guns, and stretch wrap the instruments that are used to prepare goods for shipping.
Handling fragile objects and dangerous materials safely under corporate and government guidelines.
Placing containers on appropriate conveyor belts and chutes for transportation to the loading dock.
Delivering loading boxes, cartons, and other items into vehicles.
Keeping track of inventories.
Processing all packages after the shift.
Working as part of a team.
Cleaning the workspace after shifts.
Package Handler Requirements:
A high school diploma is required.
A valid driver's license is required.
Exceptional driving history.
Lifting things weighing up to 75 pounds is a must.
Willingness to do the same thing again and over again.
Interpersonal skills are excellent.
Knowledge of the tools and equipment required to complete tasks.
The ability to understand and follow directions.
Communicate straightforwardly and succinctly.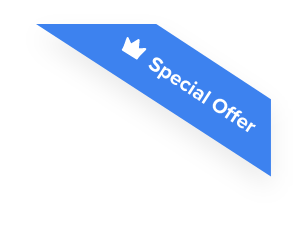 Joshua F.
Redline Electric & Solar

"The best recruiting platform on the market! VIVAHR allowed us to create a dashboard and applicant experience like no other!!"
Get more applicants from the
Best Job Boards
Post for free to 50+ job boards
Unlimited Job Postings
Unlimited Applicants

Sample Interview Questions For Package Handler
You can use these sample interview questions for Package Handler as a reference once you've collected all of the applications. These questions may assist you in finding a better match for the job and selecting someone who is ideal for it.
Personal 
What part of parcel handling do you like the most?
How do you feel about working extra, on holidays, or under other conditions?
Tell us about a time you had to deal with a difficult person and how you handled it.
Human Resources
How would you define a package handler's connection with a truck driver?
What would you say to a customer who is upset with the way you handled their package?
Tell us about a moment when you collaborated with a group to meet a deadline.
Management
Tell us about your strategies for organizing, planning, and prioritizing your work.
Do you think you'll be able to satisfy the job's physical requirements? Why do you believe that?
What aspect of package handling is the most difficult?
Technical Skills and Knowledge
What is the most essential thing a package handler should know, based on the information you have?
Have you ever used hand tools, wheel carts, or more powerful machinery such as forklifts?
Do you have some box-loading strategy?
What are the Educational Requirements For a Package Handler?
Package handlers are not required to have any specific schooling. Recruits in most roles receive approximately a month of on-the-job training to understand their responsibilities. A supervisor or more experienced coworker conducts the training, which includes the teaching of safety regulations. Some businesses also provide educational or training opportunities.
How Much To Pay a Package Handler When Hiring
Package handlers often earn between $42,894 and $60,787 per year. Their hourly wages go from $22 to $29. The median annual salary is $44,586, and the median hourly wage is $23.

Frequently asked questions about Package Handler 
What are the most important responsibilities of a package handler? 
A package handler's major responsibilities include:
Ensuring that products are successfully transferred and delivered to their intended locations.
Heavy machinery operation.
Putting things into trucks and unloading them.
Handling equipment that is either manual or automatic.
Assuring the security of records.
How long does an interview for a package handler last? 
The interview is usually straightforward and lasts around 10 minutes, following which you will be asked to return for training.
Is it true that companies conduct background checks on package handlers before hiring them? 
Candidates are normally subjected to background checks and drug tests before being accepted for employment. This is done to protect the organization's corporate image, as well as the reputation of its employees and consumers.
How many hours does the package handler work?
That depends entirely on what you'll be doing, where you'll be working, and when you'll be doing it. On average, a package handler works 3-5 hours each day. During peak season, this might be significantly higher.
Similar Job Descriptions as Job Title