Wednesday, January 30th, 2019
Customer Service Representative Job Description Template
Below you will find a free job description template for a Customer Service Representative.  Our template will help you list the requirements and responsibilities, as well as interview questions to help you hire the right person.  If you have not done so, follow the simple steps on how to write a good job description we have covered to help you get the best applicants for your Customer Service Representative position.
Customer Service Representative Overview
An effective customer service representative can be incredibly important to your business.  They are the first point of contact to your customers and your company's first impression to the back end of your organization.  A quality customer service representative can create loyalty to your business, boosting the retention of current clients.  Those current clients are much more likely to refer other business associates to you.
When looking at candidates and conducting interviews, explain the value of this position clearly.  Show how important a customer service representative can be to your business.  Clearly show how much value they can bring, and the loyalty they can encourage.  When you showcase your company values and culture, many applicants are motivated to be part of a team that resonates with their own personal values.  Once they fully embrace the company values and culture, they will exhibit those values to your customers.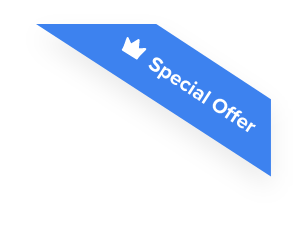 Joshua F.
Redline Electric & Solar

"The best recruiting platform on the market! VIVAHR allowed us to create a dashboard and applicant experience like no other!!"
Get more applicants from the
Best Job Boards
Post for free to 50+ job boards
Free for life plan
No credit card required

Customer Service Representative Job Description Template
Job Summary
Our Company is hiring a Customer Service Representative who will be able to attract customers by providing information about the company's products/services. They will ensure a proper management of customer's complaints and inquiries to the satisfaction of the customer.
The Customer Service Representative is responsible for providing effective communication and problem solving through the use of an in-depth understanding of the company's product.
Customer Service Representatives must be skillful enough to use all available methods to calm a tense situation, and ensure a quick solution for customers in order to foster the company's profitability.
Customer Service Representative Duties and Responsibilities
Manage large amounts of incoming phone calls

Respond promptly and effectively to customer complaints and inquiries

In-depth knowledge of the company and its product/service

Receive and process orders and requests from customers

Analyze customer response/feedback and preparation of product/service report

Maintain a good relationship between the company and the customers

Facilitates sales

Keep records of customer interactions and file documents

Provide accurate, valid information about the product/service to the customers

Resolve customer complaints via phone, email, and other social media platforms

Manage the company's social media platforms for quick action on customers' feedback

Provide an appropriate or alternative solution to customers complaint and request
Job Requirement and Skills
High School Diploma with communication skills or any related discipline

Phone call handling skills

Proficient in computer applications

Embodies a spirit of teamwork

Ability to remain calm under pressure and tense situation

Conflict resolution skills

Persuasive

Excellent speaking, writing, and listening skills

Basic marketing skill

Use of positive language

Goal-oriented

Attentive

Empathetic

Excellent verbal communication skills

Pays attention to details

People oriented

Previous experience with corporate phone systems or switchboard
What does the role do?
A customer service representative handles complaints and inquiries from customers.  They give information about the company and its products/services to the customers.  They also carry out request orders in order to ensure customer satisfaction.  They are the first person to help with any issues the customer may run into, and therefore have a chance to impress the customer with understanding and effective assistance.  As the 'first line of defense', the representative has an opportunity to showcase the values and culture of the company.
Customer Service Representative Interview Questions
Having an idea of the questions you want to ask will prepare you in finding the right candidate.  The right questions can be very telling to the kind of person you interview.  Ask a variety of quantifiable and situational questions.  The answers will give you an idea if the candidate is knowledgeable and has the right personality for the job.
Sample Interview Questions
Why should we hire you, and what comparative advantage do you have on other applicants?

What are the qualities you possess that can help the company to foster a good relationship with its customers?

Tell us what you know about the company and its product.

Share a time that you helped at your previous employment to resolve a particular issue with the customer.

Share a time when you changed a negative perception about your product.

Tell us about a time that you calmed a tense and frustrated customer issuing a complaint.

How would handle an angry and frustrated customer?

How would you handle a complaint situation where the customer's judgement about the company or its product/service is wrong?

What is the most challenging part of your experience as a customer service representative?
Sample of Customer Service Representative job titles
Customer Service Representative
Customer Service Rep.
Customer Service Specialist
Inbound Customer Service Representative
Entry Level Customer Service Representative
Customer Service Representative (3+ years)
Customer Service Representative (part time)
Inbound Call Center Agent
Customer Service Professional