Are you open to hiring a customer service representative? We provide the Customer Service Representative Job Description Template you can use to attract applicants quickly and with excellent results. The template is optimized for online job boards and careers pages so that you can post it straight away without much modification. Furthermore, you can make the entire process even easier by using VIVAHR software. Our applicant tracking system will help you customize the template, post it to relevant hiring websites, and manage candidates. In the end, you will be able to hire only the best applicant for the position.
Customer service representatives attract potential customers by providing all the necessary information about their products and services. In addition, they provide assistance to the customers and take and process orders and returns. Therefore, customer service representatives have a crucial role in presenting the company in the best way possible because they connect directly with the customers. For that reason, it's vital to pick a reliable and communicative individual to communicate with the customers and present products and services adequately. Our Customer Service Representative Job Description Template will help you with that.
Related Job Titles for Customer Service Representatives
Customer Service Associate
Member Service Representative
Customer Support Professional
Customer Support Representative
Contact Representative
Customer Service Representative Job Description Template (Free)
We are looking for an experienced and motivated Customer Service Representative to join our marketing team. The customer service representative position is open for individuals who love helping others and providing information to make lives easier and better. Our ideal candidate is customer-oriented and has exceptional communication skills.
A Customer Service Representative in our team will be responsible for all the verbal and written communication with our customers. Therefore, we would love to have someone who knows how to listen and remain patient and cheerful throughout the day. If this sounds like you, don't hesitate to apply for the position.
Customer Service Representative Duties & Responsibilities:
Answer and manage all incoming calls and emails
Generate sales leads
Provide accurate and valid information for the customers
Handle questions, complaints, and returns and find appropriate solutions quickly
Keep records of customer interaction and process received files.
Follow communication procedures and policies.
Think, answer, and respond quickly to resolve customer issues and questions about products and services
Retain a polite and professional voice and manner at all times
Customer Service Representative Requirements:
High school diploma or equivalent
Proven customer support experience
Ability to handle a lot of incoming calls with great accuracy
Knowledge of CRM systems and practices
Customer-oriented and passionate about helping others
Ability to respond quickly to different requests and characters
Excellent multi-tasking and organizational skills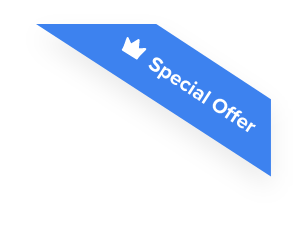 Joshua F.
Redline Electric & Solar

"The best recruiting platform on the market! VIVAHR allowed us to create a dashboard and applicant experience like no other!!"
Get more applicants from the
Best Job Boards
Post for free to 50+ job boards
Unlimited Job Postings
Unlimited Applicants

Sample Interview Questions For Customer Service Representative
To help you manage your applicants better and find out the perfect individual for the position, we list some sample interview questions for customer service representatives:
What motivates you to work as a customer service representative?
Could you tell us about one situation when you were able to work things out with a demanding customer?
How do you handle challenging situations and calm yourself when faced with unpleasant customers?
What customer service tools have you used in the past?
Would you describe yourself as a people person?
What drew you to apply for this position?
What are the Educational Requirements For Customer Service Representatives?
A customer service representative position requires a high school diploma or equivalent education. Most customer service representatives also need to receive on-the-job training to learn the specific skills necessary for the position.
How Much To Pay Customer Service Representative When Hiring
Based on the job and the experience, the range will vary quite a bit. According to the Bureau of Labor Statistics, a Customer Service Representative's median income in 2019 was $16.69 per hour or $34,710 a year. The job market for Customer Service Representatives over the next ten years looks to decline by 2%. Compensation and pay can vary based on your local city and state.
Similar Job Descriptions as Customer Service Representative